Journal Entry:
Mon Jun 5, 2017, 1:39 PM
Edit: Closed!
Tomorrow, on Aug 6th, I'll pick the winners and I'll announce them within the day!! Stay tuned!
Good luck to all participants!!
The choice will be very difficult! Many gorgeous artworks to pick from!
------------- . ----------------------------------------------------- . --------------
I decided to have 3 winners in this contest! All you have to do is to draw my Original Character Seishiro Shinoda from my book "Nightfall"!
The contest will last 2 months! Deadline is: August 5th 2017
The winners will be announced on Aug 6th!
By the end of the contest, I'll pick the 3 best artworks!


RULES:
Your entry can be either portrait, half-body or full body! You can use any media, even artisan crafts!
Photo-manipulations are also allowed as soon as you give proper credit to the stock used!
You can use gore! It's a ninja book after all!
You MUST credit me in the artwork description for the character
and the book series!
Only 1 entry per person!
No multiple accounts! (I use a bot that will automatically detect it! So, no cheating! Respect the other participants, yourself and me!)
You must share the contest journal in a new journal, poll or status and add the link in your comment!
Fave the contest journal!
Watch me!
Once you're done with your entry, add the thumb in a new comment!
If you'd like to join the contest, let a comment like: Watch, Fave, (the link to your journal, poll, or status where you share this contest), I JOIN!
Tag 4 friends!
Add the Nightfall trademark logo at a corner of your artwork!



(Write the hidden password if you read all the rules!! Important to join! Password: "A" )
That's it!
References: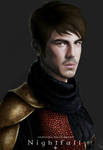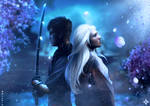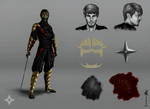 Seishiro's Katana Reference:






PRIZES:
1st winner: 700
2nd winner: 200
3rd winner: 170






GOOD LUCK TO EVERYONE!
(Let me know if you have any questions about Seishiro or his backstory!)
. . ______________ . . ______________ . .
ENJOY YOUR JOURNEY TO THE UNKNOWN!
A. Koukis
-------------------




Entries:
<da:thumb id="687951832"/> by
JunkStudios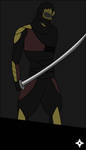 by
RainbowSurvivor
<da:thumb id="690327080"/> by
XxHannahXJonesXx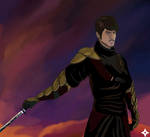 by
GoyaGabalis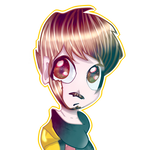 by
LissaStarLights
by
Ma99ot128
<da:thumb id="695711049"/> by
ReinDust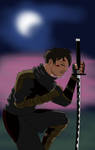 by
wiztigers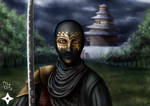 by
TheUnconfidentArtist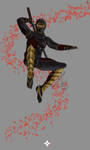 by
Revan-Dawnstar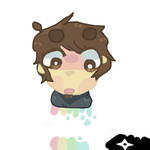 by
LittleMarshmallowUwU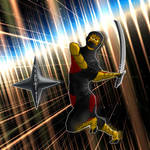 by
Dawn2Nightfall