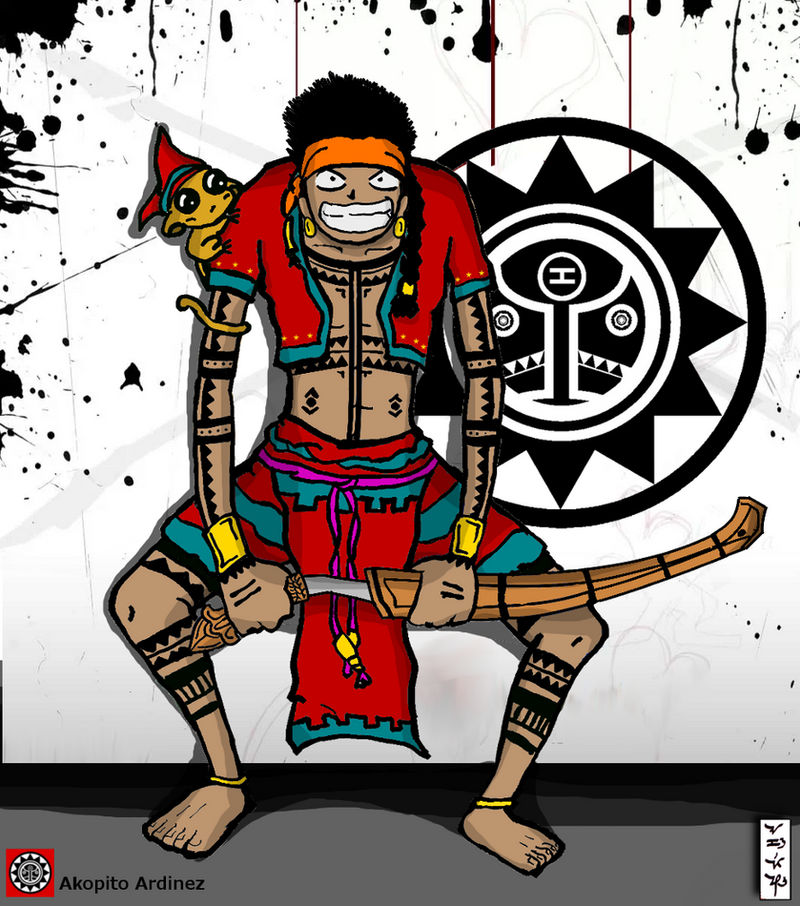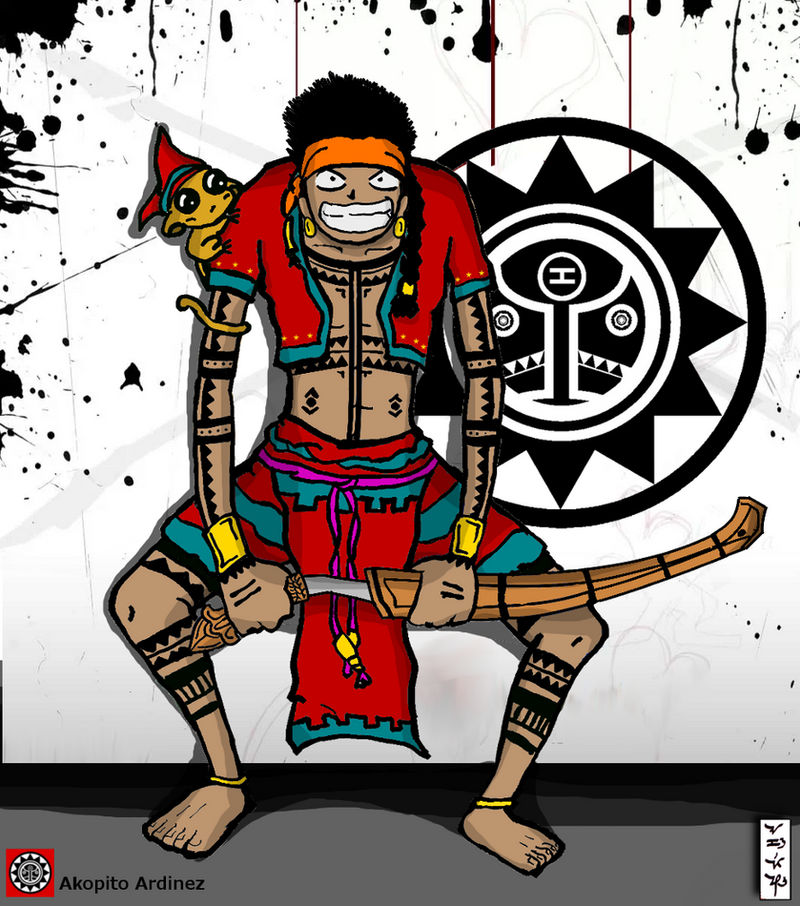 Watch
Si'Tukugu na Isug ug Si'Manuku, Anitķ sa kabungturan agi'anan
(SiíTukugu the Brave and SiíMakunu, Spirit of the Hills pass)
Manuku design is inspired by Ashti work,
since I donít know how to draw a cute pikachu
Tukugu design is inspired by the Visayan Lord customs,
his carrying a Talibong sword from Leyte or Samar? Iím not sure.
the tattoo design is inspired by the Bisayas Illustration on The Boxer codex manuscript,
I made his teeth white since he hates to chew on betel nuts, he only eats fish

Backstory:
Manuku is a Ancestral spirit Tarsier from the island of the hills,
he found Tukugu in the ravaged village attacked by raiders from the other island,
since then Manuku took care of Tukugu as he grew up, Manuku teaches Tukugu how to survive and to fight,
Tukugu then left the Island of the hills with Manuku to look for the sacred artifacts pass down
by Tukuguís ancestral tribe that has been stolen by the raiders,
along the way Tukugu met some other people from other places,
then later joined Tukugu and Manuku for his adventure,
finding the lost sacred atrifacts (to be continued)
Visit me here (
[link]
)

This is a pretty cool character design! Tukugu looks kind of like Monkey D. Luffy from One Piece; is that intentional?
Reply

That is AMAZING! well done(:
Reply

this is Visayan warrior right? both of my parents are Visayan from Negros island, though I cannot speak the Language, but I'm very familiar of my heritage.
Reply

yes, the art is inspired by the Ancient Painted Warrior in pre-hispanic Visayas, though his wearing a noble costume,
Reply

this is fantastic, well done.
Reply

cool huh!...he looks like monkey the luffy hahaha
Reply