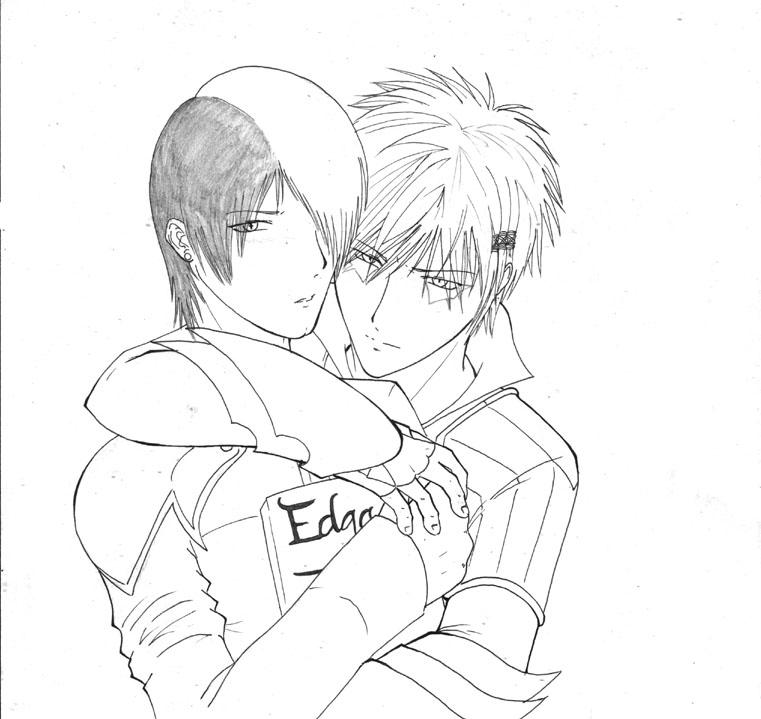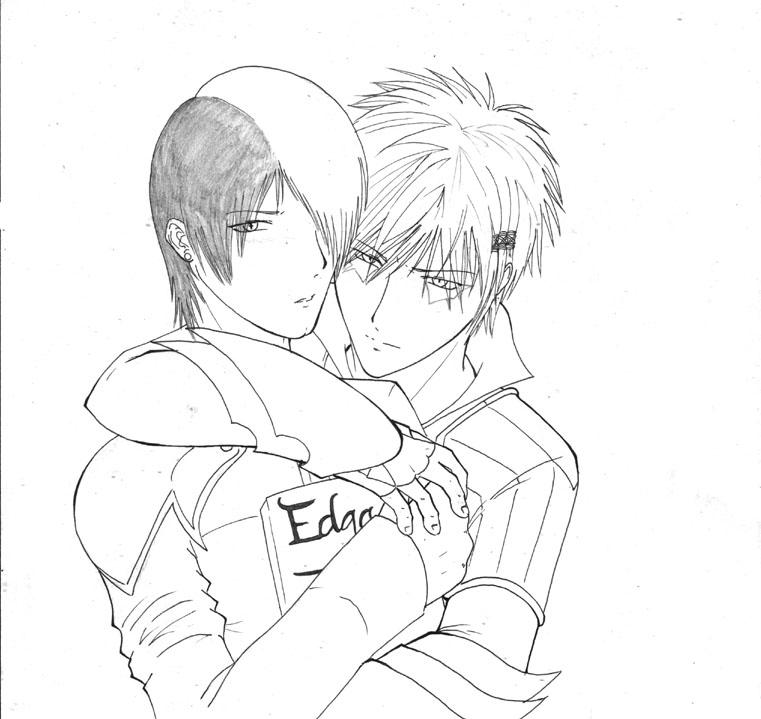 Watch
Yee! Pandect fanart! Noah and Edgar, 'cuz I've been itching to draw them together since I started reading Pandect.
[link]
if you haven't already gone to worship
's art! Dina Situ is awesome~

But yes! Image is © Me,
Characters Edgar and Noah, and the whole Pandect-y goodness is ALL © to it's creator Dina Situ



noah loooks suuuuper sexy in this pic <3

Reply

O-O *stare* Edgar x Noah *takes deep breath* OMGOMGOMGOMGOMGOMGOMGOMGOMGOMGOMG!!!! AYIIIIIIIIIIII! CUUUUUUUUUUUUUUUUUUUUUUUUUUUUUUUTE* *takes another breath* okay, fangirlness is over >.>
Reply

OH GOD! No, don't say that!
Edgar and Noah! Just the thought of it makes me cringe!

I Have two actual friends named Edgar and Noah. Just thinking about them together is so wrong!
Reply

LMAO @_x That's too wierd. XD
Reply

Yeah, it IS too weird especially when the real ones are not too hot. And that's being kind.
Well, Edgar's quite cute, though, but he's not hot.
Reply

OMFG! I LOVE THIS COUPLE TO BITS!

Reply

EEEE! I love these two!!!
Reply

ooooooooooooooooo I love I love I am a TOTAL fangirl thank you thank you thank you Thank you *worships you and pandect together*
Reply

XD Eee! *HUGS!* FANGIRL!

Aren't they awesome? @_@ Omg, Noah's the best ever, and Edgar's so cute! -ramblelove- x3
Reply

*hugs* Oh yeah I am just waiting to see what Noah has to do to keep Edgar, what he has to give up like he was warned he was going to have to. And I am waiting to see how Fleance is gonna react. *giggles* even more is ............. Is rufus gonna be able to break Ice down and get him?? I am DIEING to know the answers, Dina is a GENIOUS!!!!!!!!!!!!!!! *totaly does the fangirl squeal and jump up and down*
Reply

No it's hard to tell with Fleance, I wanna see Ceasar take advantage of him and teach him about passion one night when Edgar is not around to protect him *laughs* AAAAAAAAAAAAAAAaa I just have to bite my lip and try not to mess with things and write a fanfic *giggles* if she keeps dragging us along I just might have to do that to keep myself from screaming with frustration!!!!!!!!!!!!! BTW is there a pandect fan account? if not we should start one the two of us have to be the BIGGEST fans I swear *giggles*
Reply

XD *Jumps up and down with~!* Hah! Me too, omg. I've got a suspicioun that Noah has to give up something like.. his pride? Or his freedom, but then again he gave that up just to -find- Edgar, by posing as Rose's pet. XD I think it's a Pride-thing~ But we'll find out! And lol, Fleance definetely is a jealous, possessive type. o_o That could lead to trouble!

Andand.. Yes! Lol, Ice/Rufus is so cute. T_T
Reply