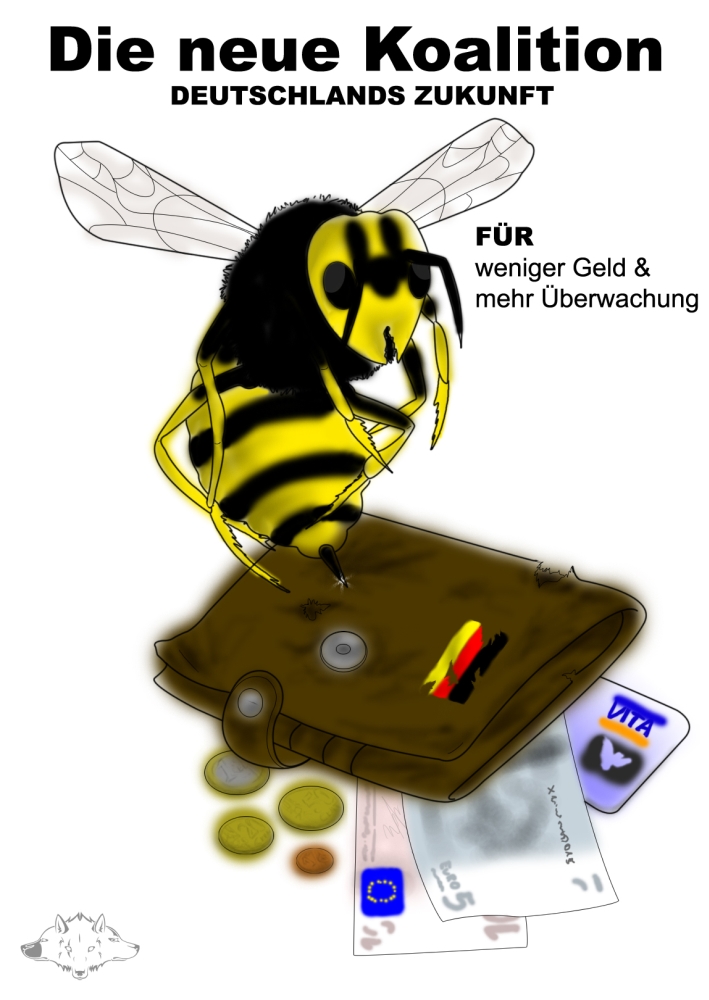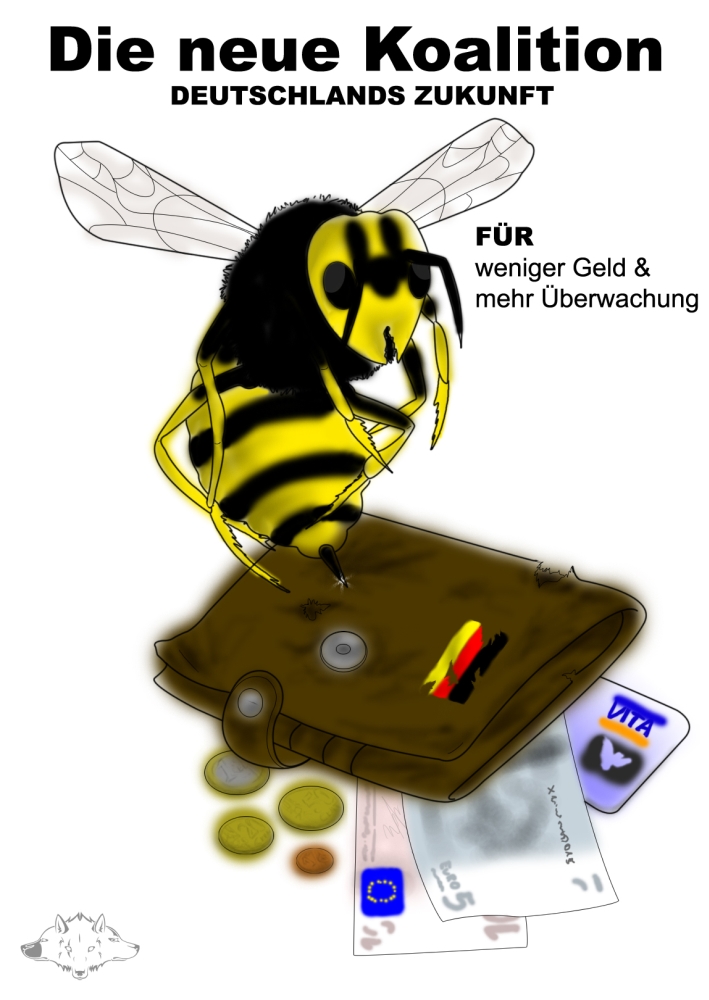 Watch
I know that people who doesn't live in Germany may have problems to understand the picture.
I try to explain:
I chose the wasp as a symbol for the coalition we have in germany since the Bundestagswahlen (election for who should be in the government).
In my opinion the two partys which are elected aren't able to help us, but add insult to injury.

Tried to translate:
The new Coalition
Germany's Future
For fewer money and more monitoring

Pls note: This is just my opinion!

You can use this artwork wherever you want as long as it stays the way it is. Do NOT edit!