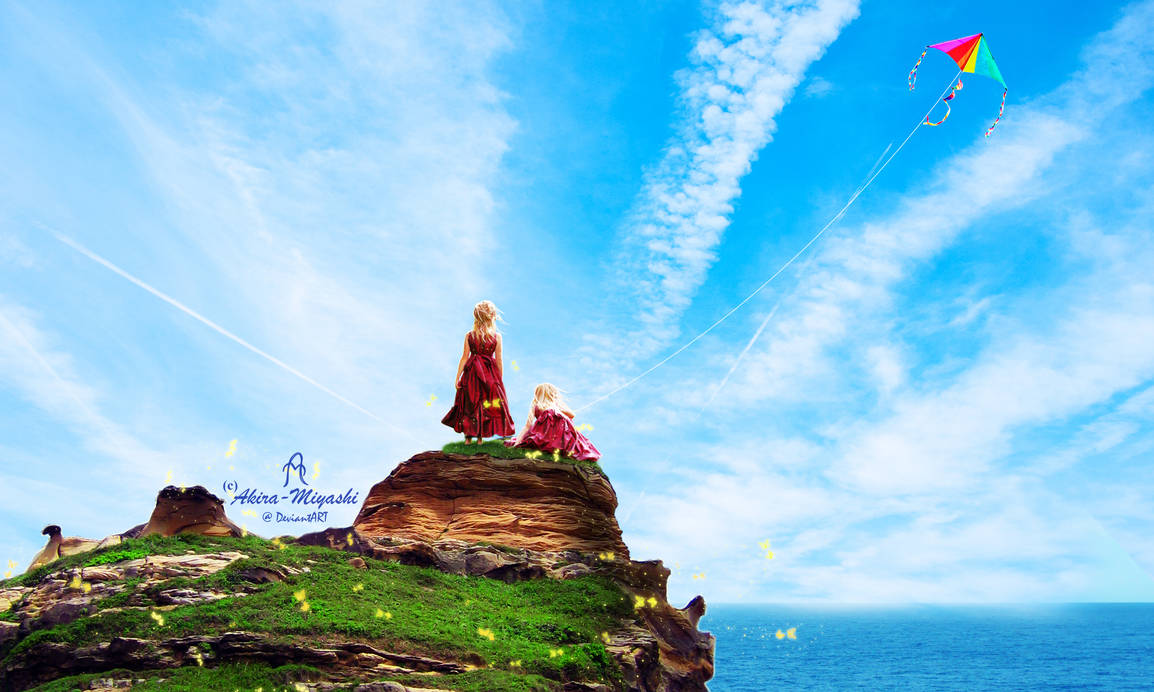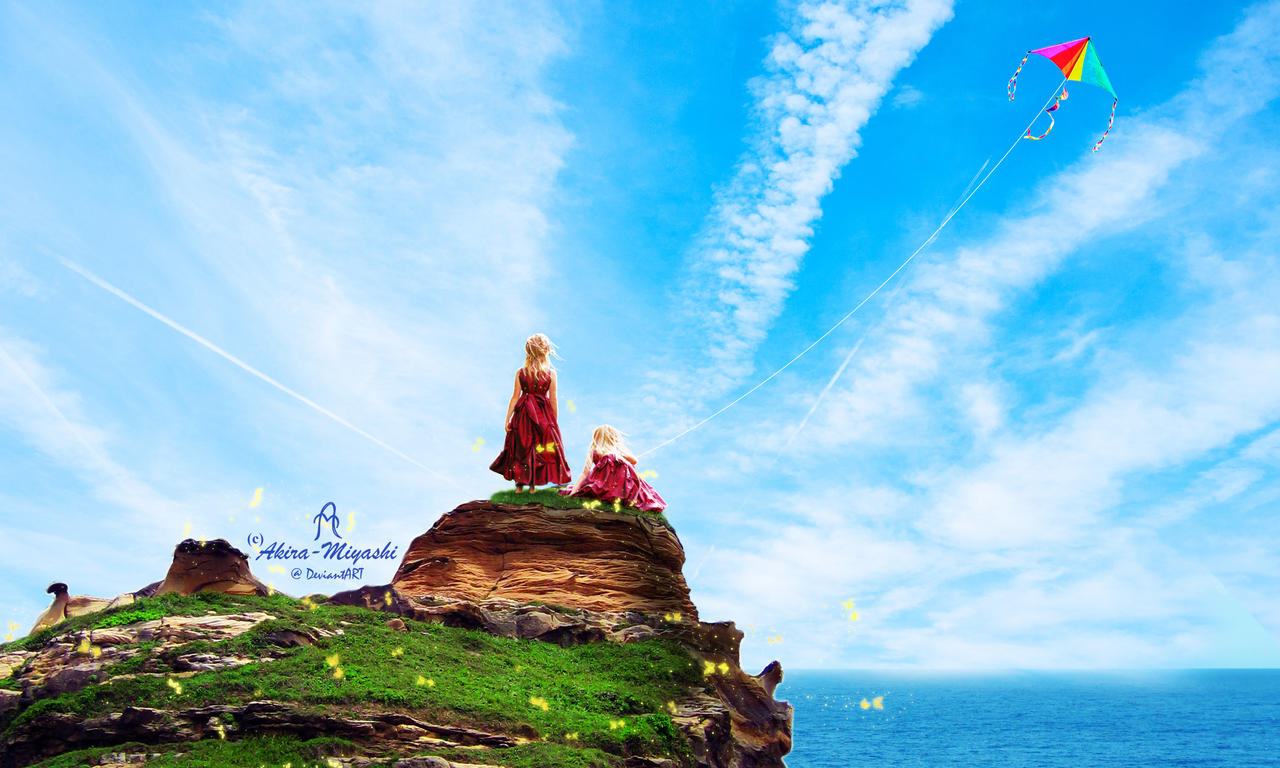 Made for

's
The Blue Sky Challenge
.
Level 4
I wanted to portray a peaceful yet magical feeling like how I always feel when I see beautiful blue skies, white fluffy clouds with the wind blowing gently against my skin and through my hair. I really think it is a magical moment every time I feel that way. Hope you all feel that way when you see this too!

Stocks Used:
Model:
Girls Everywhere 49
Cliff:
Cliff stock
Kite:
High in the Sky
Sky:
Fluffy Clouds
Sea:
Sea and Sky_Stock
If you liked what I did and would like to donate, click on the "PURCHASE" button on the right!
As usual, comments, critiques and

s are welcomed! Tell me what I could improve!