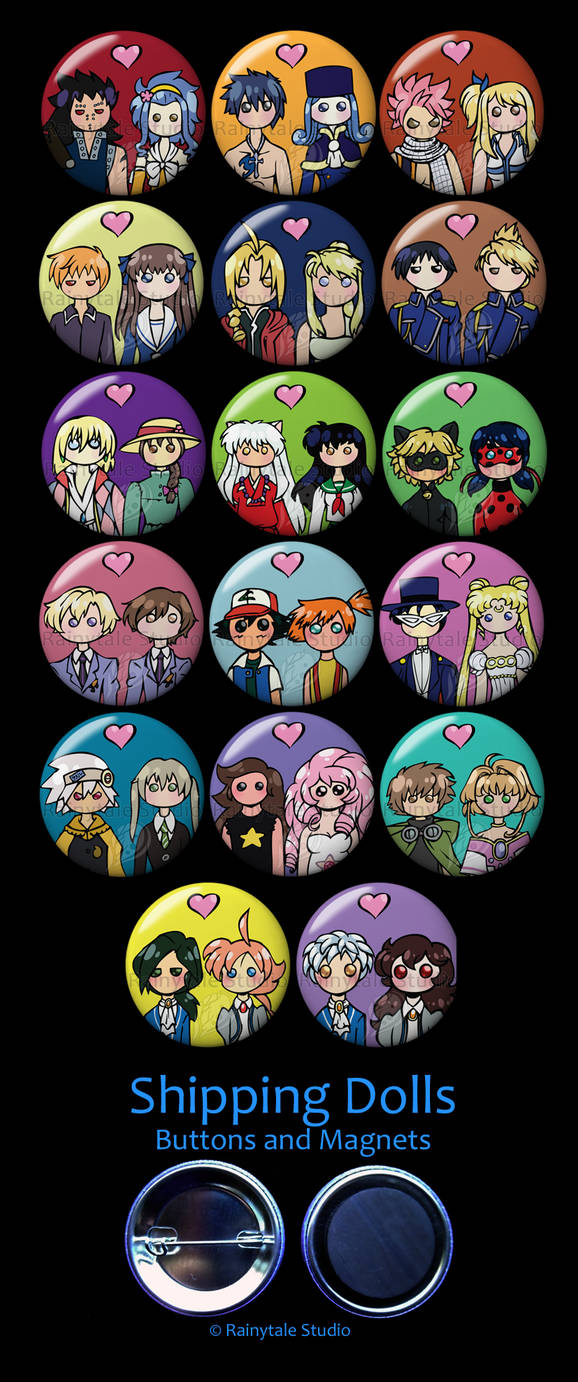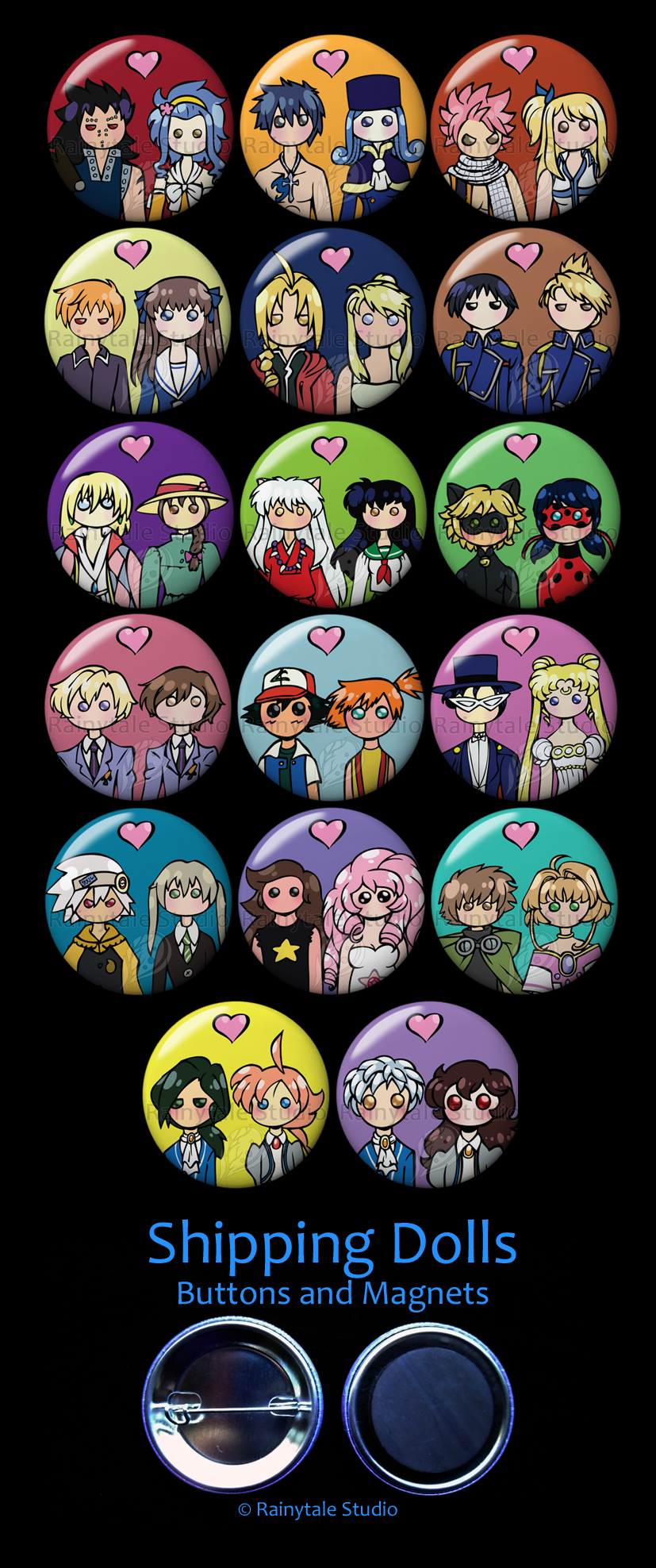 Watch
NOTICE: PLEASE DO NOT SHARE SPOILERS FOR FRUITS BASKET OR OURAN HIGH SCHOOL HOST CLUB. I haven't finished either of those series yet, so PLEASE be kind. <3 <3 <3
ALSO, have you seen my survey yet?? goo.gl/forms/nnVf1uzGsyIN0rV53
So finally onto some work I've been doing for the studio!
RainytaleStudio
<3
Most of the button designs I have are from pre-existing art or for art that has a dual-use. These designs are some of the few I've done independently of another project and exclusively for buttons.
I wanted some designs that represented some of my favorite ships from various anime. (And non-anime) The idea behind these was to be simple and quick to draw.
VickyViolet
colored these for me when I was crunched for time and I then rearranged the composition to fit on buttons.
Which ship is YOUR favorite? <3
Gajeel & Levy, Gray & Juvia, Natsu & Lucy from Fairy Tail
© Hiro Mashima
Kyo & Tohru from Fruits Basket
© Natsuki Takaya
Edward & Winry, Roy & Riza from Fullmetal Alchemist
© Hiromu Arakawa
Howl & Sophie from Howl's Moving Castle
© Studio Ghibli
Inuyasha & Kagome from Inuyasha
© Rumiko Takahashi
Cat Noir & Ladybug from Miraculous Ladybug and Cat Noir
© Thomas Astruc
Tamaki & Haruhi from Ouran High School Host Club
© Bisco Hatori
Ash & Misty from Pokemon
© Satoshi Tajiri
Tuxedo Mask & Princess Serenity from Sailor Moon
© Naoko Takeuchi
Soul & Maka from Soul Eater
© Atsushi Okubo
Greg & Rose Quartz from Steven Universe
© Rebecca Sugar
Syaoran & Sakura from Tsubasa
© CLAMP
Fakir & Duck, Mytho & Rue from Princes Tutu
© Ikuko Itoh

Art
© Rainytale Studio