I've realized that I never shared much stuff about myself and decided that it is time for some shameless self-promotion! Well.. sort of self-promotion.
First of all, probably none of you know that I have a little
patreon
page running for about a year already!

Even though I wasn't quite active recently due some irl things happening and stress, I'm slowly coming back to drawing and actually enjoying it!
By becoming a patron you're gaining access to a discord server, where wips, sketches and process videos are posted. You can throw some suggestions for monthly fanart, participate in polls and just have a nice chat in the general chat room!
Throwing some more links here:
KO-FI
- any support is greatly appreciated!
TWITTER
- mostly just personal ramblings, weird stuff, screaming and updates on life
INSTAGRAM
- cat photos, flowers, my hands and some weird stuff again, probably?..
MAIN TUMBLR
- general art stuff with a dash of reblogs. I am sad about how rarely I update it. I'll do my best to change it! >3<9
GW2 TUMBLR
- a blog that is dedicated to
Guild Wars 2
MMORPG. I LOVE this game and I hope that I'll find a way to deal with motion sickness to get back to actually playing it QvQ I mean - you get to play huge cats with horns and flamethrowers! Or salad tree people that glow in the dark! Or little snarky geniuses that are smarter than the rest of the world! This game is a gem.
You can try this game for free!
Use
THIS LINK
to register your fresh account and just start playing! (
yes, this is my referral link, please use it u3u ~
♥)
You can also buy
Heart of Thorns
or
Path of Fire
expansions using
THIS LINK
(
wow, another referral link! smooth!..
)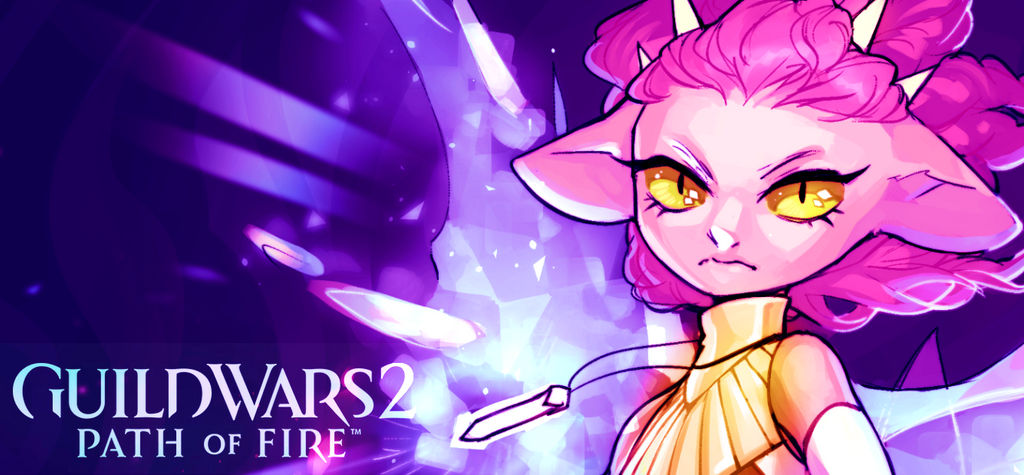 Thank you! ♥♥♥