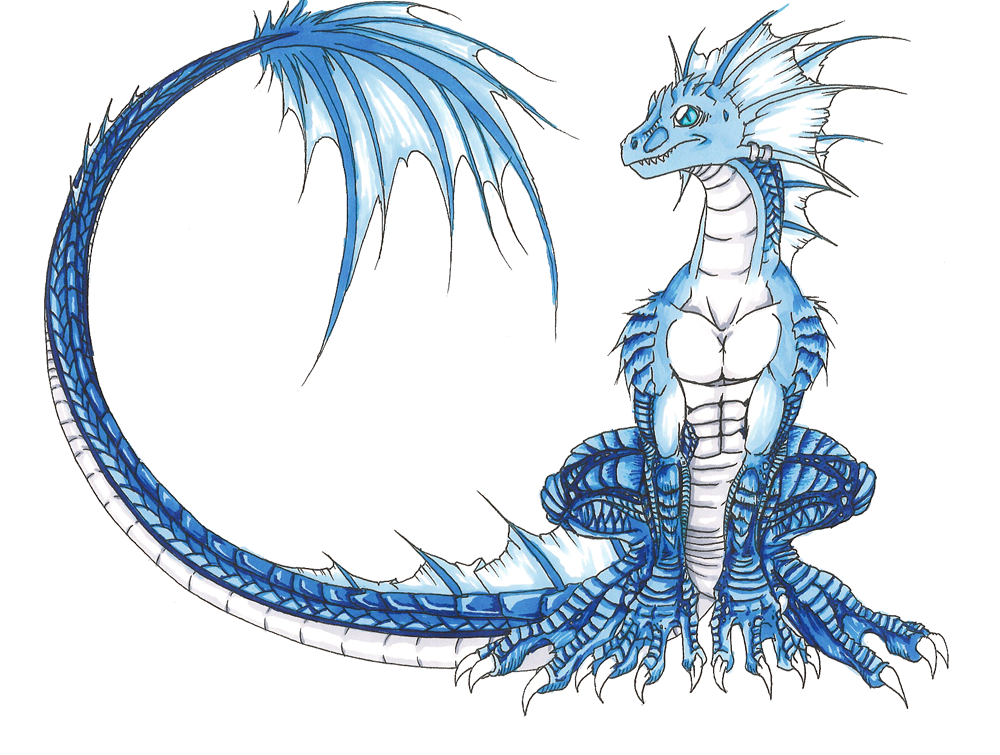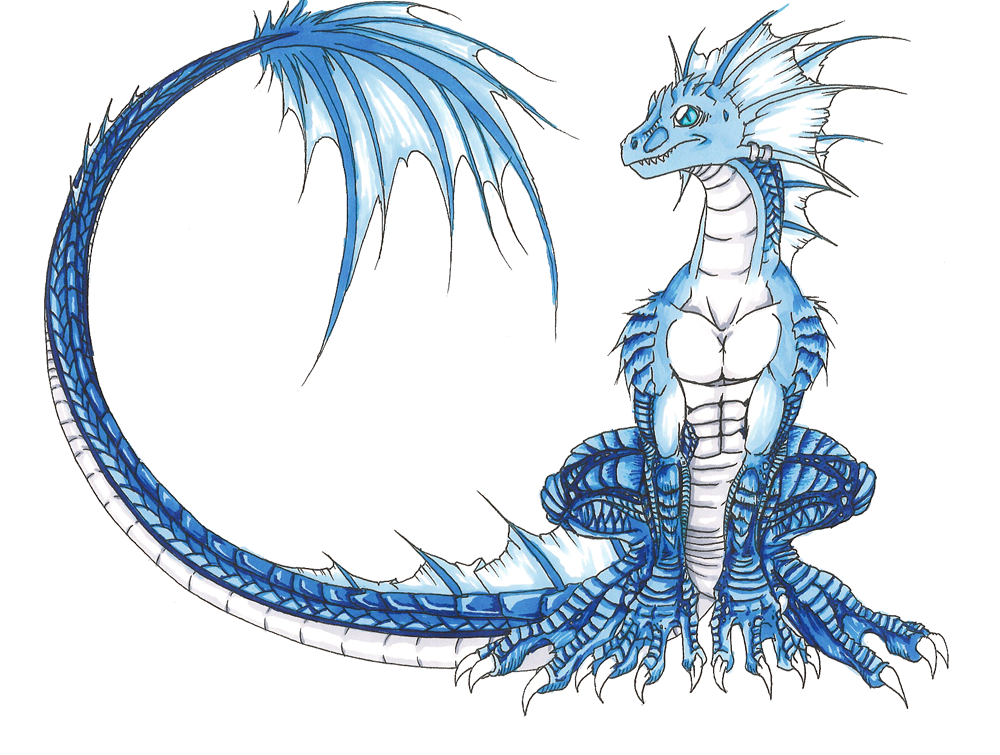 Watch
Meet Levi's dragon form. Of course it's a leviathan--work with me here, people!

He's not very big. Only about 5' (w/out the fin). But he's pretty long, in case you can't tell. I would imagine around 25-30'... I dunno... You take a guess... Anyway, he has all his basic powers here--control over water/can turn into water/etc--but has a few other powers only in this for, like spitting acid.
Done in Prismacolor pens.