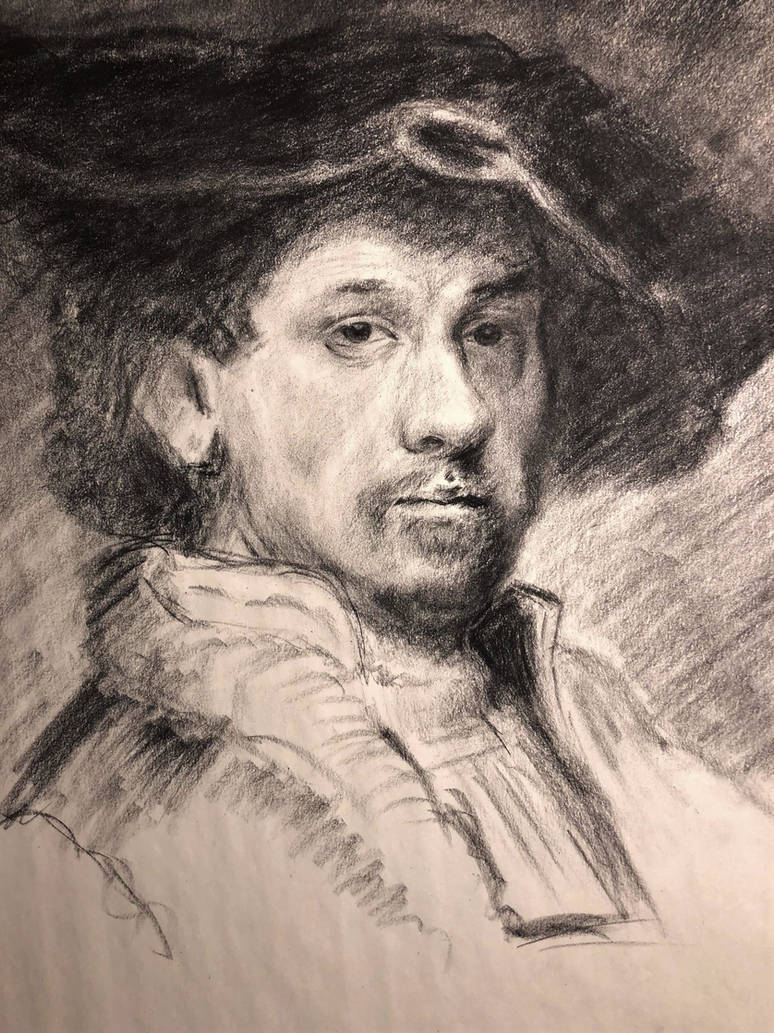 Watch
Facebook
||
Instagram
||
Reddit
||
BuyMeACoffee
[UPDATE] Decided to update the drawing a little bit and make it like master intended for his hat

(not all the way but closer)...and touched a little bit more on the eyes to make more alive.
Rembrandt study sketch. For some reason it's not an easy subject to study. I didn't bother with the full composition and the exact tone of the background and the hat and the ear.
Charcoal pencil on newspaper. Smudging with a finger.
And this is how I was making it: I was holding this book in my left hand and drawing with my right

Other work: