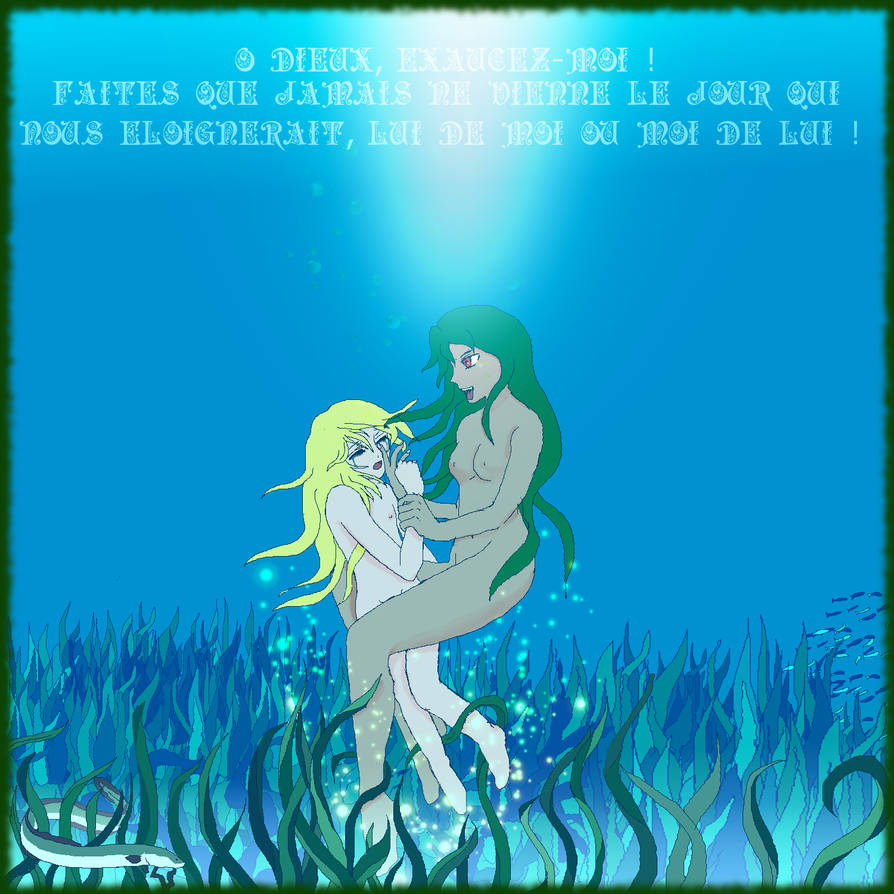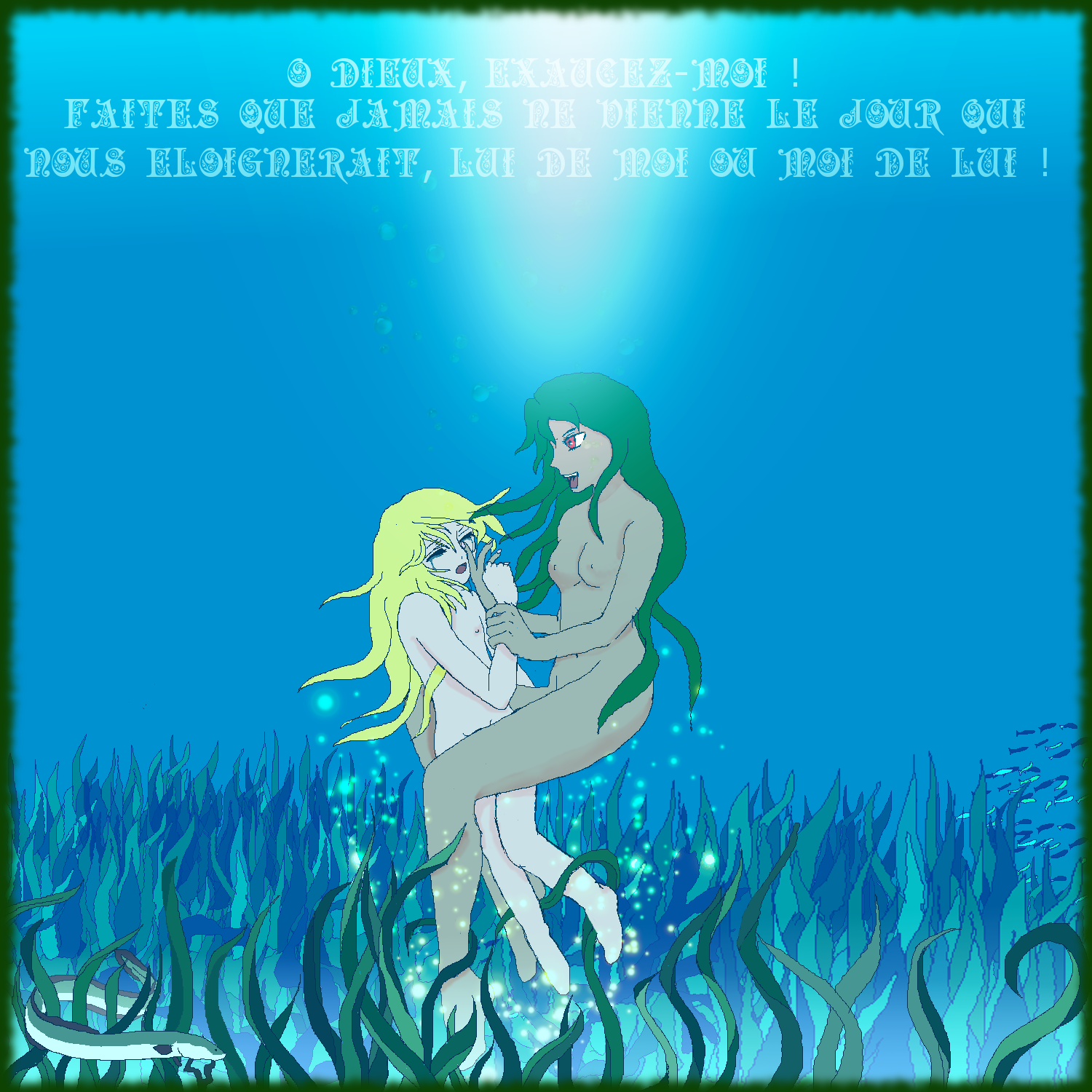 Watch
Sorry for the mistakes of English, I'm not very skilled in foreign languages​​.

Hermaphrodite bathes in a lake where lives a nymph. She is is Salmacis. She is in love with the androgynous. But he rejects. She takes him to the lake bottom and Poseidon begs to be one with hermaphrodite. The wish is fulfilled and they are one being, both male and female.

This drawing was made ​​to follow the fictional "un avenir passé" of Sylphideland.

Hermaphrodite hérite à sa naissance, sur le mont Ida de Troade, de la beauté de ses deux parents. Se baignant dans le lac de Carie habité par la Naïade Salmacis, celle-ci s'éprend du bel adolescent. Comme il repousse ses avances, elle l'étreint de force et supplie Poséidon, son père, d'être unie à lui pour toujours. Le vœu est exaucé et ils ne forment plus qu'un seul être bisexué, à la fois mâle et femelle. Hermaphrodite fait alors un autre vœu, que tout homme se baignant dans le lac de la nymphe se verrait lui aussi doté d'attributs féminins.

Ce dessin suit la fiction "Un avenir passé" de Sylphideland dans la catégorie saint seiya.