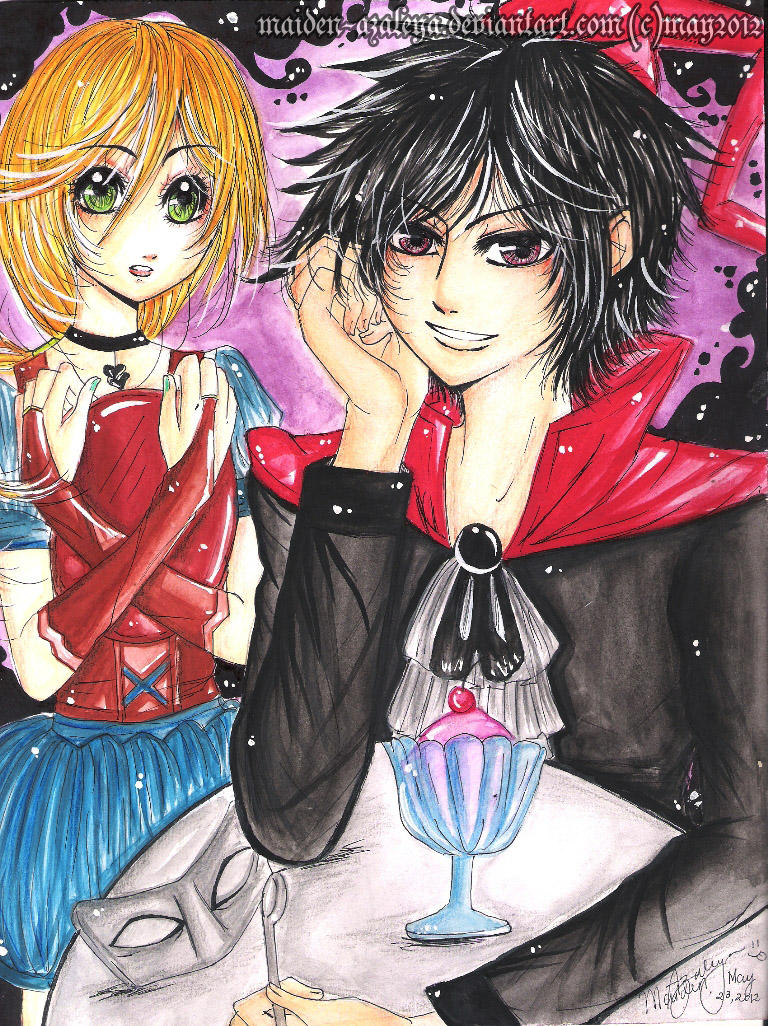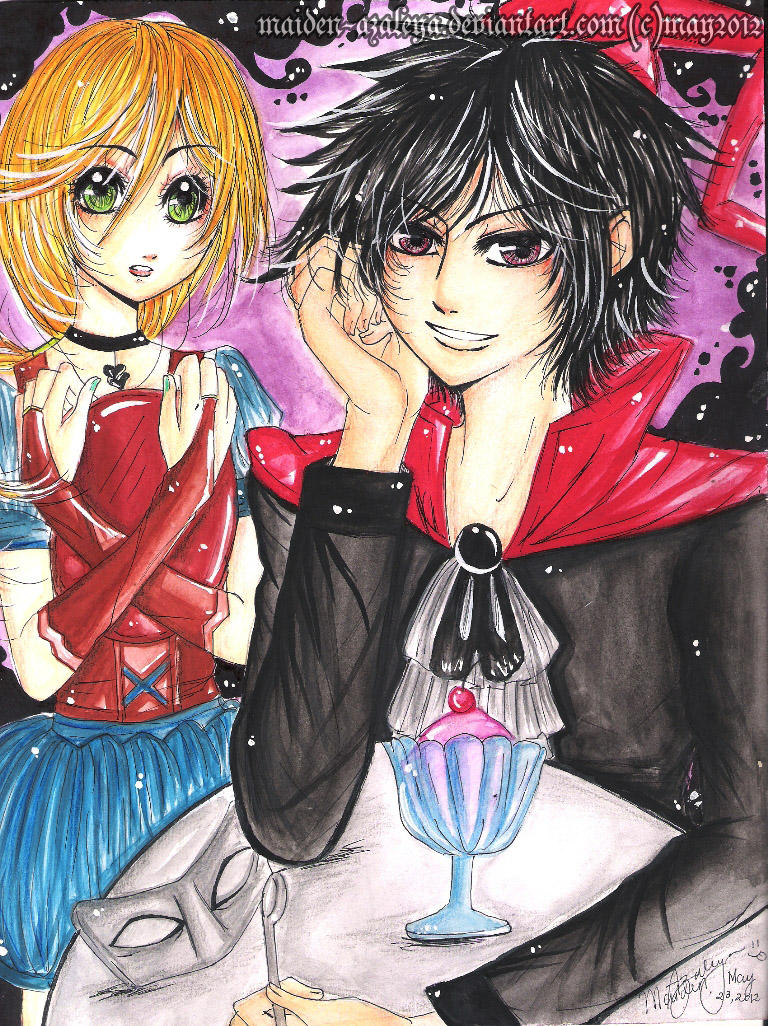 This is my contest entry for the contest in the group of

Here is the link of the contest
[link]
Those characters are from

's story Moon Crest 24.
Drake is the vampire character and I chose Liz as the maid girl~
Ehehe let's just say, Drake went to the ice cream parlour to order a parfait

I wanted to remove the mask~ since I want him to look like a bishie

Hope you like it thanks guys!
Will be coming at Komikon this Saturday with my sis~
And :iconi'msohappyplz: because Valshe-sama answered at my DA waaaaah

This looks very nice. Thank you for participating.
Reply

Reply

They're both so pretty! Your coloring style reminds me a lot of Cherriuki's~!

Reply

WAO. Ang dami mong sinalihang contests this month! >u< ANG SIPAG!
Malapit na pasukan nakuppp--baka mawalan na naman ng time para mag-drawing... xDDD
Reply

sabi kase ng ate ko para hindi sayang ang pagpapascan kaya ganun~ malay mo manalo~ thanks po
Punta po ba ikaw sa Komikon?
Reply

Hehe--go go go lang~ Di pa naman krimen ang pag-drawing at pagsali! >u< b

Yep...punta ako sa Komikon--gusto kong mapapirmahan yung copies ko ng mga comics sa mga artitst dun~ >u<
Tapos, manggugulo dun kina Audi. xDDD
Reply

Ay ako din kasama ang ate ko~ paano yan magkikita kayo, hmmmm...prang narinig ko sabi nya na may FQ!!!~I mean Friend quarrel hehehe
Reply

Haha--penge drawinnngg xD Nahukay ko yung mga luma mong bigay sa akin--gusto mong makita hehe?

Di naman siguro magugunaw ang mundo kung nasa isang event kami no? xD
Bahala na ang Avengers kung ano man ang mangyayari.

Reply

ofcourse >_< sponsor po kta eh!~.......pede po!ahahaha


baka lumabas ung mga kalaban sa the clash of the titans~lalo na c meduza~
........anu kya magagawa ni Ironman?eh c hulk aawaten ba kau o baka naman kidlatan kau ni Thor!~ahahahahahahahahahahhaaha>_<-peace--
Reply