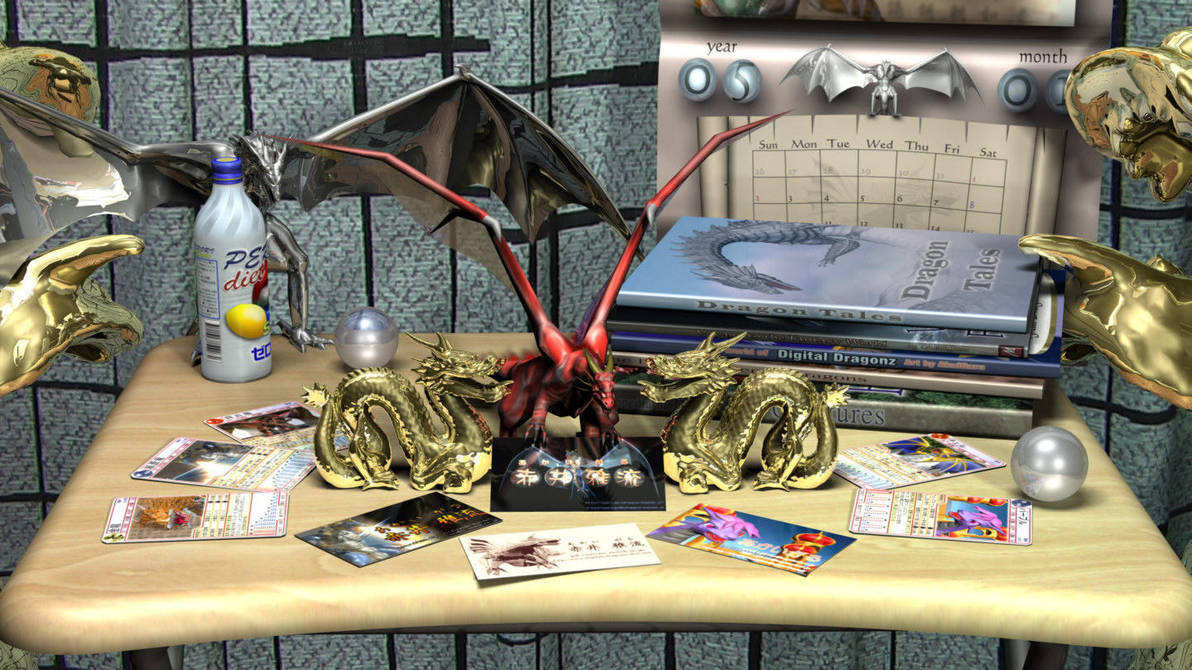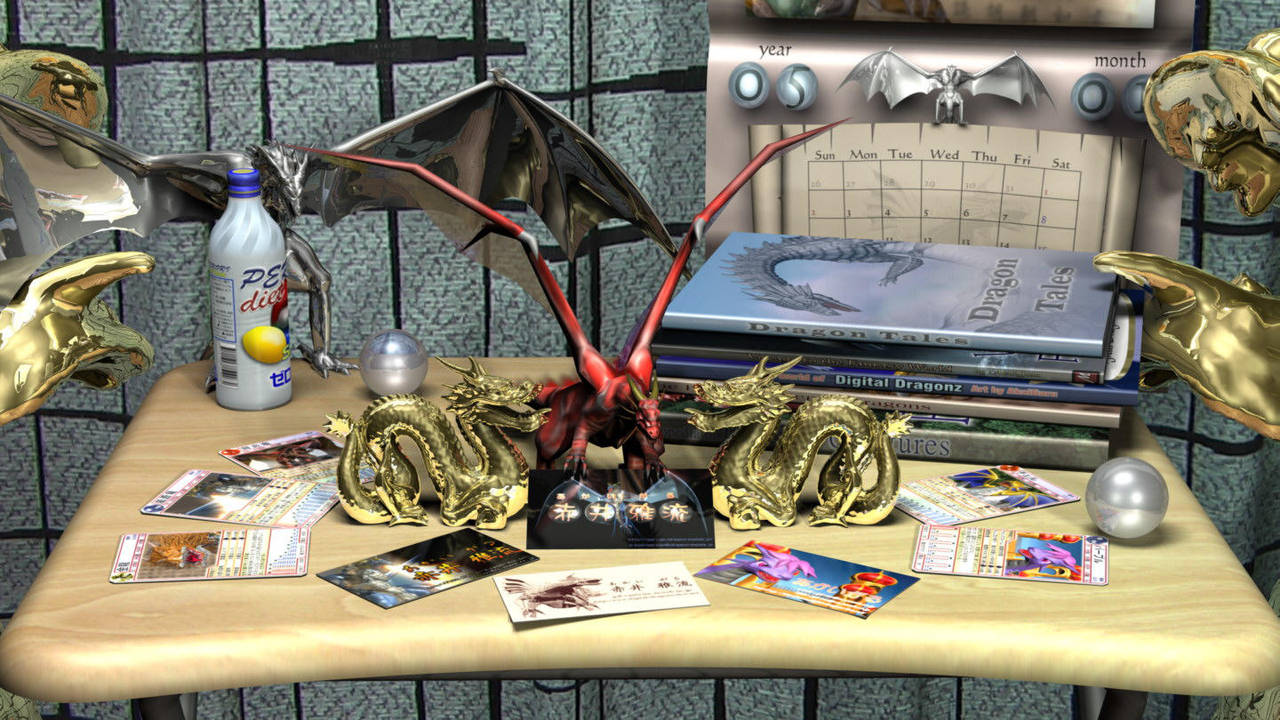 Watch
It's CGI version of my room.
The original work was exprimentally created using some photographs of my actual room and scanned materials.
Unfortunately, because of some copyright problems, the original work cannot be uploaded.
So, I replaced most of photos to my own work.
... too many dragons


Oh, and by the way, I love this one, too !! Great job !

Reply

Did you ever play PC games? Did you play/heard about Myst?
Your video and the desktop made me remember Myst (the graphics look so similar in aspect).
I saw you have another ones.
Awesome

!
If you did #4 followed by #2 it would be absolutely perfect, because it would
start with the Wyvern and end with your desk...

!!!
Reply

Never too many dragons... I have several at home myself...

Reply

Me too...

But unfortunately, Japanese room is so small and it is not possible to place many dragon statues.
Reply

I am aware of the dimensions of rooms in Japan...houses are extremely small, too. And I saw how people that can't get back home sleep in extremely reduced places (like ship cabinets or "drawers"). Must be a bit overwhelming...
You can have many very very small statues

!

Reply