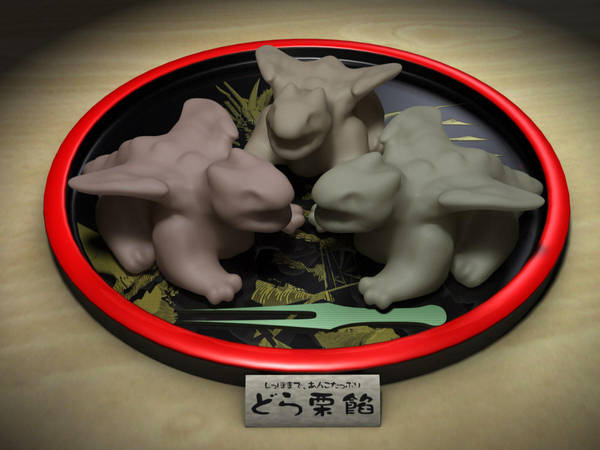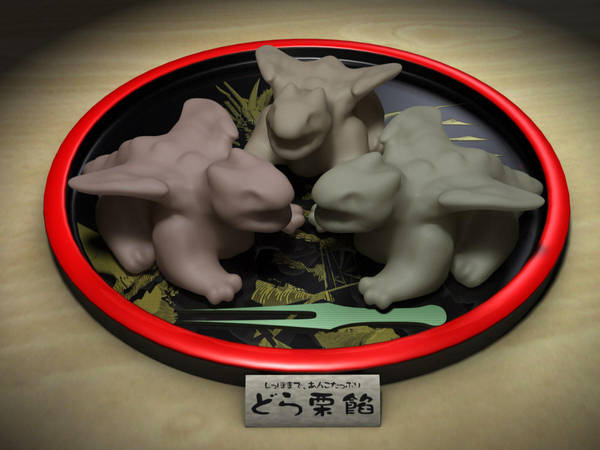 Watch
Japanese sweets (和菓子 ) called "Dora-Guri-An", contains full of bean jam from head to tail, and made in the shape of a dragon.

RedDragon : Cherry flavor
GreenDragon : Yomogi (mugwort) flavor
BrownDragon : Azuki-bean flavor

It is believed that boys, who eat 'Dora-Guri-An' in the morning on May 5 (Boy's Festival in Japan), will be a man of great strength enough to beat dragons.

---

Of course, it's fictitious story.
The actual is, Japanese people eat "Kashiwa-Mochi" (a kind of rice cake which contains bean jam and which is wrapped with an oak leaf) on May 5.