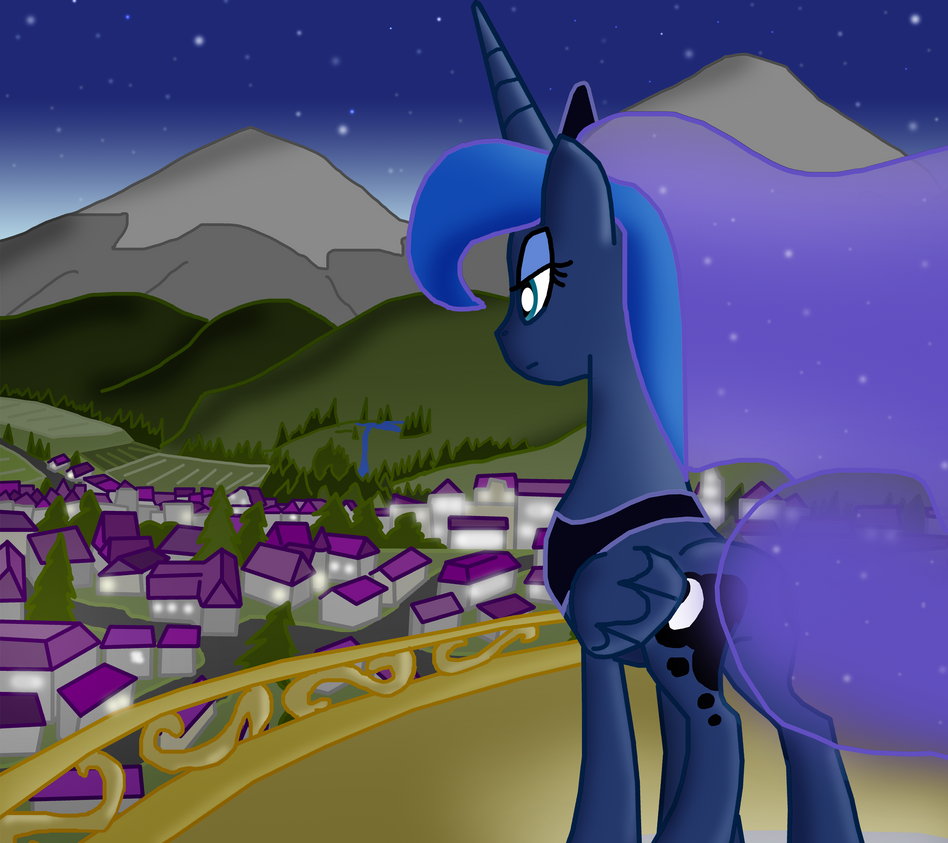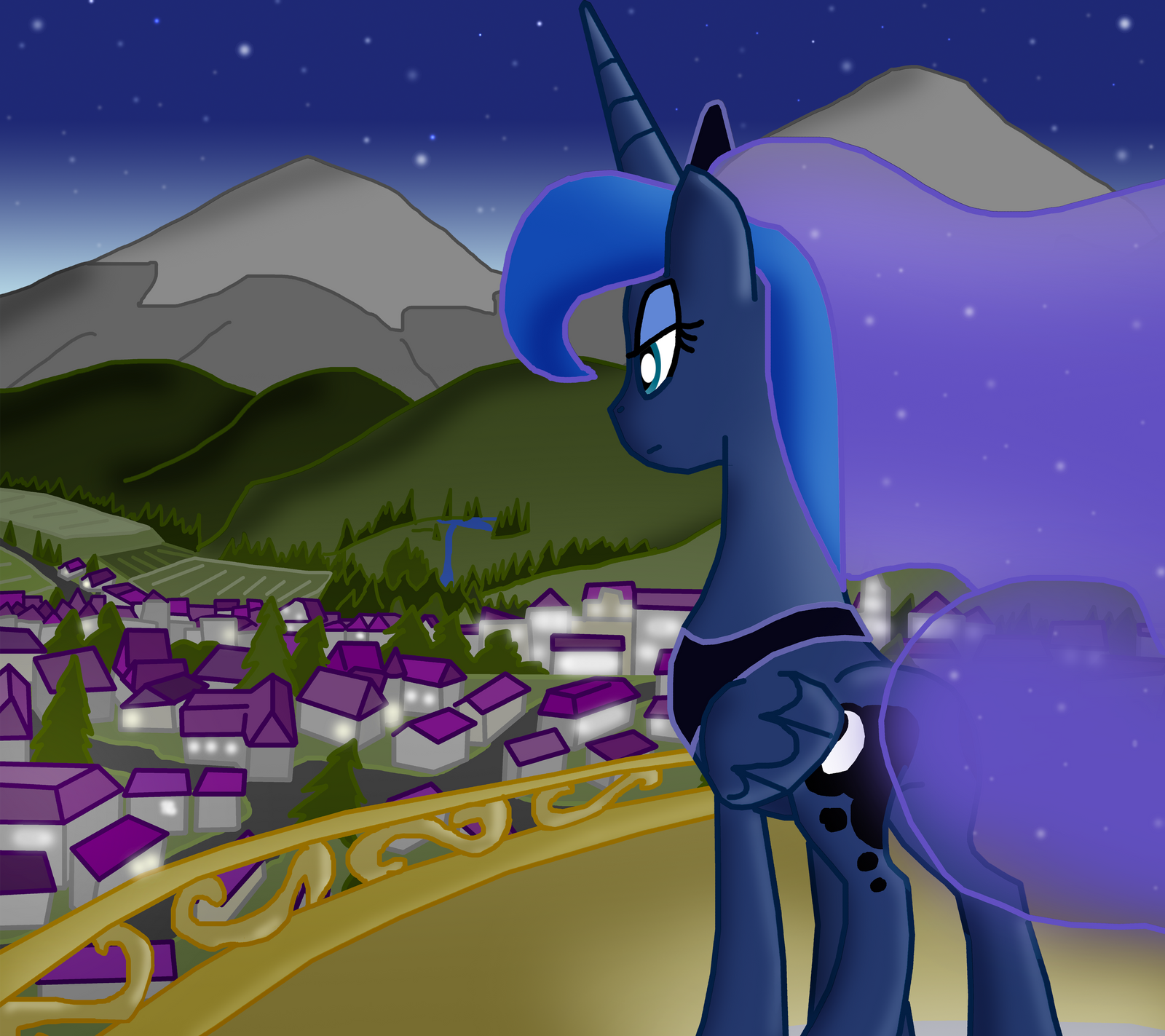 Watch
The upcoming episodes of Scootaloo's Scootaquest are going to be good as we close out this episode of the ongoing series. Here is some art from some one of the upcoming episodes. As most of you may know if you follow the Tumblr blog thing
scootaloosscootaquest.tumblr.c…
, you will know I am making all the props and scenes in High Definition now. You might see some non HD stuff once in awhile, but they are disappearing.
This image is of Princess Luna overlooking Canterlot and the expansive kingdom. This story is going to get REAL here really soon. I hope people are prepared.
I have received many messages of people saying they love this series humor, but a few have noticed that the series does have a lot of backstory and depth to the characters. If you haven't noticed yet, you will soon. Yes, this series is all about character depth and humor, but there is a lot of seriousness too that might go by unnoticed. Still a growing series to have never been noticed or touched by Equestria Daily! It is all of you fans that have kept it popular and growing and has allowed it to be viewed by over 100,000 thousand eyes. It has been spread through word of mouth on blogs, forums, and other means of social media, so thank you! You can catch up on the series here.
ajmstudios.deviantart.com/gall…
Coming soon, Scootaloo's Scootaquest Episode 18!