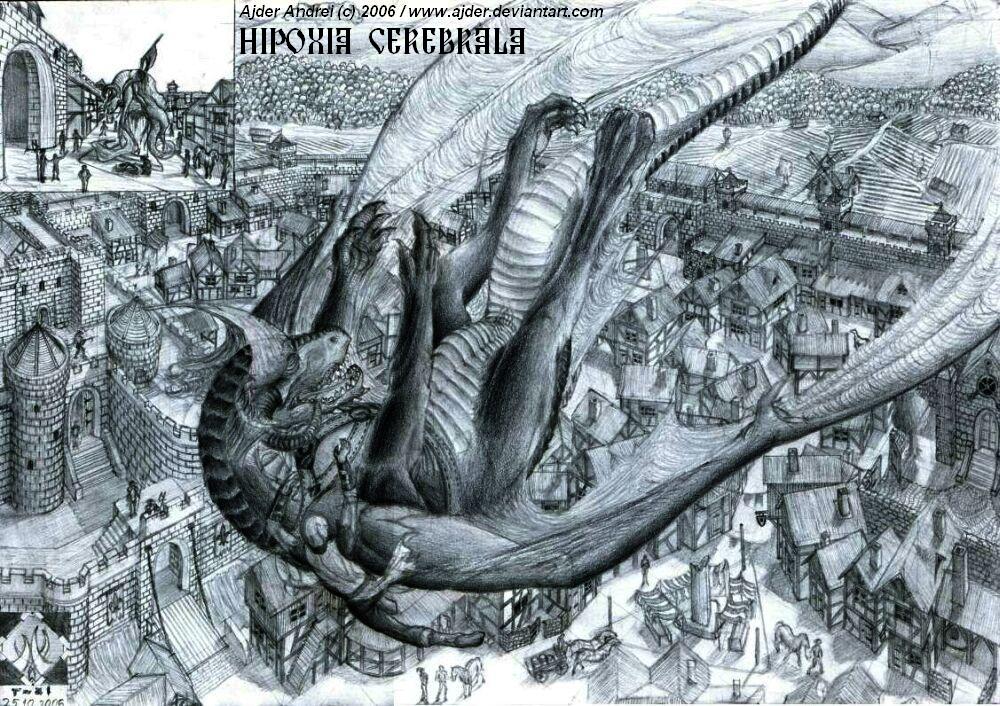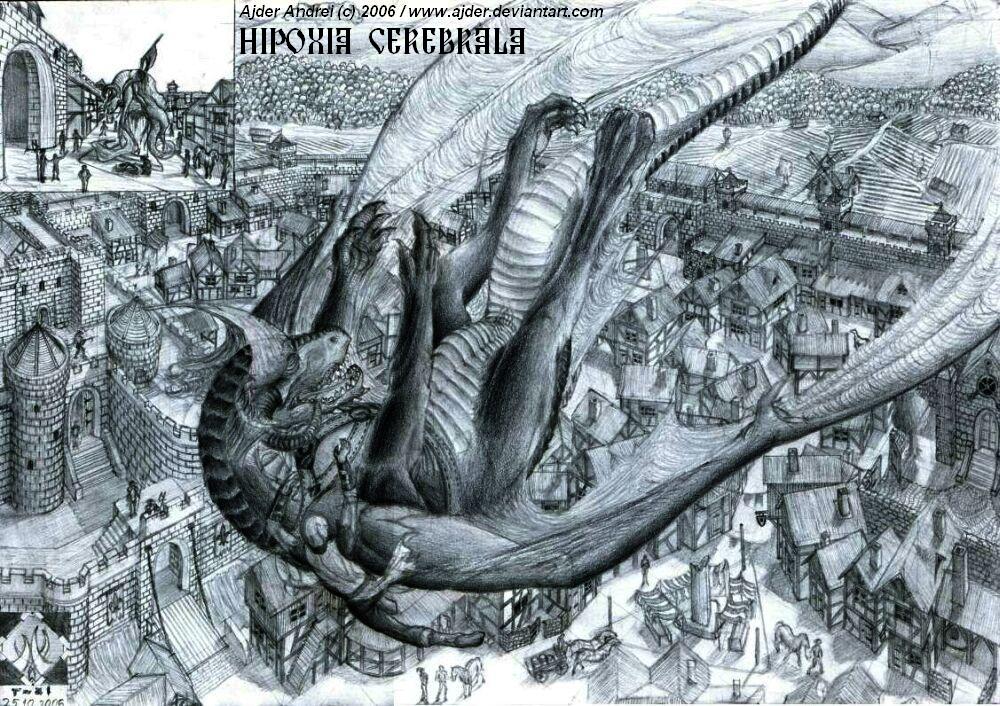 Watch
TO make it short, I do not like how this pic turned out, at all... nothing elce needs be sed.

As to the story, well, this is a depiction of the human born legend of the "clumsy rider", in essence, just a low ranking member of the dukal
guard ( of the province of Beaumont, neighbor and soon to be vasal of the empire of Leonar, this land also borders the winter-elven lands to
the north and west. ) THis guy was sed to not be the sharpest tool in the shed, but somehow ( the legend dose not specify how ) he aquired a
hatchling, female red dragon, and reised it as his own. It is sed that douring a particularly dry year, people were praying to their gods
every day for rain... this guy atempted to take these prayers to the gods themselves ( wich he and most other people, foolishly belived to
live in the sky, in great air-born casteles ). So he rode his dragoness higher and higher, trying to get to the land of the gods... the
legend goes that for his foolishness he was struck down dead along with his dragoness by the angry gods. In trouth what actually happened is
that as they got higher and higher, the air got thinner and thinner, and bolth he and his dragoness lost conciousness ( because of lack of
oxigen to the brain, a.k.a "cerebral hypoxia", thous the title ). The cause of death was that of physical impact.

The elves dismis this as beying even plausable, because red dragons are notoriously agressive and untamable, and no elf was ever able to tame such a dragon, though they have long funded relations with others of the dragon-kin, most notably the silver and green dragons. Andthe
chances of finding a live dragon hatchling are almost non existent. Elves speculate that there might have been some trouth to the legend, so
the human in the legend might have been real, but the closest that he might have got to a dragon was possibly to aquire a body part of a
dragon, like a bone, though even that might have been a fake... humans are notorious for their great exagerations in the area of myth and
legend...

P.S. the cause of the human's ockward position is because he is still strapped to the saddle.