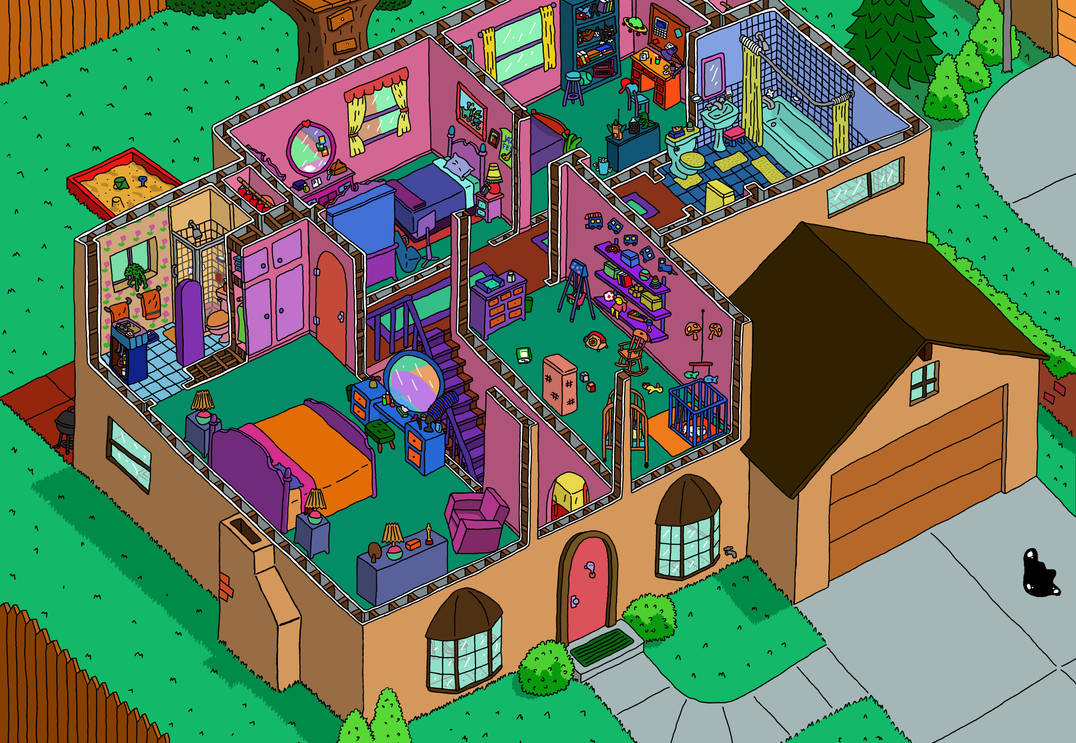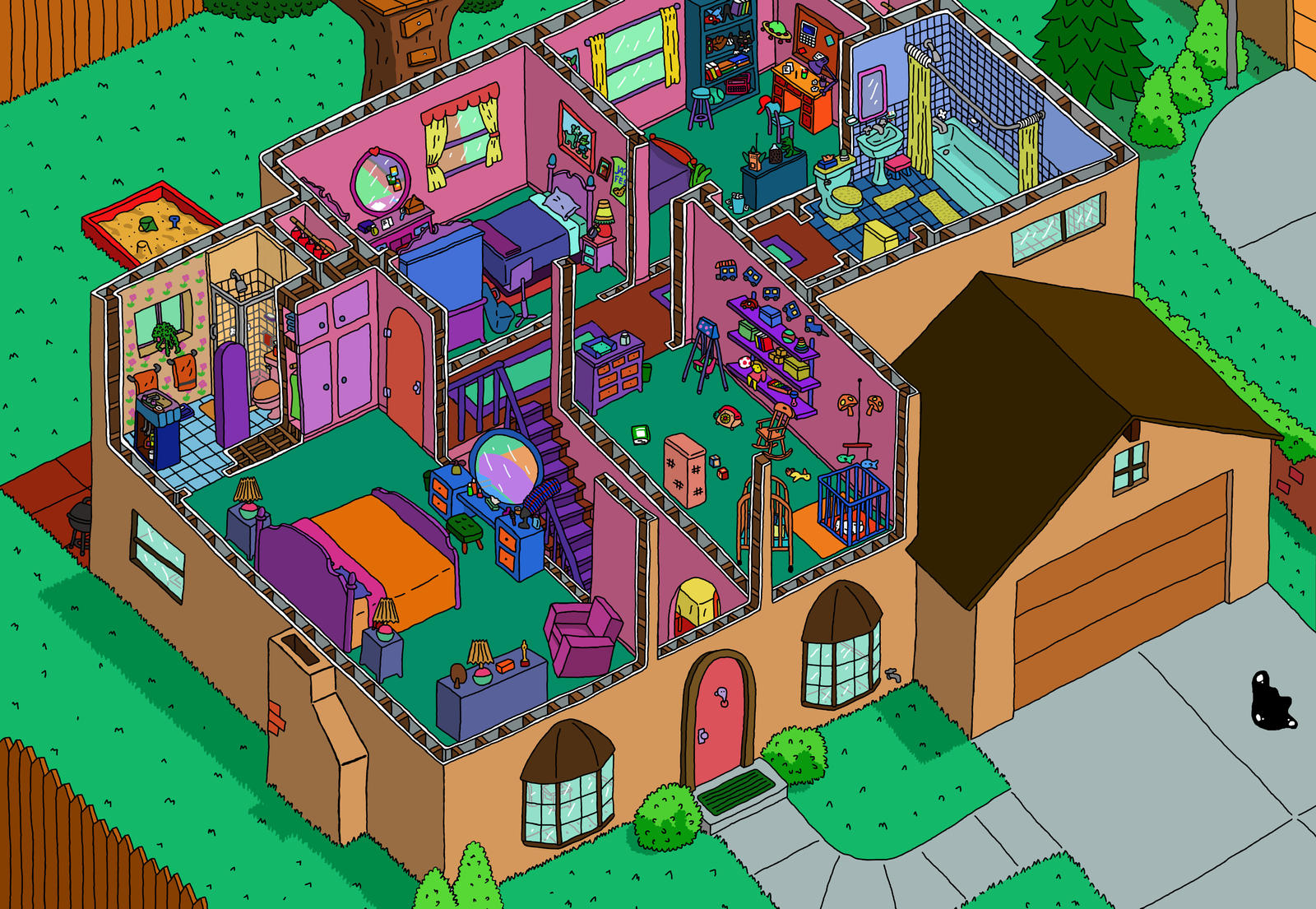 Watch
At long last, here is the second floor of the Simpson's house. I believe it is as accurate as possible based on what is seen in the show as well as what the architecture dictates.

I like this cross section.
Reply

Superb, I did not know how much I wanted this pic, untill you pushed it into my face. Thank you.
Reply

Reply

Reply

I've been trying to figure out the layout for a while too and this matches my observations exactly. I've been watching lots of episodes and every time I get a clue to where a room is located, I try to log it away in my mind just for the fun of it since I'm detail obsessed.

This map is very convenient!

Reply

I have considered doing the attic and basement, but they are both rather small, inconsistent and uninteresting visually. I may do them sometime in the future, but as of now I have no plans to draw them.
Reply

Cool. It's the way it's represented in Virtual Springfield so I guess the plan is correct. Will you also do the attic and the cellar? Good luck if you do, it's rare to see those parts (especially the attic) and they always change. See you!
Reply