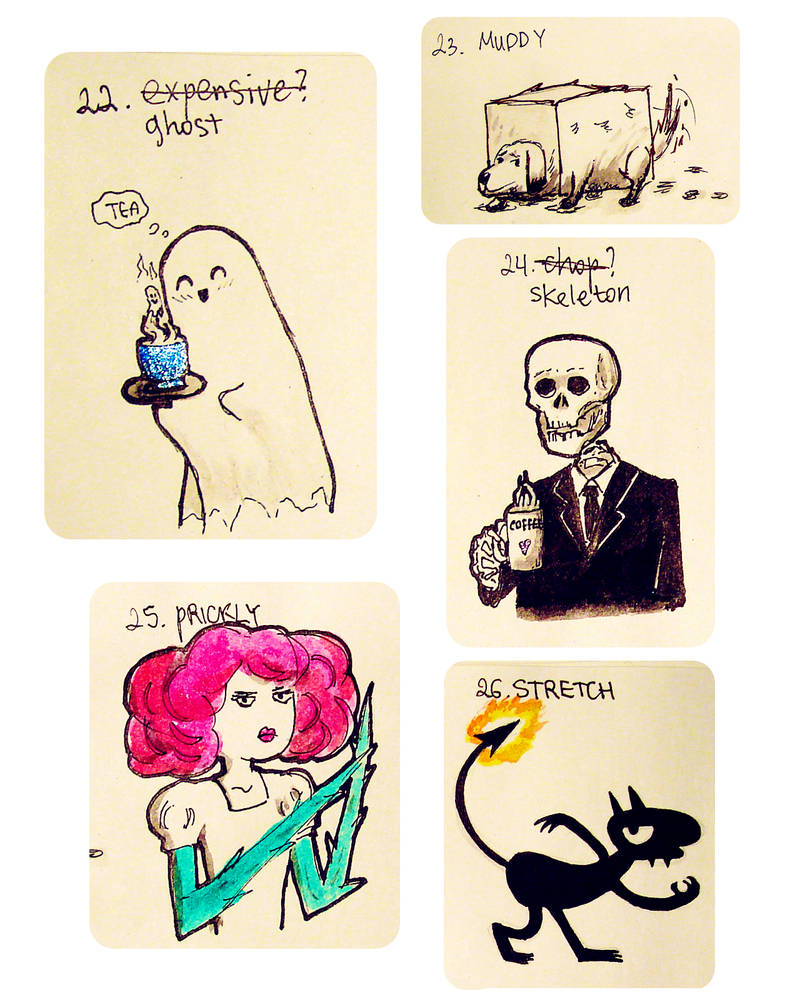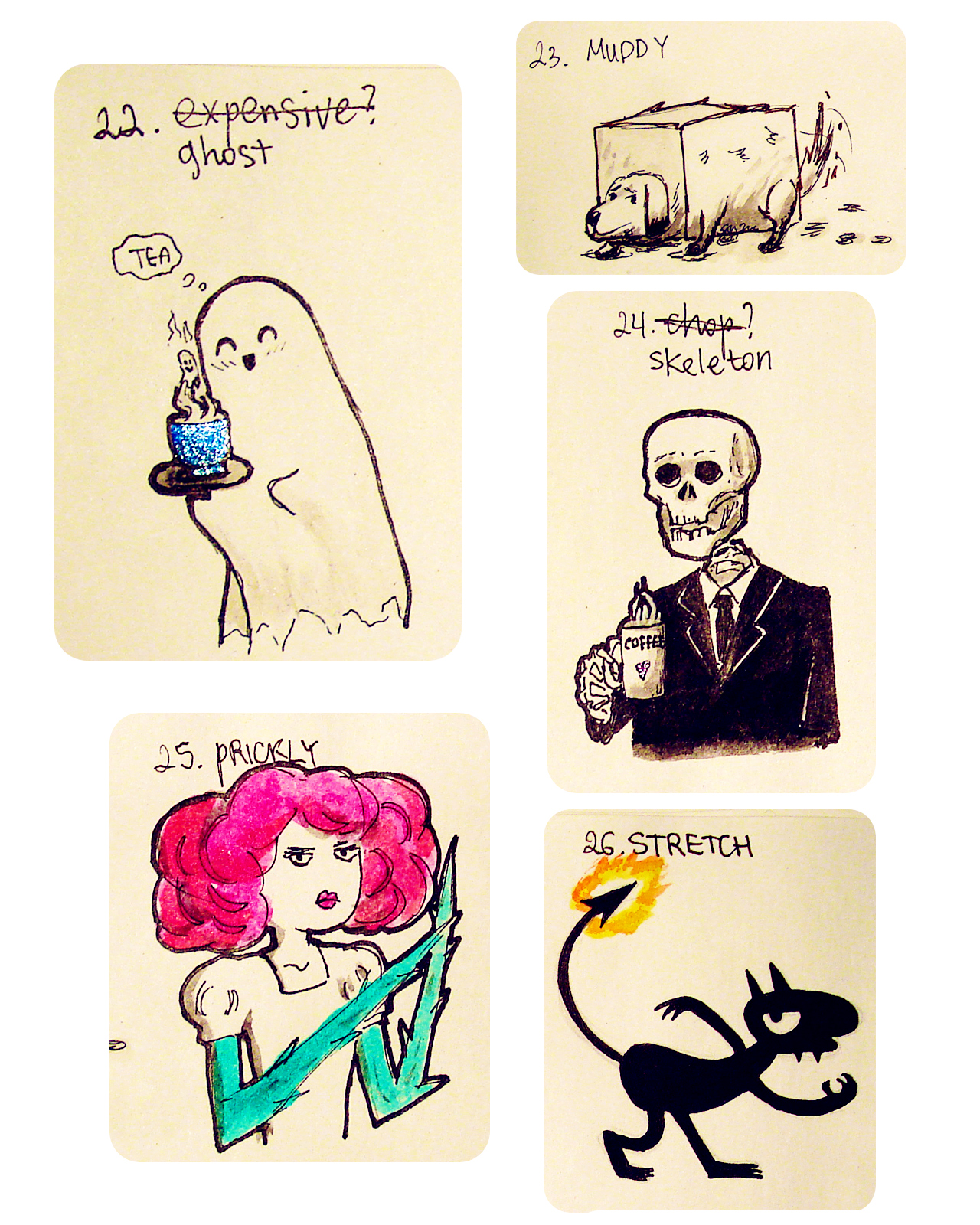 Watch
Here be:
22. A ghost with a cup of tea and another tiny ghost floating out of it.
23. Muddy. This dog is my OC.
24. Skeleton with a cup of.. coffee.
25. Prickly. Basically a humanisation(?) of my rose plant.
26. Stretch. Luci from Disenchantment yet again.
Join
my Discord server
to get updates on my comics and other stuff!

kofi
|
insta
|
twitter
|
tumblr