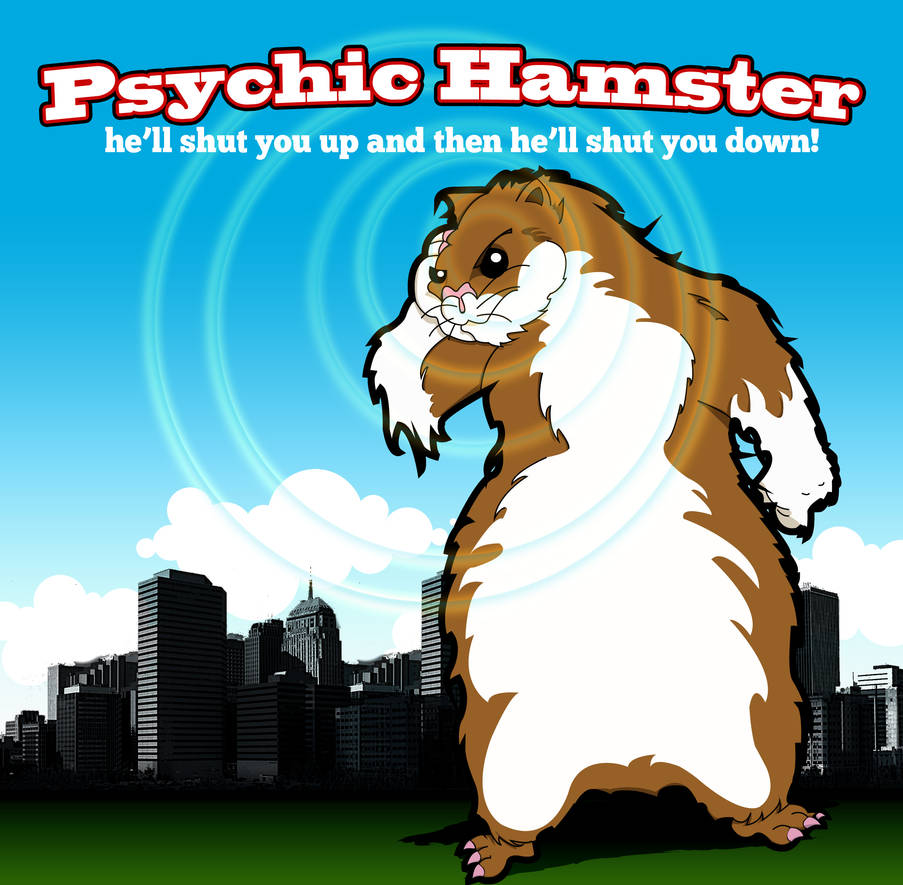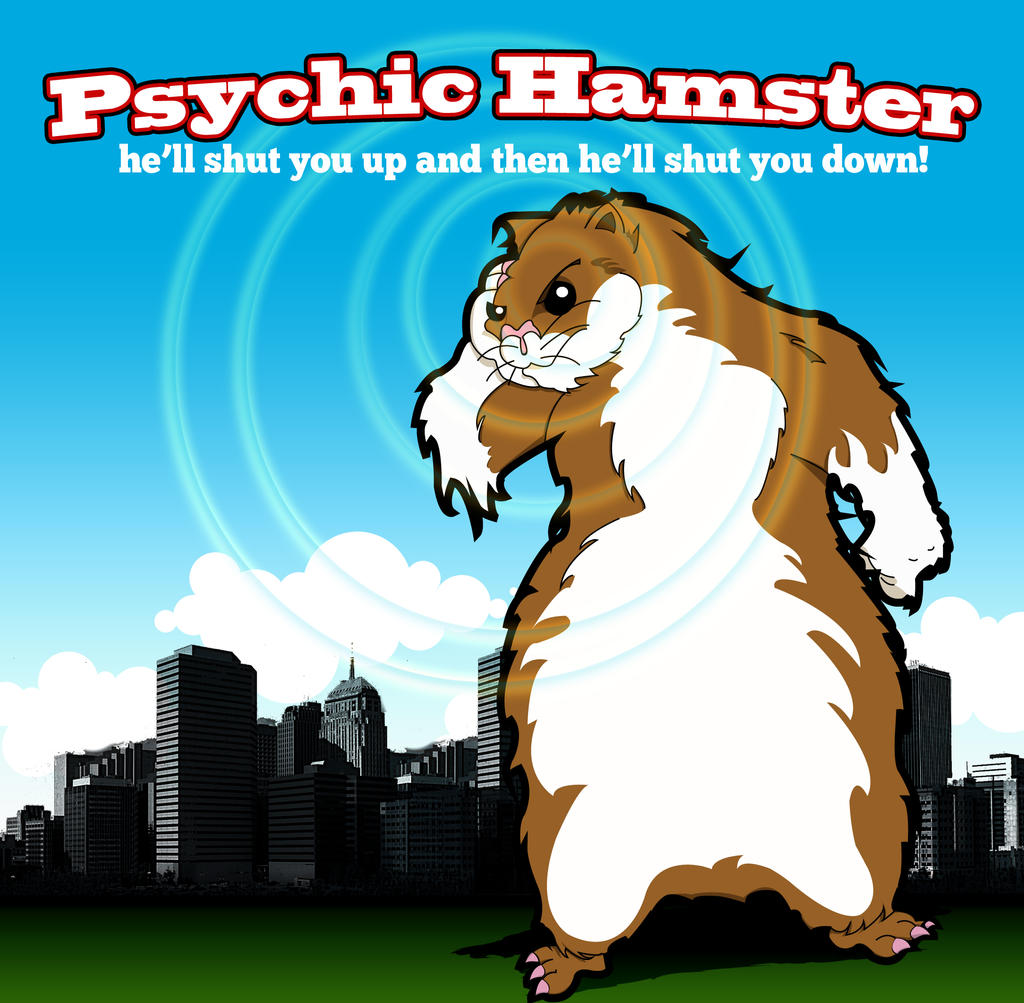 Watch
So the other night I had a dream about a friend from high school going to get a reading done by a psychic hamster. Yep that's right a psychic hamster.
I mentioned this to my boyfriend who then drew me the rough sketch cause he couldn't stop thinking about it. (or laughing)
I then took it into Illustrator for the hamster specifically and then into CS5 for the background and the mental rings and the writing.
The skyline is courtesy some awesome photoshop brushes made by:
[link]
and the cloud brushes (that actually is a C and an L but it keeps coming out looking like a D) are courtesy:
[link]
the rest was all me.