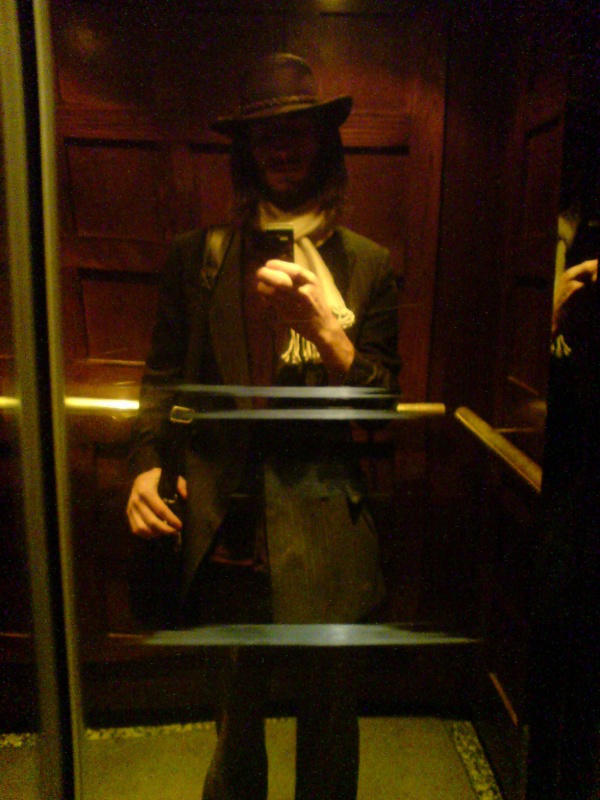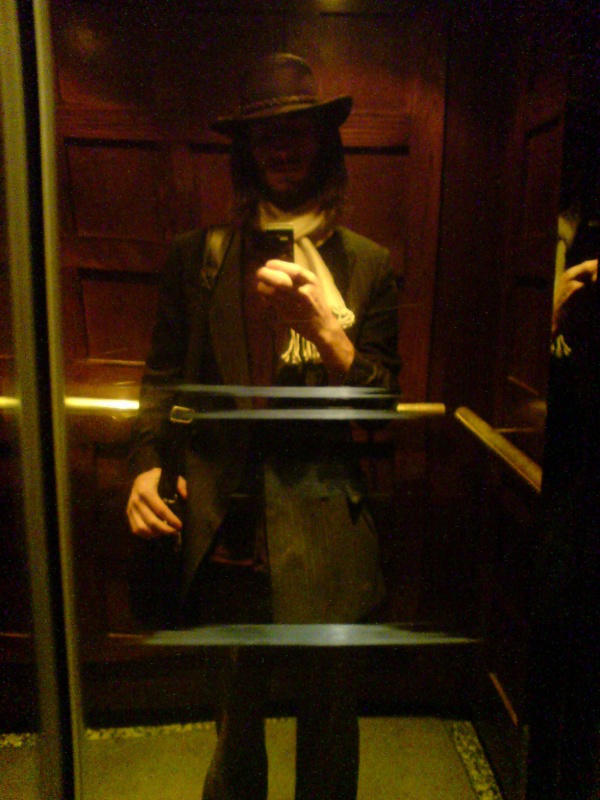 Watch
Taken in the elevator of our apartment building - the brass-coloured reflective doors would make an interesting picture, I thought. True enough, but it also had reflections from the railings, making it seem as though I'm not quite solid


Great shot!! The atmosphere really works!
Reply

Thanks!

Yes, the lifts and lobby have great atmosphere - they're still in the style of the 30s, I'd say, from when the building was first constructed.
The apartment floors aren't so nice, sadly

Reply

Elevator ghost with camera. Because every dead person needs a camera....
Creepy, but very cool.

Reply

Dead people do need cameras

Unfortunately I don't think they'd be able to offload them to PC, but that could be a good thing. Never know what they'd see!
Imagine dead people able to blackmail the living...
Reply

It would seem that if they could hold up a camera, they could stick a memory card into a computer... XD Dead people photos.
Geez, if dead people could blackmail me, my mail box would overflow.

"Fearn, you forgot this, forgot that, where were your manners when... etc. etc."
Reply

My conscience is bad enough without dead people taking part

Maybe that's what a conscience really is? Dead people whispering in the back of your head all the things you've done wrong

Reply

I don't know if you're part of Van Helsing or Indy or ghostly, but you're doing it very well.

Reply

creepy

Reply