✄┏━━┳┓╋╋╋╋╋┏━┓╋╋╋╋╋╋╋╋┏━┳┳┓╋┏┓┏┓┏━┓
✄┃┏┓┣╋┳┳━┓╋┃╋┣━┓┏┳┳┳┳┓┃┃┃┣╋━┫┗┫┗┫━╋━┳━┓┏┳┓
✄┃┣┫┃┣┃┫╋┗┓┃┓┫╋┗┫┃┃┃┏┛┃┃┃┃┃╋┃┃┃┏╋━┃━┫╋┗┫┏┛
✄┗┛┗┻┻┻┻━━┛┗┻┻━━┻━━┻┛╋┗┻━┻╋┓┣┻┻━┻━┻━┻━━┻┛
✄╋╋╋╋╋╋╋╋╋╋╋╋╋╋╋╋╋╋╋╋╋╋╋╋╋┗━┛
Hai Im Aixa Rawr, not real name but my fursonas, I actually live in spain, i ish a really shy at first but then i go crazy nd become all silly around trying to make ppl happy nd smile. Im 22 year old but ppl say that i dun look either act like them so lets say that i ish 16-17 according to what ever1 says. I love music, drawing painting nd skyping my amazing mate Cai.
Aix is a white tiger, wolf nd dog mix, she has mostly the dog body ears nd muzzle but wolf paws nd tail, the markings nd teeth r tigerish, she can Rawr if she gets mad but also if she wants to tease. she mainly howls nd mrrmrrs. she is a tiny silly wolfie that loves hugs nd cuddles, she is shy nd hides bhind her fluffy tail when gets embarrased.
Sorry wolfies around i ish taken by the most amazing, caring loving, sweet, fantastic, adorable...wofie u will ever meet, I love him so much words can not explain. If he ish gone for more than 5 minutes I miss him. I can talk to him all night and not be tired of him, he ish just amazing. His smile, his voice his loving words nd hugs is the best medicine i ever had. Im so proud of him in every way. I wont ever let some1 hurt him, nd if some1 tries to try to hurt him b sure that i wont stay wiff paws crossed. My life beggined to make sense when i met u, u found me empty nd now even if ur far away i can feel u as close as if u were beside me. Thanks for everything my wofie<3. I wooof iu Cai-howls- --PAWS OFF GIRLS/BOYS/FURRIES--




Be patient a lot of things to do atm in rl, thank you.

ᴋᴇɴɴᴇʟ ɪɴғᴏʀᴍᴀᴛɪᴏɴ
The Nightscars Kennel Index
Here you can find everything you need to know about our kennel, our dogs and shortcuts around to all of their information.
Wᴀɪᴛɪɴɢ ғᴏʀ!
*Cᴏᴍᴍɪssɪᴏɴs*
- Full body anthro pic by Silitha (???np)
- Cai&Aix 50x50 Kea&Vulcan 100x10050x50 (np)
- Voodoo import from DarkArcadian (p)
*Tʀᴀᴅᴇs*
- Handler and training picture full bg of fav.me/d5zu0ok for slot in fav.me/d6081vi from galianogangster (d)
- Kea and Vulcan dont mess with us

Atroquine





Mʏ ᴛᴏ ᴅᴏ's:

////////





///////////////



A ʙɪɢ ᴘᴀʀᴛ ᴏғ ᴍᴇ, ʟɪᴋᴇ ɪᴛ ᴏʀ ɴᴏᴛ, ʀᴇsᴘᴇᴄᴛ ɪᴛ!







Lɪᴋᴇs ᴀɴᴅ Dɪsʟɪᴋᴇs, ᴀ ʙɪᴛ ᴀ ʙᴏᴜᴛ ᴍᴇ!
















:thumb121008446: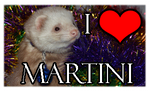 :thumb165991295:


Aɴɪᴍᴀʟs!




































Sᴏ Tʀᴜᴇ!