Journal Entry:
Thu Sep 11, 2008, 4:54 PM
Listening to: Push Up - Freestylers
Reading: Dreamcatcher - Stephen King
[ - Edit - ]
Well, I have two questions so far:
GaaraXEraXMatsuri
"What do you do like to do on your birthday?"
to: Wallace, Jovan, Micheal, Rene
Kiko-Chan-64
"Where is the washroom...?"
To: Wallace [XD;]
Did you forget what that was? Did you ever know? Are you a new watchers?
LAWL
I don't blame you if you are an older watcher and don't remember |D;
RQT = Random Question Time!
It was a random something I started quite a while ago.
No one responded so I abandoned it XD
but there seems to be interest in my pkmn OC's now, so I can try re-opening it. Maybe even trying to allocate spaces on the panel for Pidge's OC's (if she allows it, or if I can even answer the questions XD), cannon pkmn characters (likely only season one characters though. And Gary and his grandfather seem to be the only ones important to my pkmn OC's lives XD), and if there is any interest, maybe in my Naruto or YGO OC's (aka Kitura and Aisuryuu).
How does RQT work?
It's pretty easy on your end.
You just send me in a question (or more) targeted at a certain character. Or, if it's one you want to ask mulitple characters, you can do that too.
If I get enough questions, I'll create a
panel
of the characters. Then draw little comics where I ask them the questions, and they answer.
Be aware, they are all sitting side-by-side during RQT, neh?
And a small example of this is in my gallary... but the art is terrible XD; I'll link it at the bottom if you INSIST on seeing it and burning your eyes out. RQT was initially intended on just me practicing some paneling or comic work |D;
But now it can serve like filler while you all wait for me to update my fics or such 8D;
I guess I can also let you target the character at a certain age. If you don't specify, it'll likely be in the 'Sinnoh age range'. The range I currently have them set at, neh?
Ages for "Sinnoh":
Jovan: 18
Wallace: 17
Micheal: 22
Hoops: 17
Fredrick: [sorry, still can't decide XD but close to Micheal's age]
and in my storyline, I have Gary being the same age as Wallace and Hoops, but they are one year older than Ash.
Also, in the Sinnoh timeline Lita would be 19 I guess. I think Gwyn is the same age as Lita?
Steven Stone is also getting interaction with my characters... but I can't remember him so well |D; he will be good buddies with Wallace though. And he knows Lita pretty well |D
That's about all I can think of putting up here, neh? may update if necessary (this journal), and feel free to ask any questions you may have about RQT!
Erg... here are the links then >_> be warned. I'm telling you now you are better off NOT looking at them XD;
[These were scribbled in my Exercise book. I have two new ones... so I can draw them in the same thing with the same ammount page space |D; though hopefully drawn better looking that this crap XD]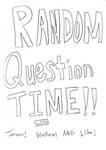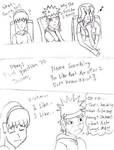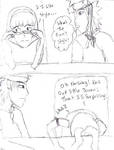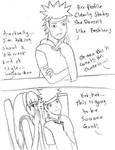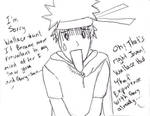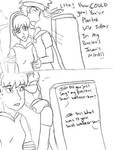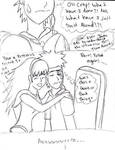 If you were machoistic enough to view those, maybe take a look at my scribble comic on manilia paper |D it's older than comic above:
The Joke's On You
[Manila paper]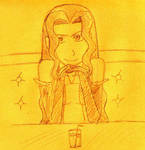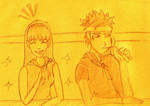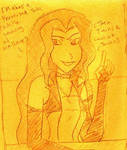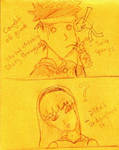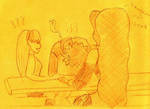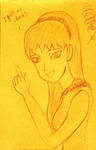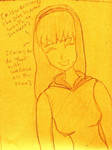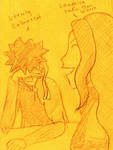 |D oh yes, I have

Sarah and Sasuchu
[exercise book]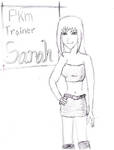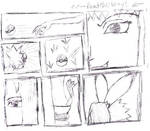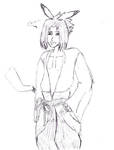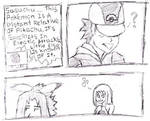 LOL
last one of my ancient old comics |D
[digitally drawn]

Wait... I lie |D though this one was never completed... |D plz don't look at this either!
[manila paper]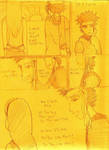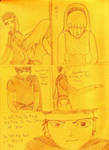 |D and then there is this crappy one of Gary scribblz
[exersise book]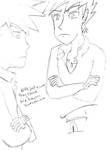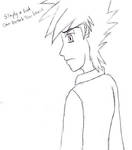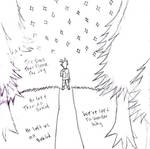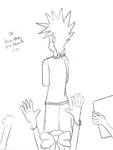 Eh... I had sort of used this in a slideshow too XD
[again, exercisebook]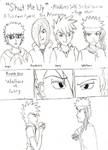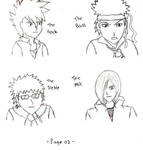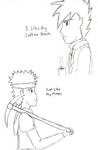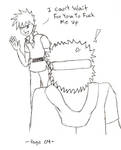 submission with link to slideshow on youtube: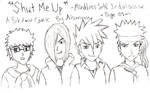 scribblz that might qualify as crappy comics: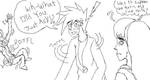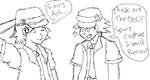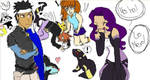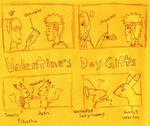 o_o wow... that's a lot more than I remember XD;
And they all suck v_v how sad... LAWL
I better work on the panel sketching for Wallace Decides at least |D; but I got an appointenment today for a meeting. and then dinner with Amy... I thought she said the 21st, but then on MSN she seemed to say friday >_>; so yeah... I dunno

Anyway, that should be all |D;
TTYL
.:*:.
Stamp Collection
--- .:*:.
Stamp Collection 2
--- .:*:.
Clubs
.:*:.
Gifts/Requsts/Etc.
--- .:*:.
Write-Out-Loud
--- .:*:.
Wtfeva!
.:*:.
OC's Pokéventures
--- .:*:.
Manga Bullet Account
---->>>
"Leaving dA" article
by
Kiko-Chan-64
<<<----


Journal Images drawn and coloued in oC or MS Paint. Pokémon, Gen/Riley (c) Satoshi Taijiri. Wallace, Jovan, Dragon design(c) myself

Watch

I INSISTED ON BURNING MY EYES OUT :D

I LIKED WALLACE'S FACE IN THE 4TH PAGE AISU GOD D:


AND WOAH I JUST HAD DEJA VUE DX
Reply

XD; oh noes! I was hoping ppl wouldn't |D; but they look at my gallary in the first place anyway...

XD; for which comic?


o_o orly? Déja Vu about what?
Reply

Laaaawl. :'D

The first one. .3.


I swear I saw the comment I made before.... somewhere.... D:
Reply

|D; yeah...

Ah X3 okay. LOL yeah, that one is awesome for the type of expression XD

XD; about Wallace too? or just the burning of the eyes?
Reply

X3 Sure is.

....Nah, just my eyes burning |D
Reply