Journal Entry:
Fri Nov 7, 2008, 12:43 AM
Listening to: Dangerous - Akon ft. Kardinal Offishal
Reading: 'salem's Lot + Only in Canada, You Say...
Watching: vids on YouTube
Playing: pkmn
Eating: chewing my green DS Lite Stylus
Drinking: my own saliva



-->
Pidge-FC
<--
For frick sakes!
I don't know if it's the keyboard, my comp, the net, or just dA in general... but things keep screwing up. and way more often than usual. so it's REALLY PISSING ME OFF!
>_<#
*places finger tips on her forehead* so yeah... sorry, but... yeah.
Now I forgot what I was originally going to say... -_-;
I just realized a bunch of my sentence in my previous journal entry wans't finished... and I have no idea why. I'm pretty sure I remember typing it all out >_>;
It was just about how I wanted to draw the Pkmn characters I usually draw as Pirates. Well, some of them anyway.
I have sketched something for Rene and Fredrick so far. I have a fair idea of how I wanna draw: Lita, Jovan, FanGirl, Gwyn, Micheal, and Wallace.
I haven't decided for Gary yet. And I'm not sure if I also wanna draw Riley and Steven or not...
I tried looking up things for the girls first though, because I feel like designing for and drawing females is a big weakness for me.
And no, I refuse to show anyone the sketches.
Well, it's true pidge has seen them XD; but only her D<
Also, I found out why the fish tasted odd last night. it didn't quite taste half-smoked, but something like it. It also wasn't as soft and flakey as I'm used to. I ended up finding out from mom today that it was auntie who made it.
No wonder. she seems to have over-cooked it a bit XD;
Wallace actually kinda liked it?
I guess because it was slightly over cooked. He finds he doesn't like mom's fish too much. It's apparently too soft for him. And he likes granny Vera's fish >_>;
she makes her's really salty... I don't like salty that much XD; well, except for maybe my fries?
but yeah, I guess it also gets a little hard b/c of the salt also, neh?
eh... I'm not totally enjoying ttyl
it's rather boring to me XD; and I don't like the girls so far. It does seem like it'd be pretty close to the truth, but that doesn't mean I'll automatically like it, neh? I'll finish it, but likely I'll only read it now and then |D;
Mostly spending time with Wallace today.
At first we were watcing Aliens (the third in the quadrology I guess. Seems like it was before Ressurection. and yes, we have seen all of them before, including the Predator vs Aliens movies). And mom was watching some of it with us.
After that The Nature of Things was on CBC. So we were watching that, until Wallace brought down my SP for me so we could battle with our Emerald versions.
I won, yeah. but his pkmn were like 20 lv's lower than mine xD; so no big whoop.
We started watching DocZone on CBC after that.
He didn't finish it, he went up stairs close to before it was over. maybe 20 minutes to the end.
But I stayed downstairs until Andrew came home from school.
After that... pretty much went upstairs here to my room and just started IMing with Pidge a bit, looking at some pirate outifts, talking a tad about the abridged series and smosh... then she left XD;
Ooh!
I got my Kiriban from
PileofManga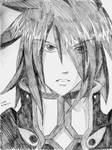 oh yes, I was totally listening to MJ XD
I think it was Beat It?
LOL
and if you've seen ep 30 of 5D's you'll understand the reference xD;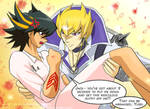 Oh Jack ~<3!
XD; I ended up using this more as a blog again didn't I?
*sighs* oh well |D;
TTYL~!
.:*:.
Stamp Collection
--- .:*:.
Stamp Collection 2
--- .:*:.
Clubs
.:*:.
Gifts/Requsts/Etc.
--- .:*:.
Write-Out-Loud
--- .:*:.
Wtfeva!
.:*:.
OC's Pokéventures
--- .:*:.
Manga Bullet Account
---->>>
"Leaving dA" article
by
Kiko-Chan-64
<<<----
Journal Images drawn and coloued in oC or MS Paint. Yu-Gi-Oh!, Seto Kaiba (c) Kazuki Takahashi. Micheal, Wallace, Dragon design (c) myself. Footer by Ginnchi