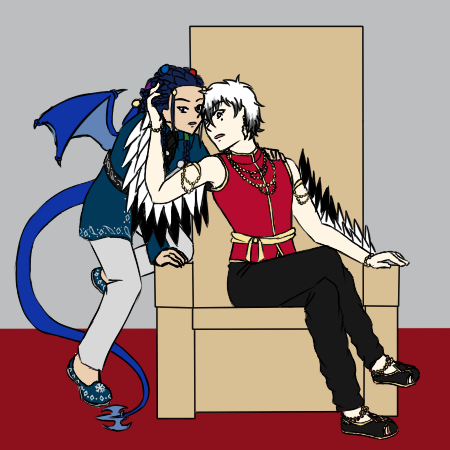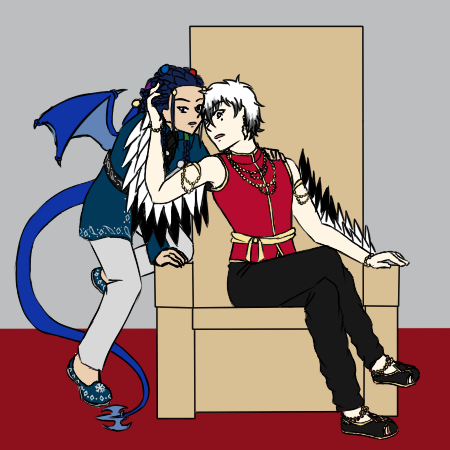 Watch



Was suppose to be a quick sketch. Not only did it change a few times while drawing it...
but it took a few DAYS [working on and off] to actually get it done. And it's still a messy sketch.
I just wanted to be done with this though, messy or not.
Had a tough time trying to figure out clothing, especially for Draco, but colours were an issue too. mostly for Draco XD;
Guess I mostly wanted an excuse to try draw Avian (now that he's no longer Baliraj) with Draco [who has some of his braids with the gems, metal beads and medallions strung in his hair].
Used the same sort of vest and jewelery for Aivan from [
this
]. But I changed his pants and footwear based on some South Asia stuff pidge reblogged. The outfit was also mostly modified/inspired from these same photo sets.
Though I dunno if Aivan is suppose to have a Western, Asian, or Japanese sort of outfit. I just messed around with it I guess...?
Tools: Wacom Bamboo tablet, SAI
Aivan (c) ~Sireinita
Draco Vesylia (c) myself