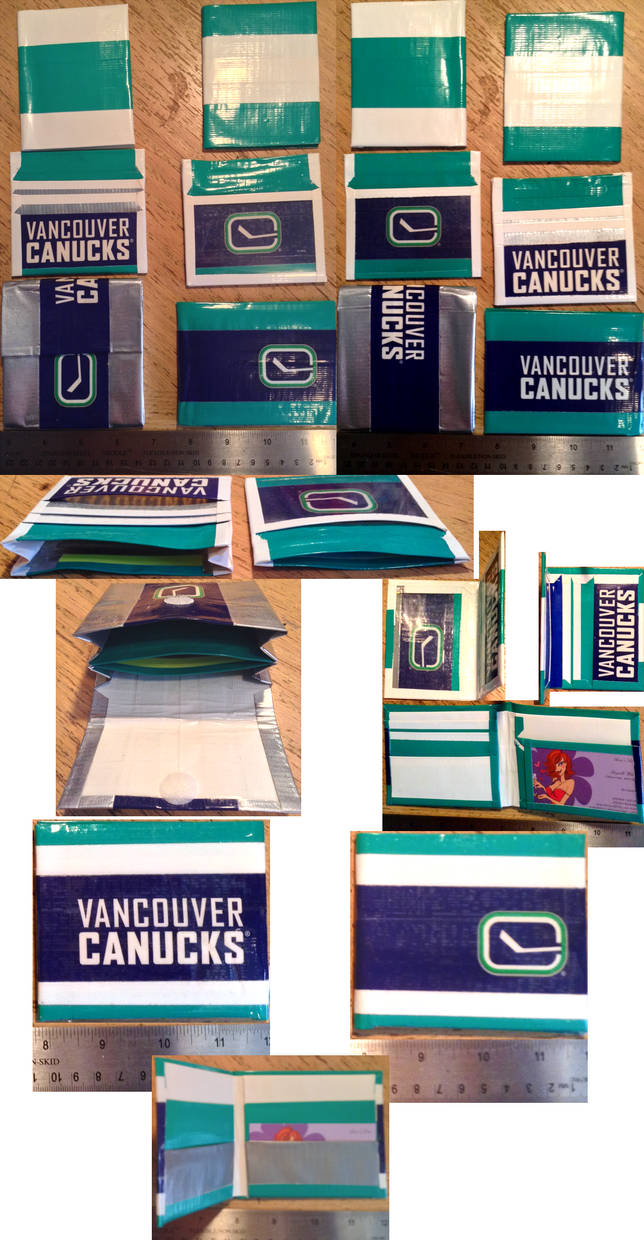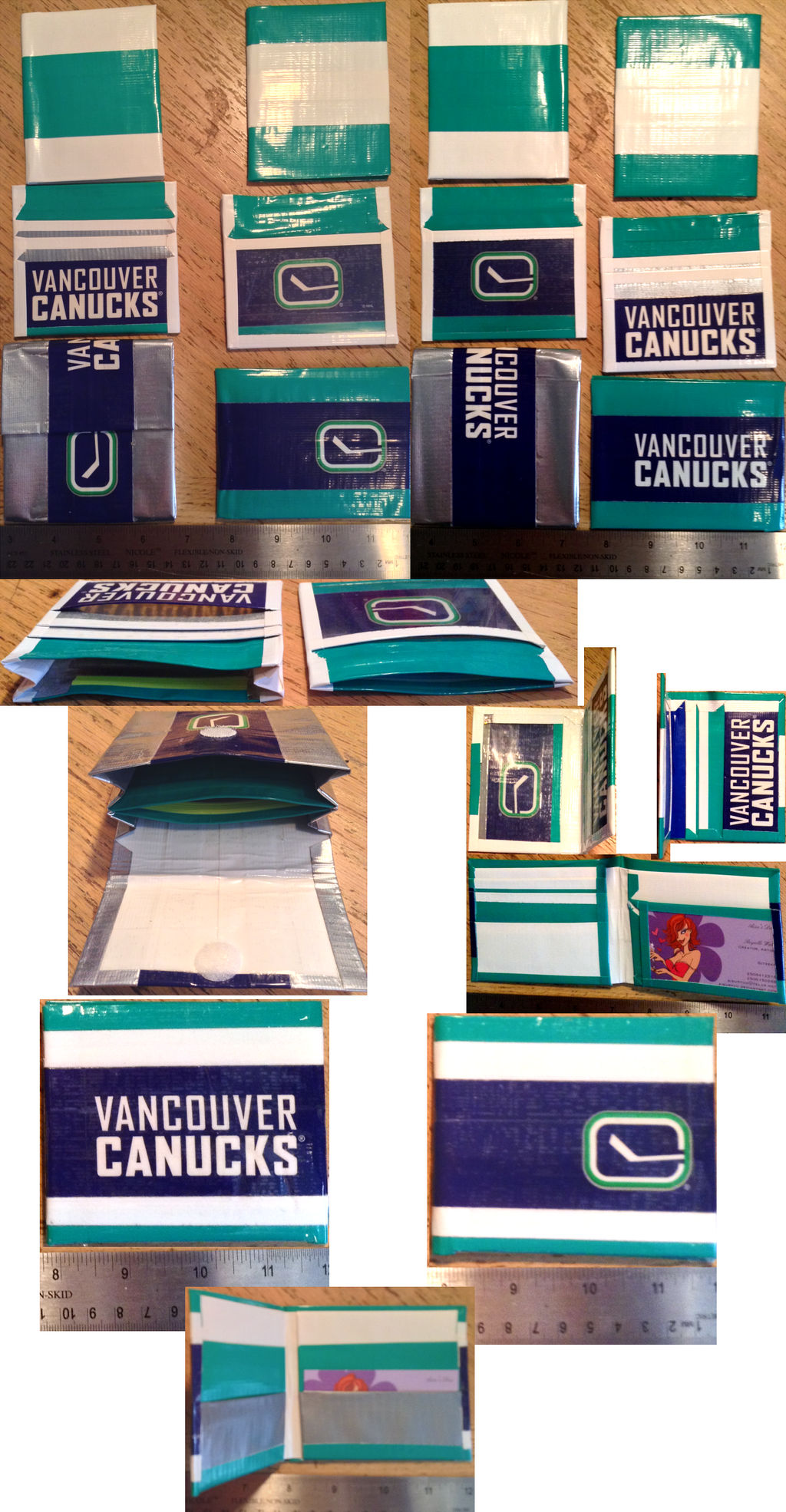 Watch
My favourite NHL team~
Unfortunately my favourite player was traded last year so I haven't really watched much this season |D;

Had fun with these. With the spacing between the team name and logo I have to get creative with how to not end up with fold over lines XD;
So the smallets and inside-out wallets just have the tape as a short pocket and decal behind the ID.
I made the white strip in the middle one first, but then figured I'd switch it up to have a green stripe in the middle to look like the away jerseys.

The chrome is clear taped and I usually use it for the billfold or coin pouch inside. If not then it's usually white.

I might have a couple other things I made in May... not sure. But I know I'll be making more Canucks things because it's a pretty popular in my area.