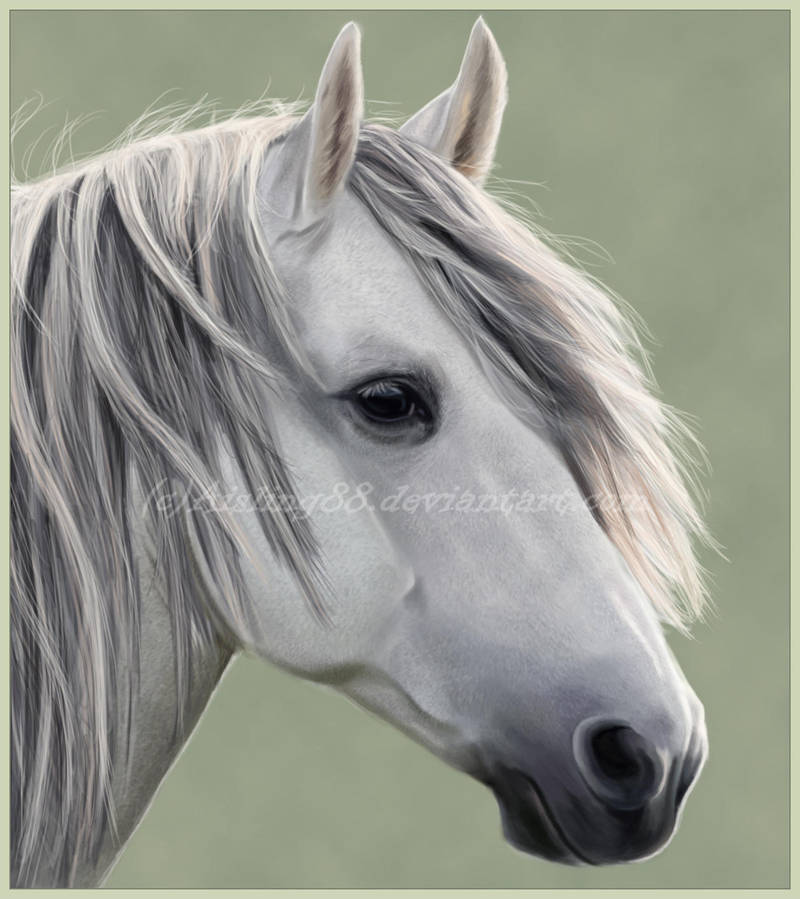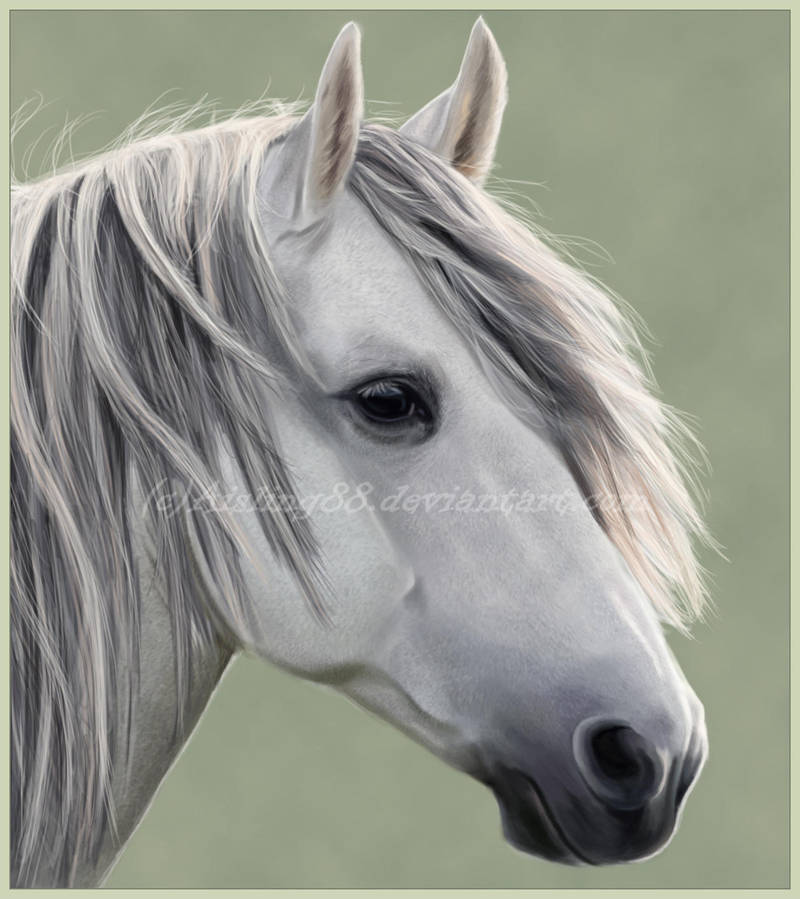 Watch
Another random horse done for the fun of it. I'm on a horse painting spree at the moment.

I orignially started with no specific horse breed in mind, but I think it looks like an Andalusian, or some other baroque breed.
This one is the most realistic horse I did so far, I think. I even tried to add a fur texture, and experimented with putting the main light source behind the horse for a change.
I'm not entirely satisfied with the mane, it looks too random, but fixing that would probably involve a complete repaint, and I'm not in the mood for this right now.
I worked on this whenever I had half an hour or so of time, so I can't really say how long it took me.

Has to be somewhere around 8 hours.