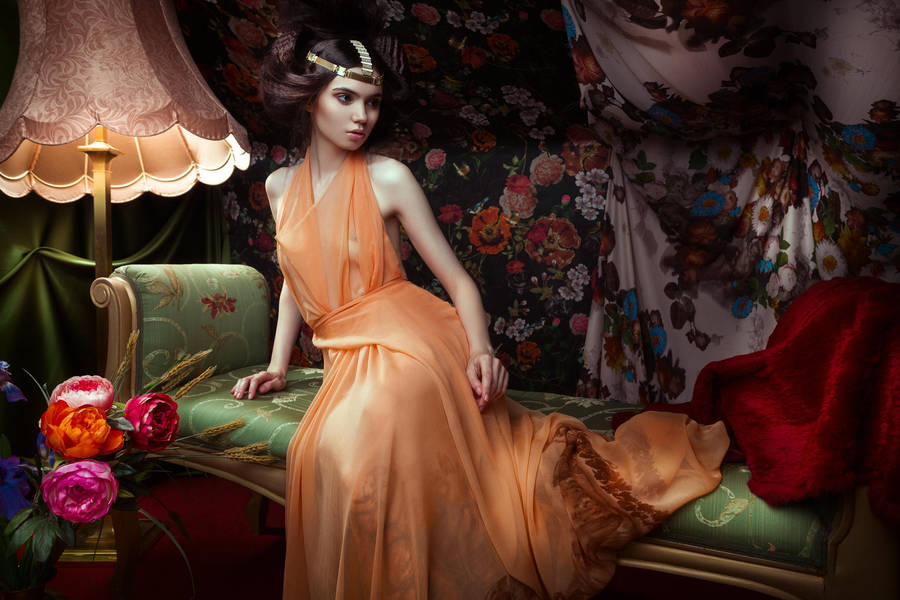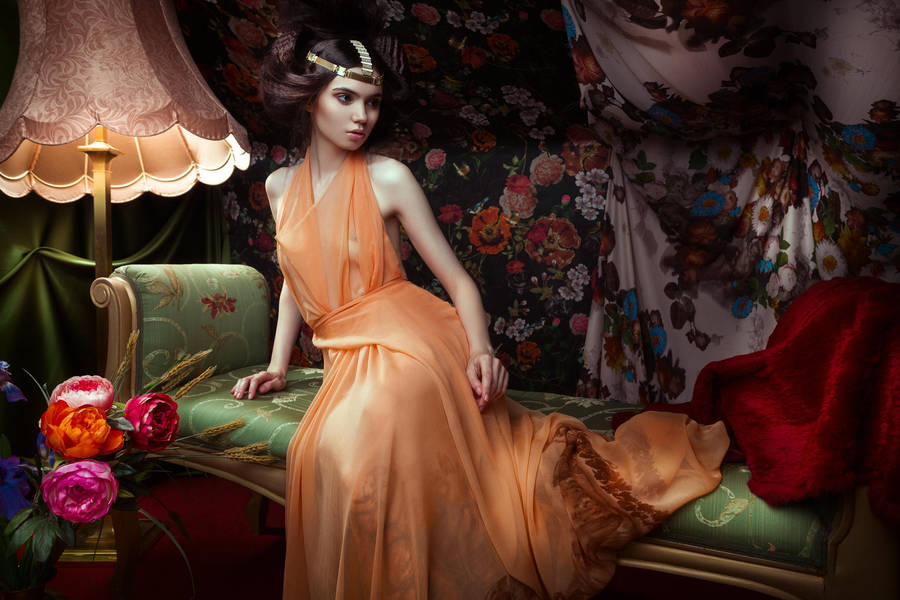 Watch
As far as the composition is concerned, the colors of the lam, the furniture and the curtains go well with the overall theme of the photograph, except for the maroon colored cloth and the flowers. They look a little out of place color-wise.

The expression, hair and the head gear of the model beautifully come together to give that Greek Goddess effect.

The clothing matches well with the posture and body language of the modal, but the lower half of the dress neither brings out lines of shape nor does it highlight any decorations on the dress in particular.

Overall, a good blend of emotion, attitude and style.
The Artist thought this was FAIR
4 out of 4 deviants thought this was fair.