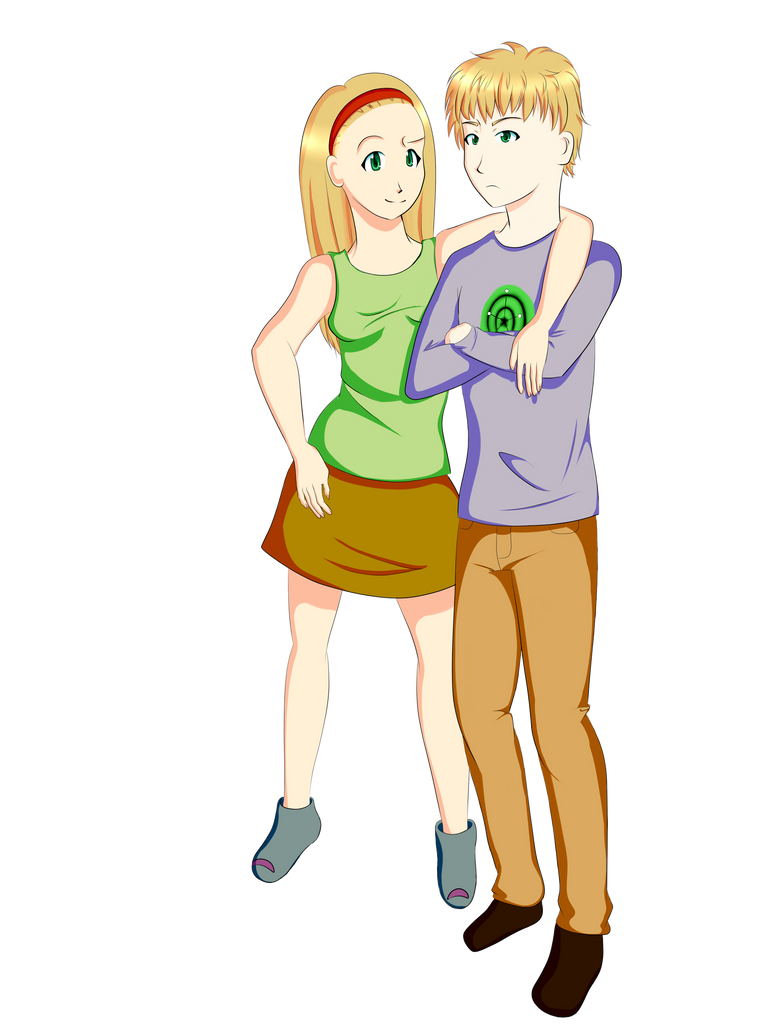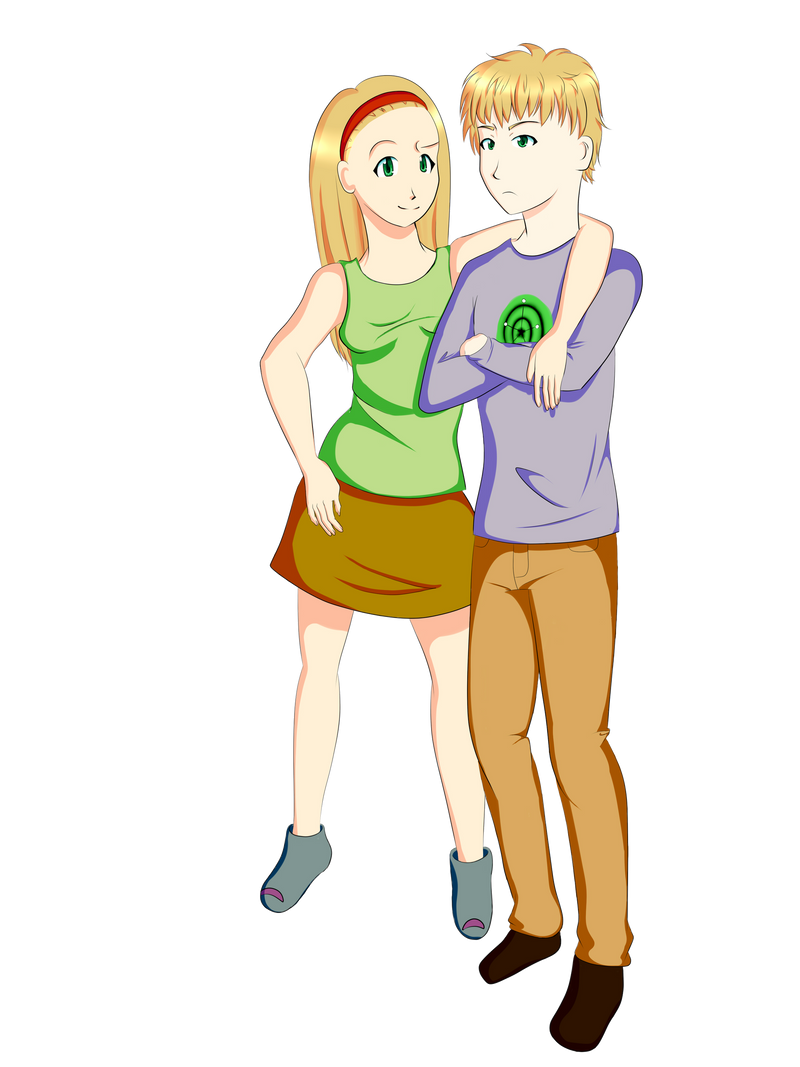 "What a beautiful background!"

Yaaay, OCs.

I wanted to do a little cell shading practice, since that's what I use when drawing in Flash. Oh, but this was done in SAI... still, it helped.

Their names are Alexandria and Langley, and as the title suggests they are twins. Why are their names known, but all of the other little digital drawings that I've done (besides fanart) don't have characters with names? That's a secret, for now...

Fun fact: Alexandria and Langely have the same hair color, it's because of the difference in skin tone that their hair doesn't appear to be the exactly the same color. Go color theory.

Alexandria turned out a little meaner/stuck up looking than I had intended her to...

References from posemaniacs.com used.