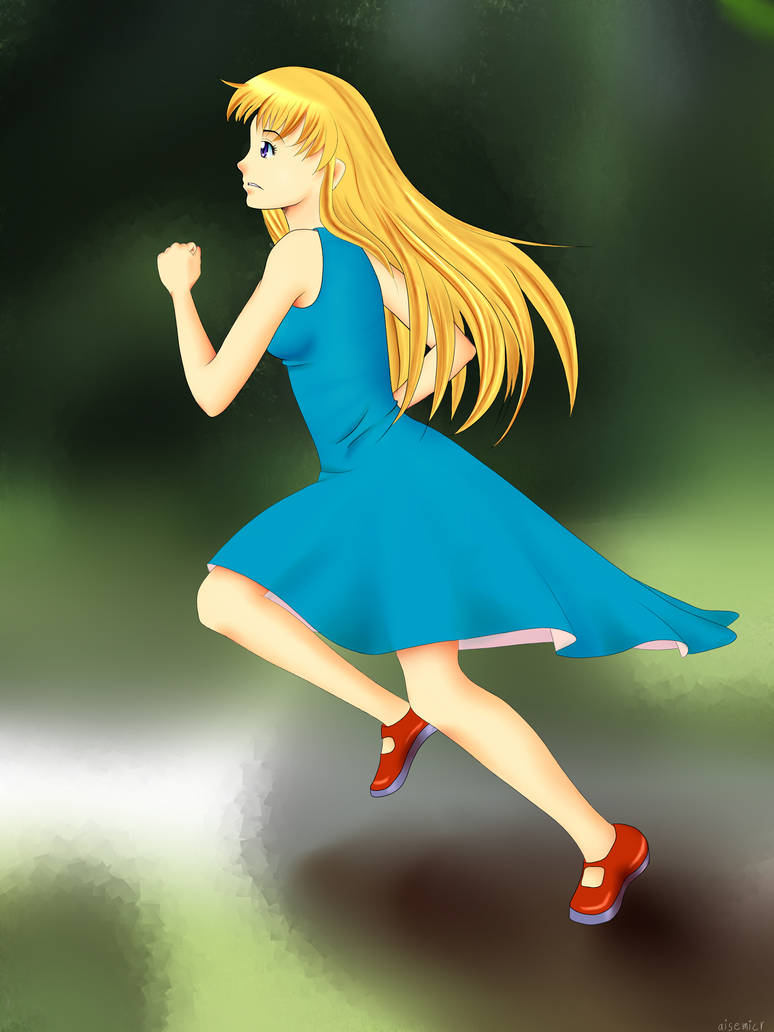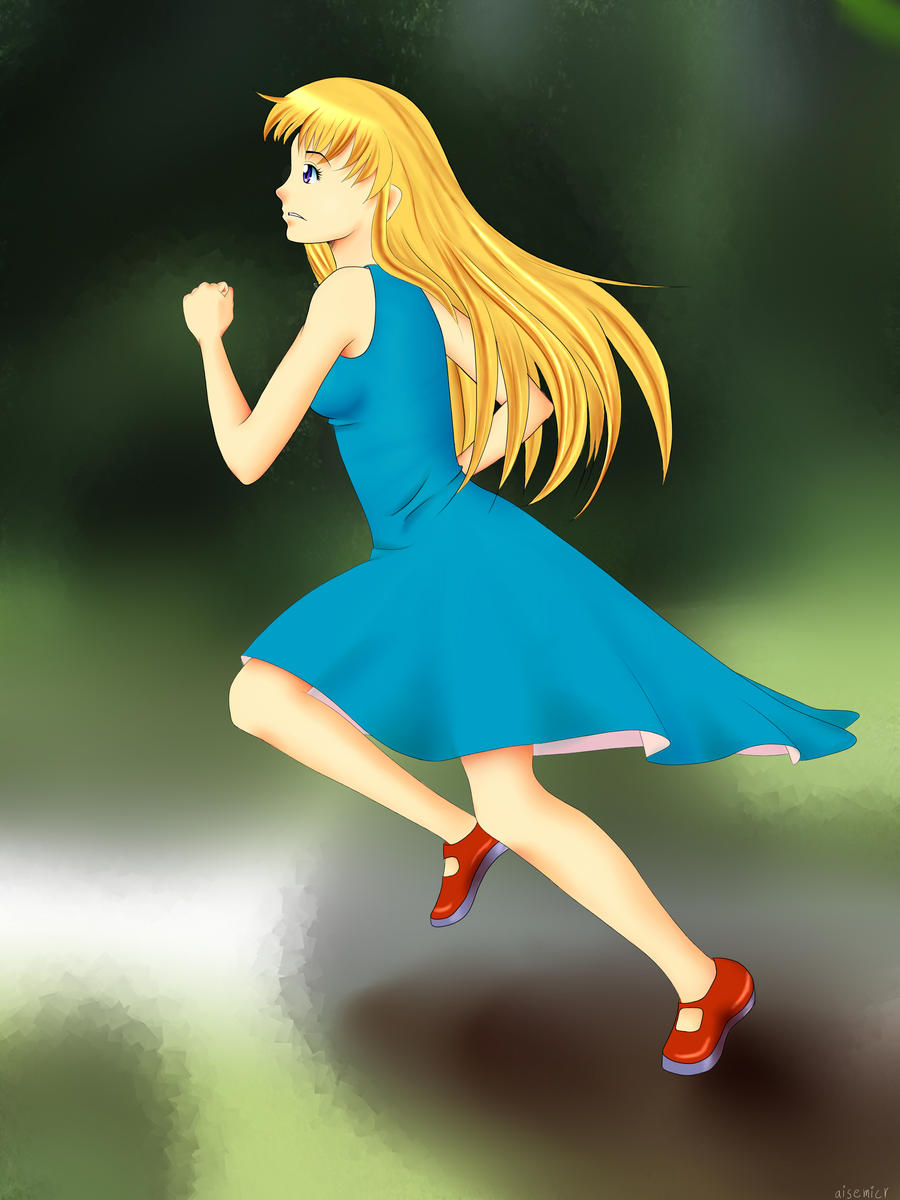 Watch
"She's constantly running, off into the distance..."

With this piece, I wanted to try showing movement through the pose, dress, and hair.

Started as a sketch on the computer Friday, and I just kept going with it. I'm fairly happy with it.

I'm pretty sure that this is my first digital work that didn't need any sketching on paper. Alright improvement!

I really wanted to do an angle that I normally don't use on this one, and honestly it was different but I feel a little more comfortable with side view than 3/4, partially because the pose was referenced.

The background is an edited version of a path at a park near my house.

(reference from PoseManiacs.com)

It reminds me of Alice in Wonderland. P:
Very well done. I think you captured the movement well.

Reply

Great job

Reply

I really like that you tried a profile, we both tried something new this week! I really like it! How do you do the hair? I can never CG hair and you have it down pretty good! Hey do you use the pen tool to do the lineart, or by hand? I find that I do it by hand because I love sensitive lines

. You can also feel the movement here and I like the color choice. Good job!
Reply