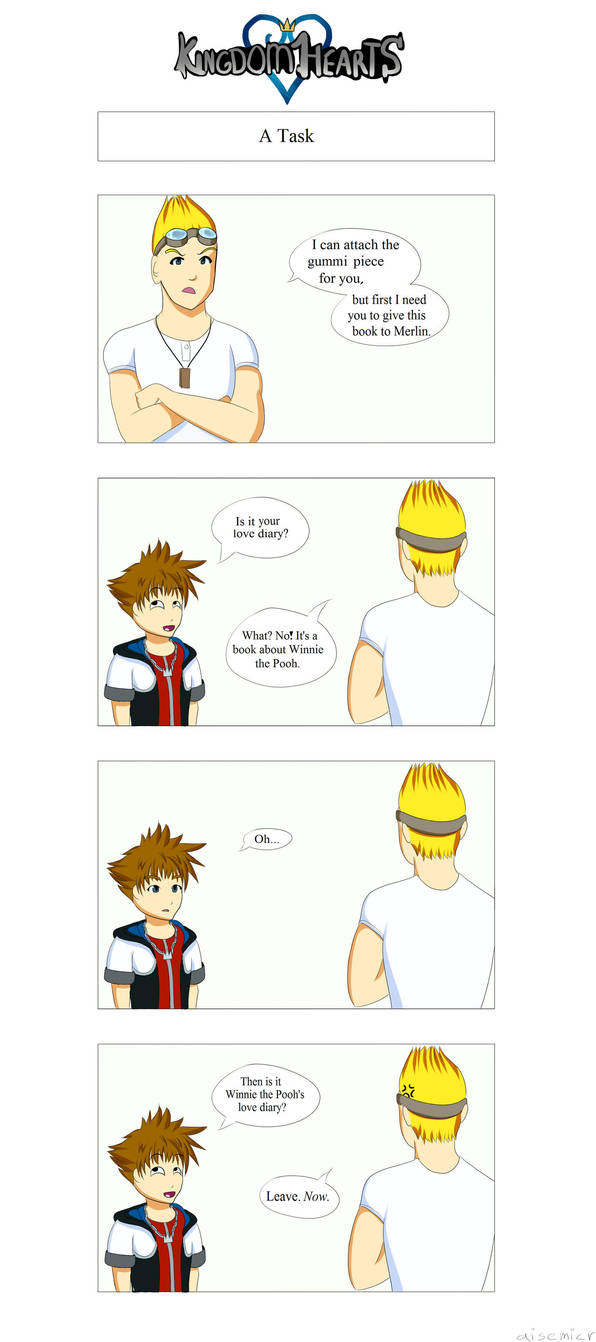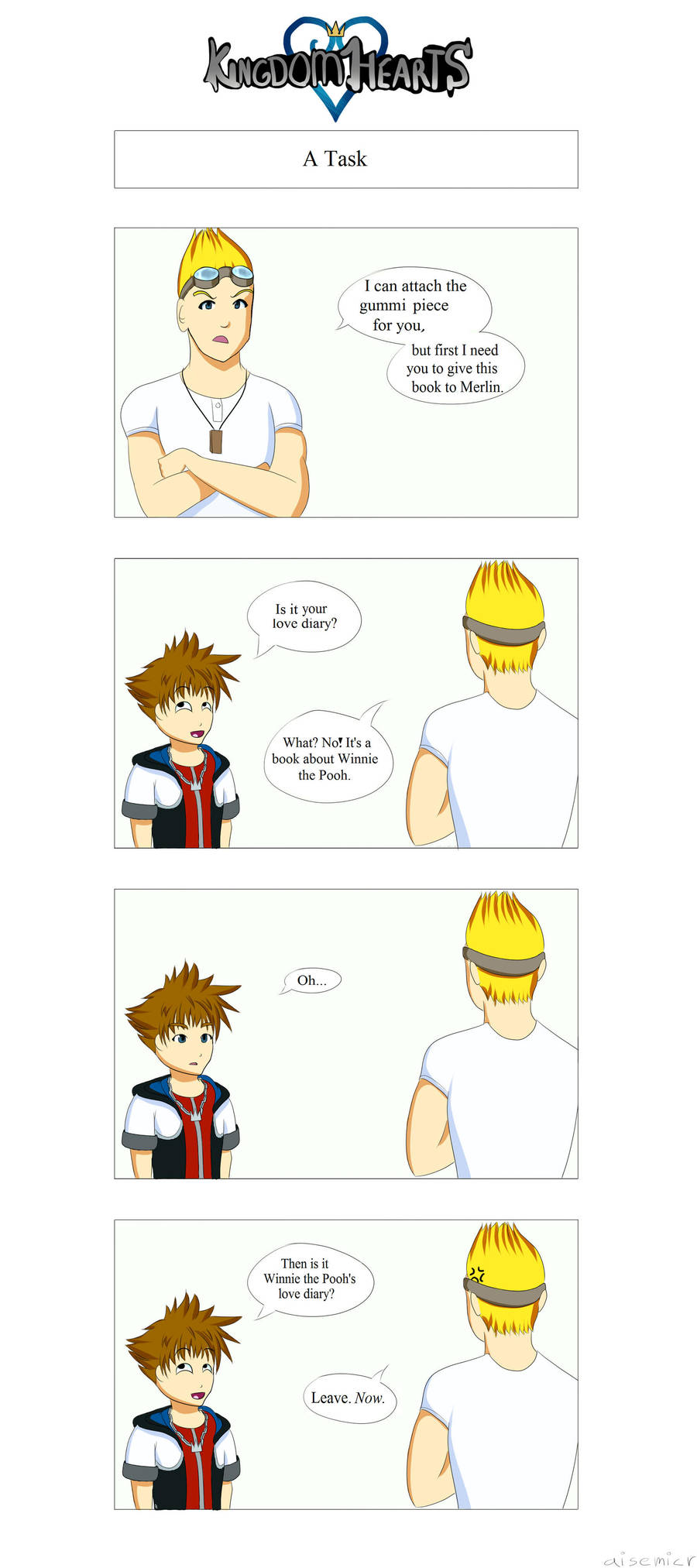 Watch
"
Really
?"
Just a little comic I threw together one morning.
I just got past that part in the game last night
Now I'm in Alantica.
I saw how in the manga Sora asks Cid if the old book is an exchange diary, and thus the idea for this was born!
I used "love diary" instead because "exchange diary" isn't as clear, and I saw "love diary" in another place. So I figured that it would work better
I didn't clean up all of the lines+colors because this is suppose to just be a sketchy thing anyways.

(c) Kingdom Hearts

Nice Job! (:
i just beat this game last week!
Reply

Really? Nice! What's your favorite world?

I'm in Halloween town right now, haven't been playing it much lately.
Reply

Im not even sure! Probably Never Land because you get to fly (:
I missed so much stuff, I have to go back and do it again. I'm replaying KH2 also and I just beat a boss, that took me forever the first time, in like two minutes!
Reply

the look on his face is awesome
Reply

Reply