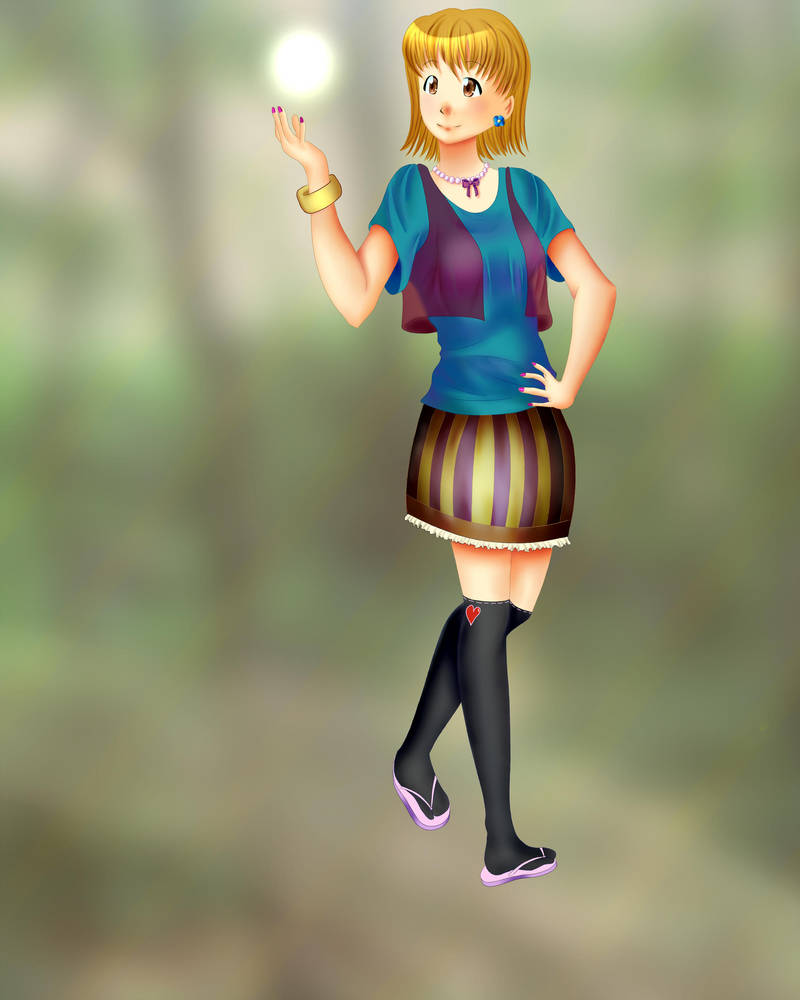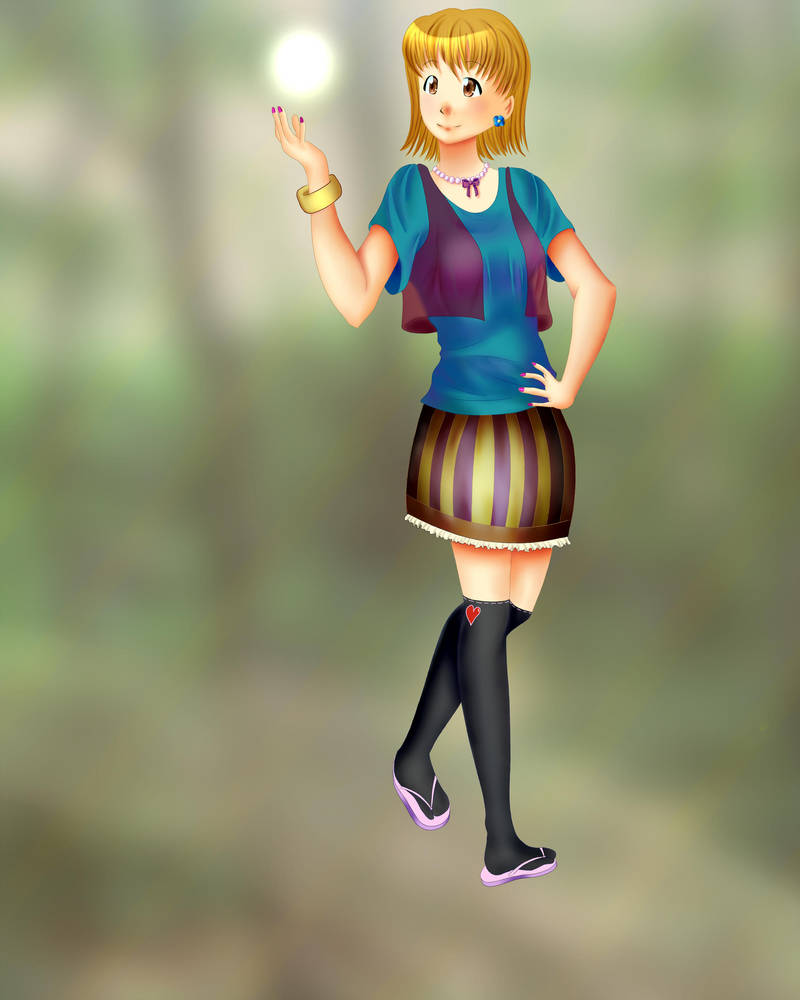 Watch
"Because clown skirts with socks+sandals are
always
in season."
Another fairly quick drawing... I do need to start focusing on long-term projects more.

This time, the main thing I was working on was making more complex clothing and making it more detailed. I need to work on wrinkles and how clothing drapes...
Awkward pose is awkward. ;--;
Background is blurred out version of some woods.
I referenced some parts from posemaniacs.com. I tried to reference the hands from my own (in pictures)... I apologize for them. xD

Nice, but I think her torso is a little long. But your coloring improves with every picture, I like the style that you're developing

Reply

Thanks for the anatomy CC, I don't want to be too dependent on things like Pose Maniacs for getting things to look right, and I'm trying to be mostly independent. And thank you, I'm liking the coloring, but as far as style the face turned out awkward here. xD But I'm not complaining...
Reply