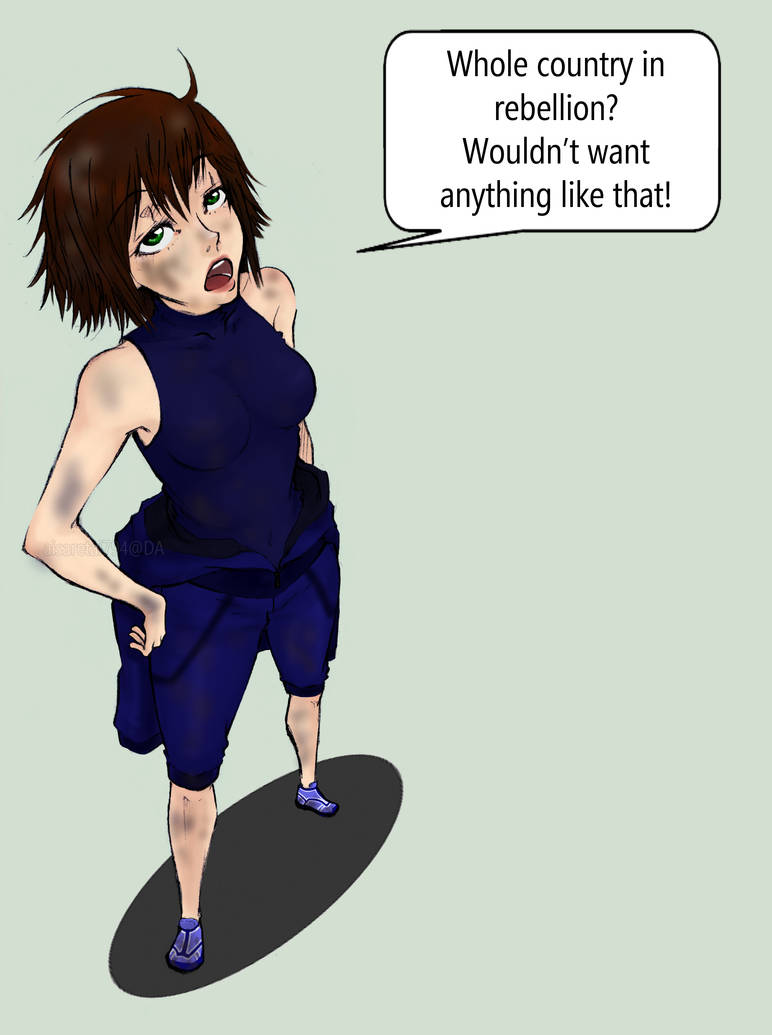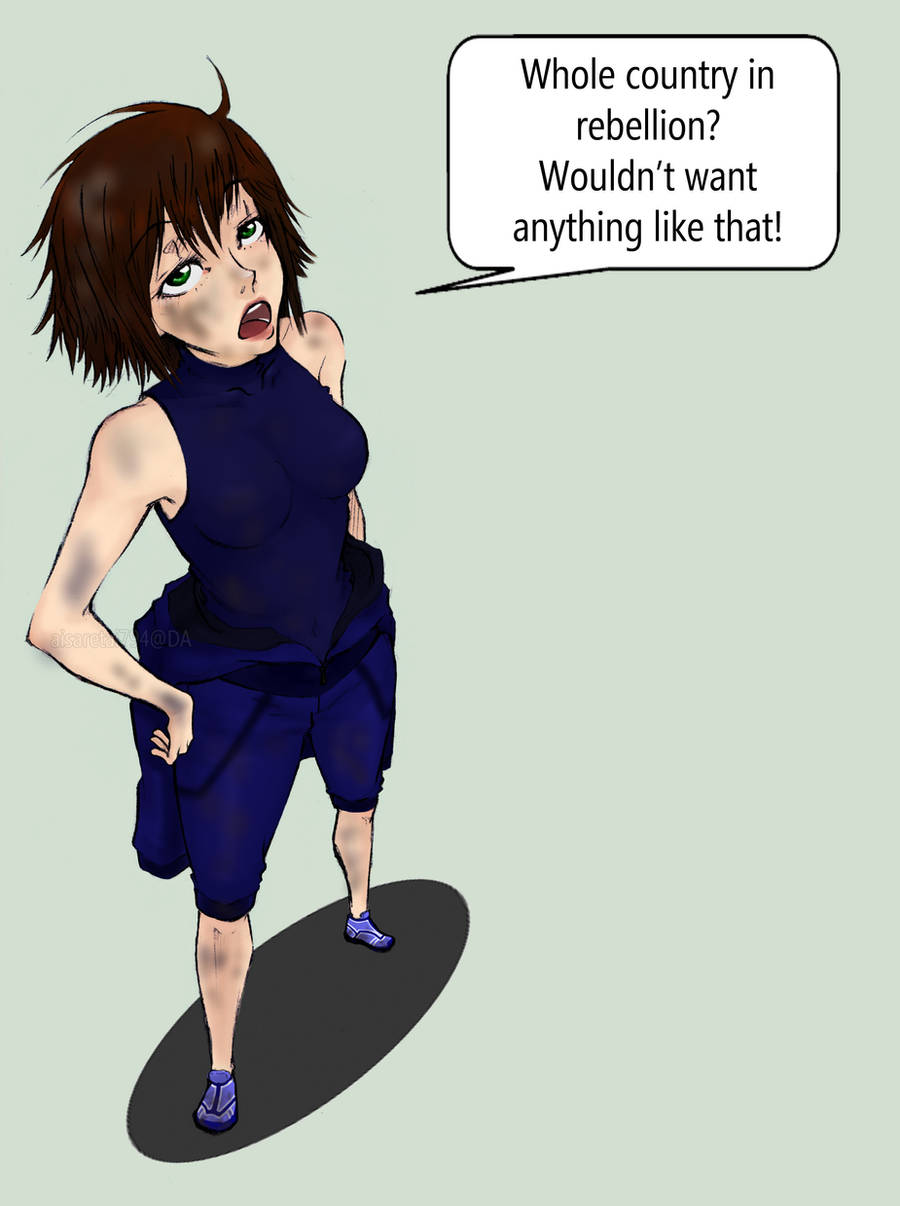 Watch
Next up: Johanna Mason!

I absolutely love her character. So BAMF and sarcastic and mean. XD This is one of my favorite quotes from Catching Fire. I laughed so much when I read it. I've been planning to draw it for a while now so I'm happy I finally got to do it.

Didn't really use a reference so I can see a lot of mistakes, but that's my fault for not looking at references orz.
While I was drawing this, I made sure to make her chest noticeable, thinking, if she kept on stripping, she
must
have assets worth looking at, right?

Any requests on which scene/character to do next? I'm thinking of Rue right now...
Johanna Mason © Suzanne Collins
Fan art © me