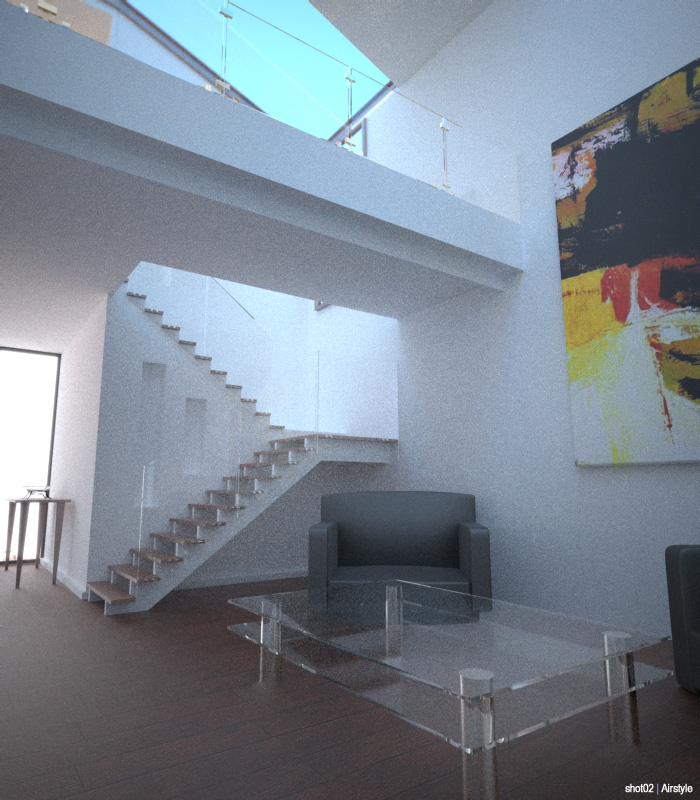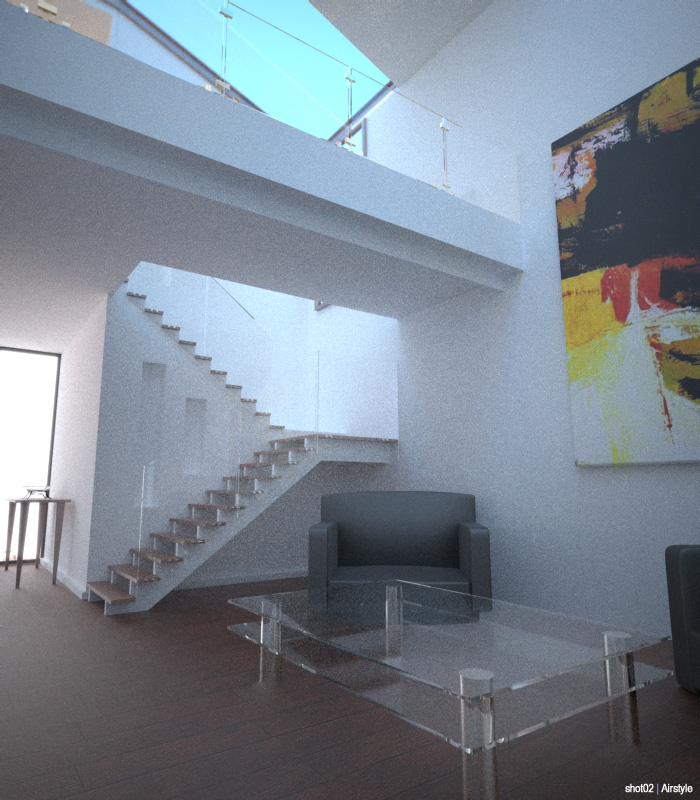 Watch
Heres a Lounge shot from when you enter the townhouse. This is what you see when you walk through the front door.

This one was still going at 7 hours (which is when my dad came into my room angrily and told me to turn the darned thing off as it was making too much noise!), so please be kind about the graininess - I dont always have 24+ hours to render things!

Anyway, as i get more free time I'll render out more parts of the townhouse!

Kindly, Greg.