Journal Entry:
Thu Jan 7, 2010, 2:34 PM
FaceBook
|
twitter
|
Tumblr
|
Formspring.me

Wow it's soo nasty looking outside it's horrible,no clouds,no blue sky just plain grey sky it's freezing,and there's dew and mist in the wind it's not a good day to go anything so im stuck watching the id channel and eating lots of soup oh yeah im still sick to say the least it suck i haven't done my hair today or anything still in my p.j's i think il take a hot hot bath idk im just not up to anything il do some more editing and post things for you guys if you want me to i mean oh and il go live to chat with you guys on Stickam
stickam.com/airicalush_
or you can chat with me on msn doesnt matter to me i have nothing else to do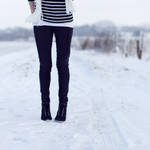 such a stunning cold image.


Listening to: a woman like me
Watching: atonement
Eating: soup
Drinking: tea

Watch

Daww don't worry there just seasonal blues.
Reply

Ya i hope so

Reply

well actually its usually called Artist depression, where we go through a faze of depression and we feel like our work is crap. When really its just saying that to ourselves. It doesn't help that sometimes we get physically ill in the process making it harder to cope with.

I know how you feel, I have a shitty cold, and had really bad reactions to a flu shot I just recently got.
Reply