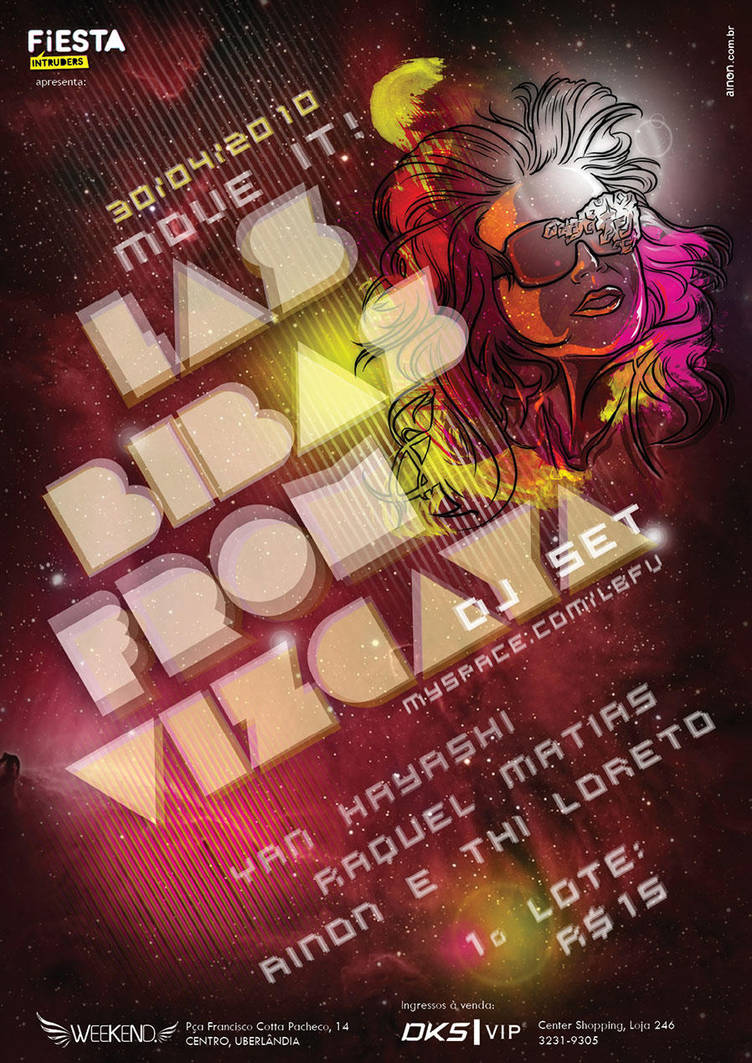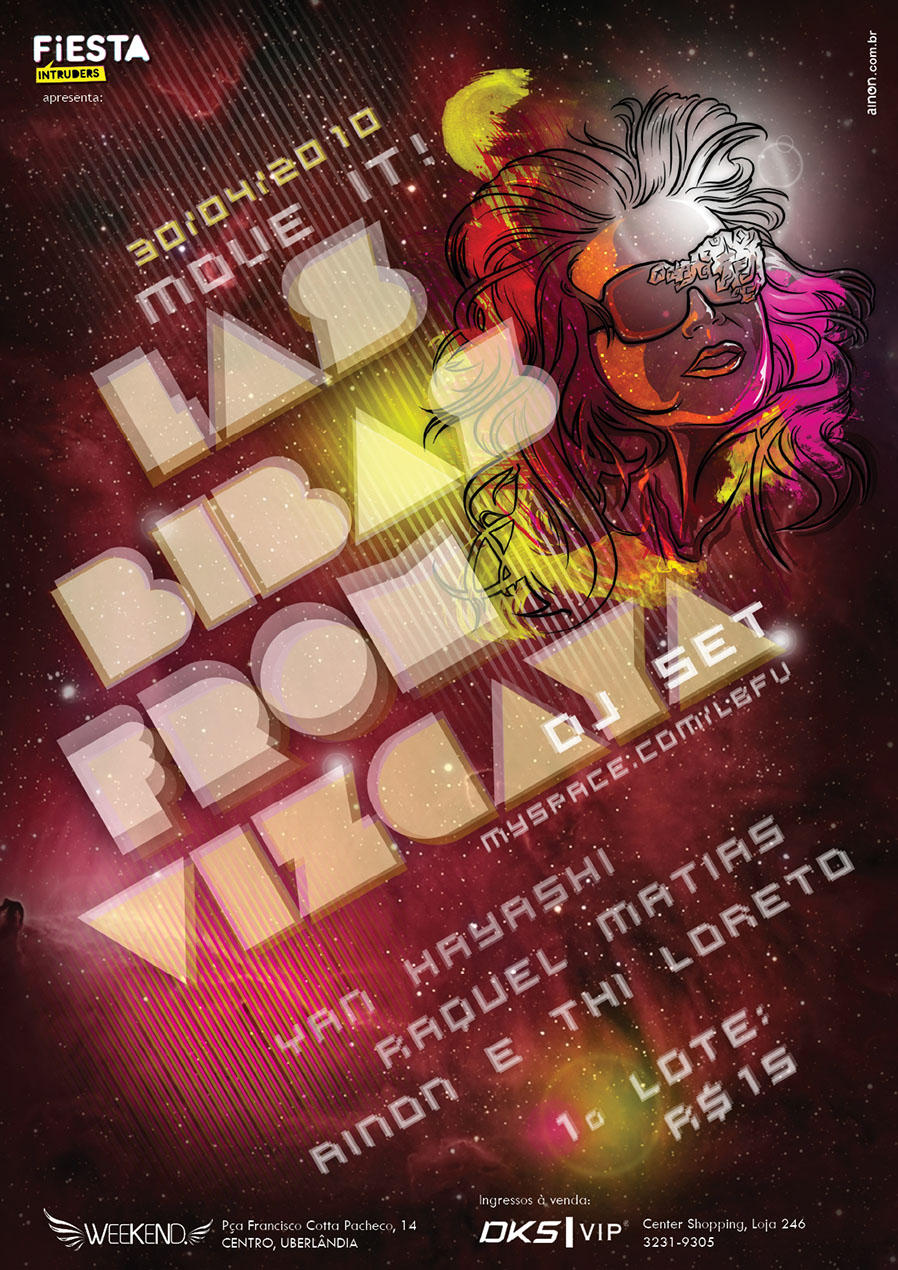 Watch
cartaz feito para festa Move it! com DJ Set de Las Bibas from Vizcaya.




------------------------
Poster done to "Move It!" party with "Las Bibas from Vizcaya" DJ set.

Reply

so amazing!! i love the colors and the overall design! very modern, very retro/techno...it's gorgeous.



and i noticed the sunglasses on the girl, and i just have to ask...are the sunglasses inspired by lady gaga's on the the fame cover??

Reply