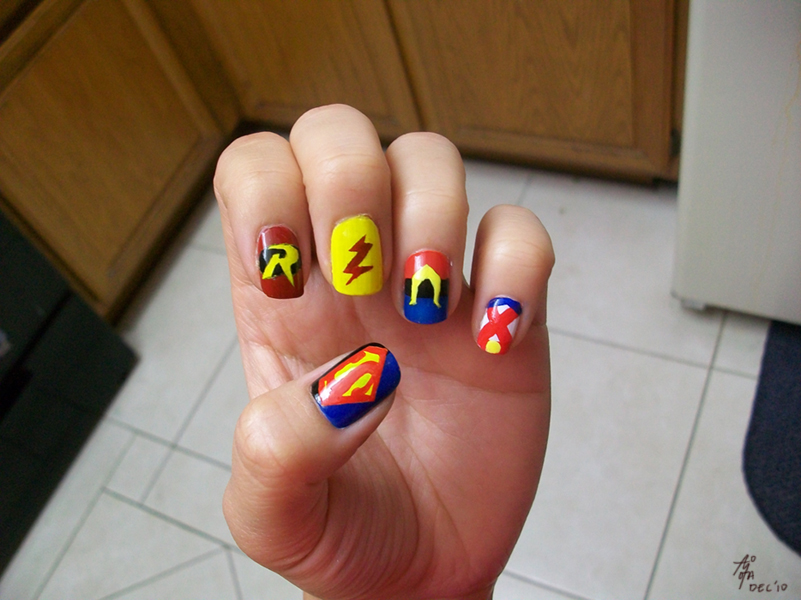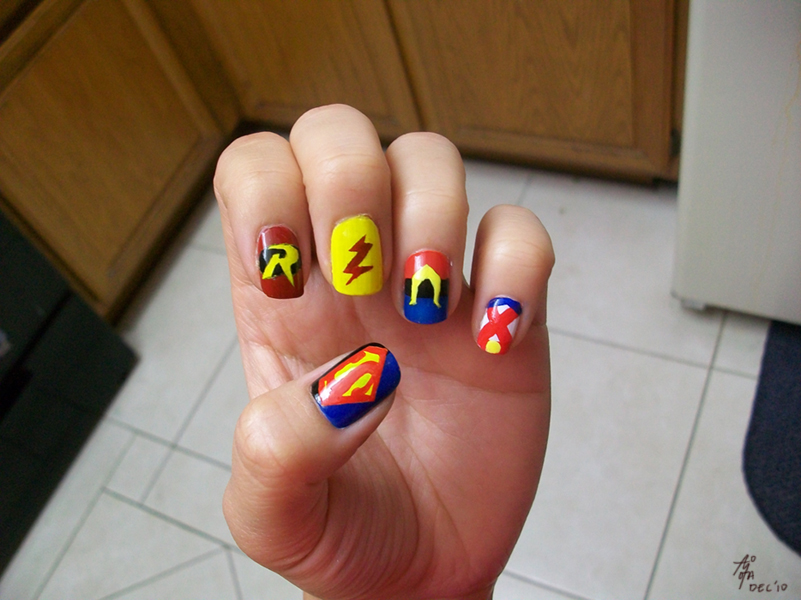 Watch
I was gonna clip my nails, but decided to paint them instead.
I originally wanted to do the Young Justice comic version of Superboy, Robin, and Impulse, but because there's two extra fingers, I decided to do the cartoon version after I finished with the first three fingers. I'm missing a white circle behind Kid Flash's bolt, though. And it's not really his bolt; I used the Impulse action figure's base as a reference, but cartoon Kid Flash only has two zig-zags. Whatever though.
Well, this was time consuming, and I could only finish one hand... I don't know if I want to do this again, haha
Plus, with me, the top tends to get scratched easily. Won't last very long.
It's acrylic paint, btw.