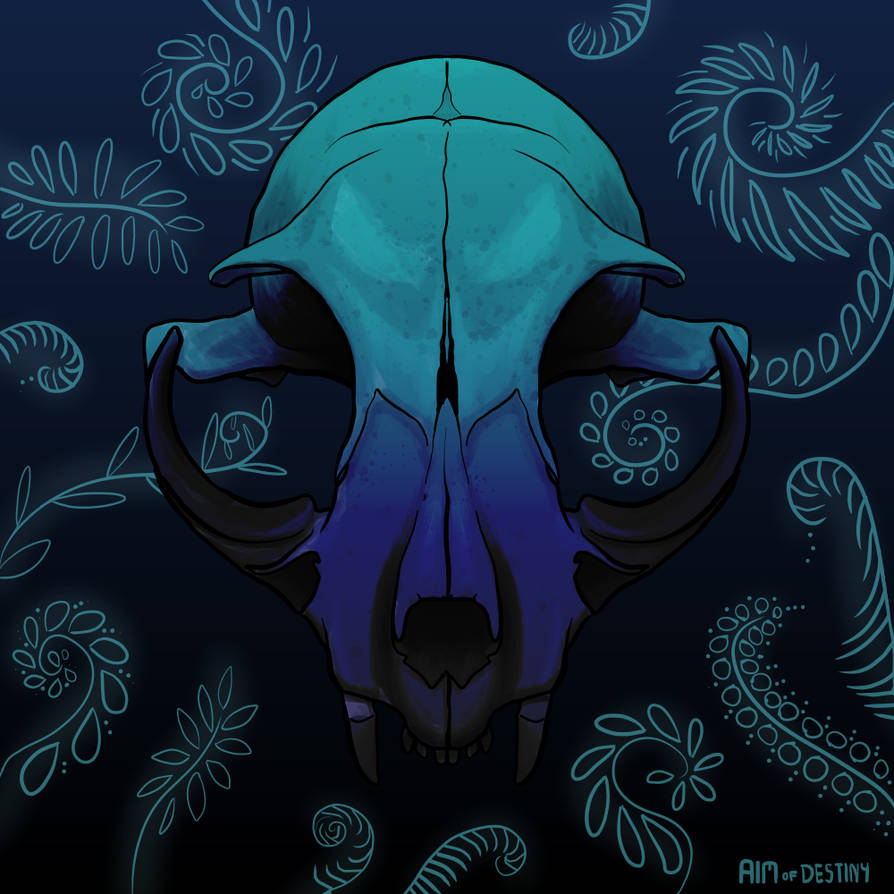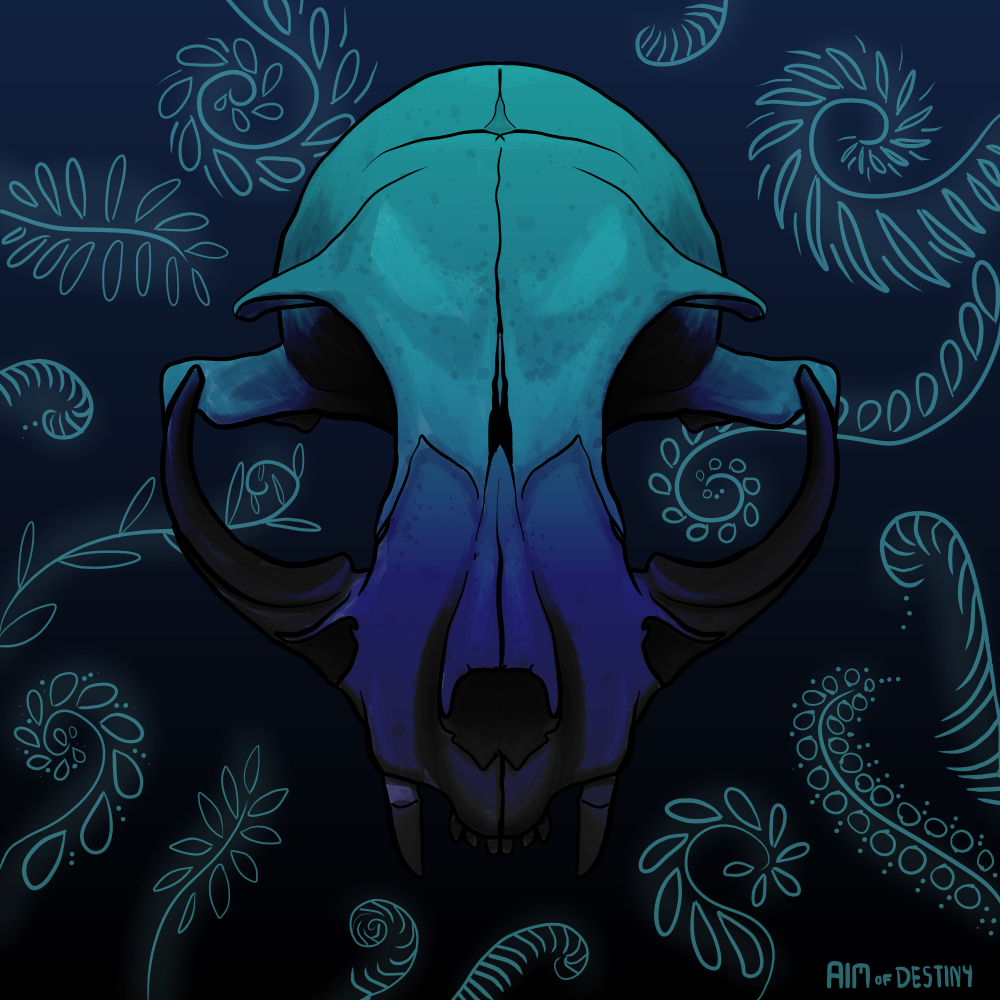 Watch
Cat skull study with gradients.

The way you've incorporated both the lighting and the colour gradients together is super neat, it gives off a kind of eerie effect!
Reply

I love cat's skulls! They're so tiny and the snout is so short. It makes the skull so much more "compact", so to speak, so it creates a totally different look.

The athmosphere in this one is so much more darker than in the other pieces: it is also a bit darker at the background. It seems so much more menacing! I love to think that each skull has a different story behind them.

I really like the round bones around the eye sockets. It's a wonderfully crafted piece!

I really like the swirly ferns and plants in this one!
Reply

I wanted to draw this one because the shape was just so good. Those giant eye sockets, the almost diamond shape of the whole skull, the way the negative space intrudes into this solid thing because the eye socket isn't 100% fused closed like it is in humans... it's just a very appealing shape, to me.
I'm glad you like it!

I actually use a variant of this as my phone background and lock screen right now.
The swirly ferns... I felt like the negative space inside the eye sockets needed something, and that's what I came up with. Worked out okay, I guess.

Reply

It is an appealing form indeed! Cat skulls are just too cool and make beautiful art.

Sounds nice!

It's always lovely to be able to make your own custom phone backgrounds and lock screens. I used to have the demon dog skull and the dragon skull as my phone's background and lock screen.

The swirlies certainly did what they needed to!

Reply

Reply

Reply

Sehr stylisch :3

(Außerdem bringt mich das auf komische Gedanken bezüglich einer niedlichen Katzen-Monster-Idee...)
Reply

Die Farben treffen voll meine "Mag-ich"-Zone

Und das würde sich bestimmt auch gut auf nem Notizbuch-Cover oder nem Beutel oder so machen!
Reply

Das freut mich!

Tja, irgendwann werde ich mich wohl doch noch mal mit Redbubble und Konsorten auseinandersetzen müssen...

Reply