The knight serves you

I want for starters thank Coraleana for helping me making this contest possible.

And now I AilwynRaydom am now hosting a contest for my and hopefully your enjoyment. Your character will be one of the main characters in the artwork you will compete with

Explanation of the theme:
In this picture you have to include my character Ailwyn Moonlight. She is a knight who fight for that's good and right. Now she is looking for a new kingdom to serve. Can your kingdom might be the one? Examples and ideas you can draw Ailwyn and your character: 2 knights in training, Ailwyn being welcomed by the Queen or King, even a battle of some sort is fine. Like the classic fight a monster

All ideas are welcome related to theme.

Rules
No Gore or to bloody scenes that need to be censured, we want all people to be able to see your contest entry. Keep it pg 13

No fetish art, I personally are not into those things and I don't want to give the people the idea I am. So please respect my wishes.
No love scenes, No couple art. The characters are not here to find love interest. Keep it pg 13

No recolor/stealing drawings from others.

Collabs are welcome, if they both agree on it.

No fanficitons sorry

Your more than welcome to make a small comic!

Just fan characters, I like Sonic and Shadow and more, but I am more interested of your fan character and how they interact with my character.

Your more than welcome to make multiply entries

If your character dont have any relations to knights or kings or any of this topic its fine. Oc character's design dont need to be canon for this theme. Your character can cosplay to be a Knight or Queen or any medival flare of choice. Plus its fun to always design an outfit for some special event.

The contest Ends
- The contest will end the 31of December 2019 so you got plenty of time ~
Prizes
-All entries will automatically get a free headshot lineart of their choice, as a thank you for joining this contest-
- 1 st Place - 6000 points + full colored digital drawing with 2 characters full body with background
- 2 st Place - 2000 points + full colored digital drawing with 1 character halfbody no background
- 3 st Place - 400 points + flat colored digital drawing with 1 character halfbody no background
Examples of art of mine :


Judge
- I AilwynRaydom will be the judge of the artwork.

Spread the word
If you can't join for whatever reason this contest I would greatly appreciate if you could spread the word. It would be so fun if this contest would get as many entries as possible. I need at least 5-10 to join.

If you decide to join make sure to send your entry to this journal or send a note. I once again hope this contest will be a hit and you will enjoy it. :3
Entries:

by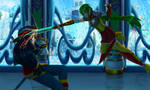 thank you gift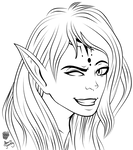 by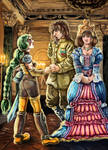 thank you gift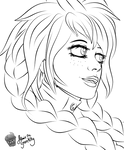 by

thank you gift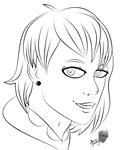 by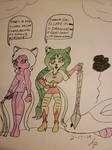 thank you gift