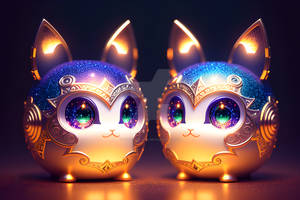 Golden Level
Get more content when you subscribe! Gain full access to all subscription works across all galleries. Help support the creation of more content like this!
---

Description

FULL VIEW PLEASE!

I know, celebrity paintings are so boring, but I saw this and thought: Hey! Green! I need practice with that!... Well. I got practice. Plenty. Infact, it frustrated me to no end but I learned alot; such as, how few colours I had to use to get incredible definition and how to blend green into skin tones. This was a weekend project and I found myself burning the midnight oil last night (Saturday) and tonight (Sunday) working on it.
Mainly, I did a portrait because I've been working tediously on two pieces which include landscapes and people, and they're extremely difficult for me to do, as well as frustrating. Portraits I've always found more enjoyment in, and doing a celebrity was quick and painless, considering I didn't feel like playing around with a sketch of my own of a person.
Lost count of the hours, but I used openCanvas3, Painter 9, and Photoshop 7. I painted the skin in OpenCanvas, refined and blended it as well as did the hair and background in Painter (I love Painter 9), and then just polished it up with a border and all in Photoshop. I don't know how often I found myself painting in OpenCanvas, saving, swapping it over to Painter, doing some refining, saving, swapping over to opencanvas, painting a bit, swapping over to painter, seeing something I could fix easier in opencanvas, swapping, fixing it, seeing something I could fix in Photoshop easiest, swapping.... for about 4 hours all I did was refine the stupid thing and program swap.

I'm actually exceptionally happy with the turnout, considering I struggled with my Wacom tablet through the whole thing. I must have re-installed the drivers 4 times, restarted my computer 9, and beat my head on my desk in frustration 20. But it was worth it.

dedicated to my muse, I s'pose.

EDIT: Reference:
[link]
Image size
778x1000px 340.72 KB