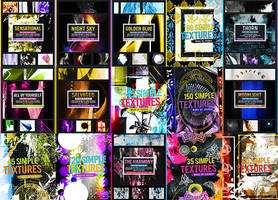 All Premium Content
Buy this to gain an ALL-TIME (not monthly) access to all premium resources packs I create (through Google Drive). As a subscriber you can also suggest what kind of resources you would like me to upload. Once you purchase, DM me for further info. NOTE: Reuploading and sharing premium content with others is strictly prohibited!
---

Description
Download, please...

~Another pack with 8 brushes inside...enjoy these as well...

Stock rules:
1. If you use any of my stock please credit me and link back to my account...
2.Send me a link to your work,I would really like to see what you did with my stuff...
3.If you like my work or use my stock fave it!(I'd appreciate that)...
4.You can use my stock for prints...
5.For commercial use contact me please before using...
6.Do not claim my stock as your own and do not redistribute my stock in any form without my permission...
7.My stock can be used only on DA...to use my stock outside of DA please ask me first...
8.Have fun and be creative!
~visit my

here
& my Prints here
[link]
~