Name: Aileen Corcoran.
Residence: Cork, Ireland

Birthday: 7 November.
I have Dyspraxia/DCD, relationship OCD (rOCD) and Dyscalculia. I want to write but have no confidence in doing so. I love reading, drawing, dogs and animated films.
Favourite things: See below.
if you have rOCD, or are with someone who suffers from it, use this stamp on your profile.

use this ribbon if you know or love someone on the Autism spectrum, if you are yourself or support those who have it regardless.
:thumb460589648: use this ribbon on your profile if you have a learning difficulty such as Dyspraxia, Dsylexia and/or Dyscalculia, or if you know someone with these disorders.
Favourite Films/TV shows:




















:thumb470543551: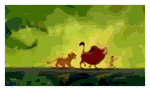 Favourite Books/Writers:














Other favourite shit:





















:thumb423470183:





Stamps that describe me:






:thumb622750800:
:thumb505422012:

:thumb566319029: :thumb567662898:




:thumb123921339:



:thumb121008446:


:thumb619677806:
Beliefs and Values:






:thumb208156167:

Randomness:




:thumb91330606:

Favourite Visual Artist
the animators of my favourite films
Favourite Movies
TLK, HTTYD trilogy, Babe, Forrest Gump, Beauty and the Beast, Fantastic Mr Fox, Lady and the Tramp, Isle of Dogs, 101 Dalmatians, The Plague Dogs, Paddington 2etc., etc.,
Favourite TV Shows
Friends, Teen Wolf, Bondi Vet, Riders/Defenders of Berk
Favourite Bands / Musical Artists
Ed Sheeran, John Powell, Hans Zimmer, Queen, The Killers etc
Favourite Books
TFiOS, Harry Potter, A Friend Like Henry, Scott Pilgrim, The Catcher in the Rye, The Curious Incident of the Dog in the Nighttime, Perks of Being a Wallflower, Marley & Me, Watership Down, Angela's Ashes, etc., etc., etc.,
Favourite Writers
Too many to count
Favourite Games
Okami, The Sims, Nintendogs, The Last Guardian.
Favourite Gaming Platform
Playstation, laptop, 2DS, Wii, PC.
Tools of the Trade
pencil, paper, my brain, a keyboard, Wacom Intuous Small, my right hand.
Other Interests
Reading, drawing, True Crime, playing Sims/Okami/TLG, watching animated movies, YouTube, Dogs, animation, food and Barry's Tea.