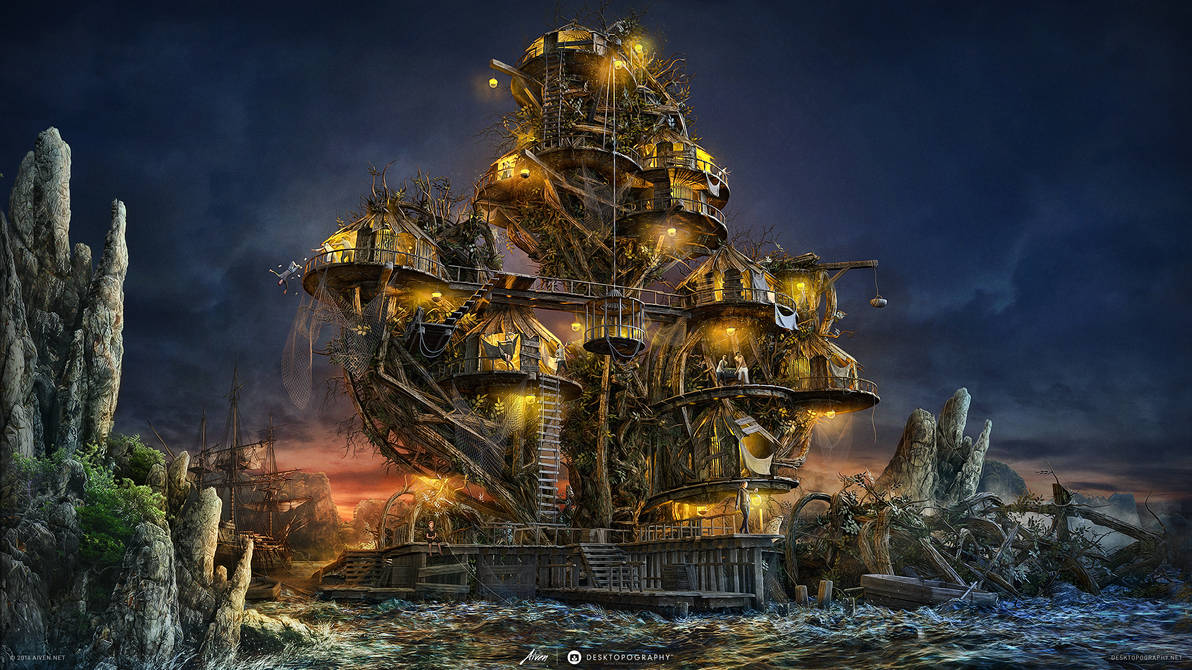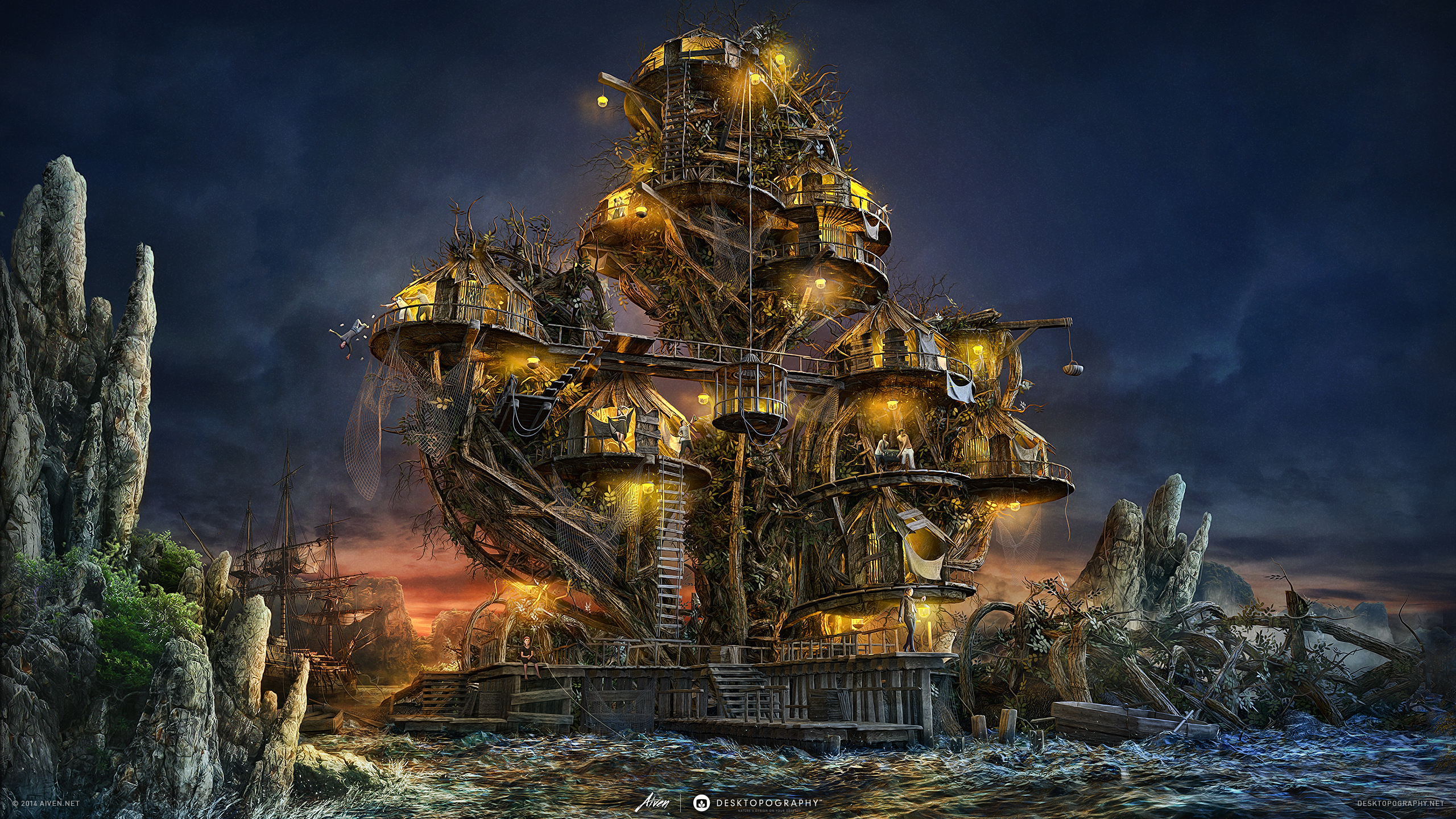 Watch
Cinema4D & Photoshop
All people are my own photos.
The guy thrown by the balcony is me. No one was hurt.

Thanks for watching! Follow for more.
Some rocks & the boat on the sides comes from stocks bought on Dreamstime.com
Download the wallpapers on Desktopography:
desktopography.net/exhibition/…
Daily Deviation
Given 2016-01-01
This artist is a master at combining multiple media to one coherent art piece and doesn't shy away from difficult, original concepts.
Pirates Tree Island
by
aiiven
(
Featured by ErikShoemaker
)