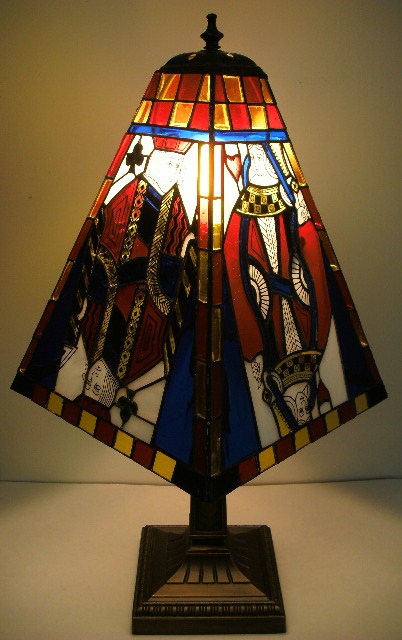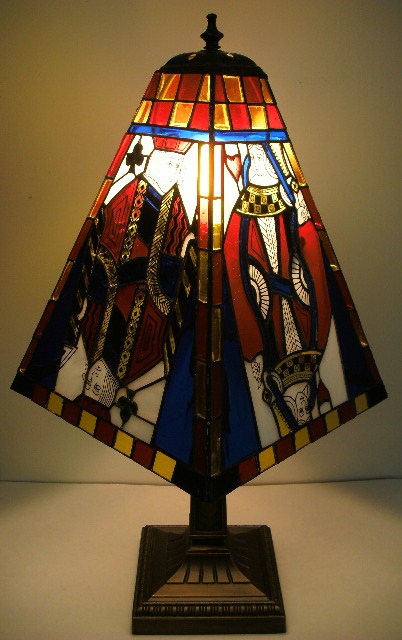 Watch
Two sides of my four-sided panel lamp dubbed "The Royal Flush." My inspiration was (a-dur) from the standard deck of cards, of which I hadn't seem rendered in glass before, so I got excited.

The Queen of Hearts and the Jack of Clubs. Stained and painted glass.

*edit* New photo!! Much better than the original...against the white background the glass is much louder....I love having means to photograph a little better.