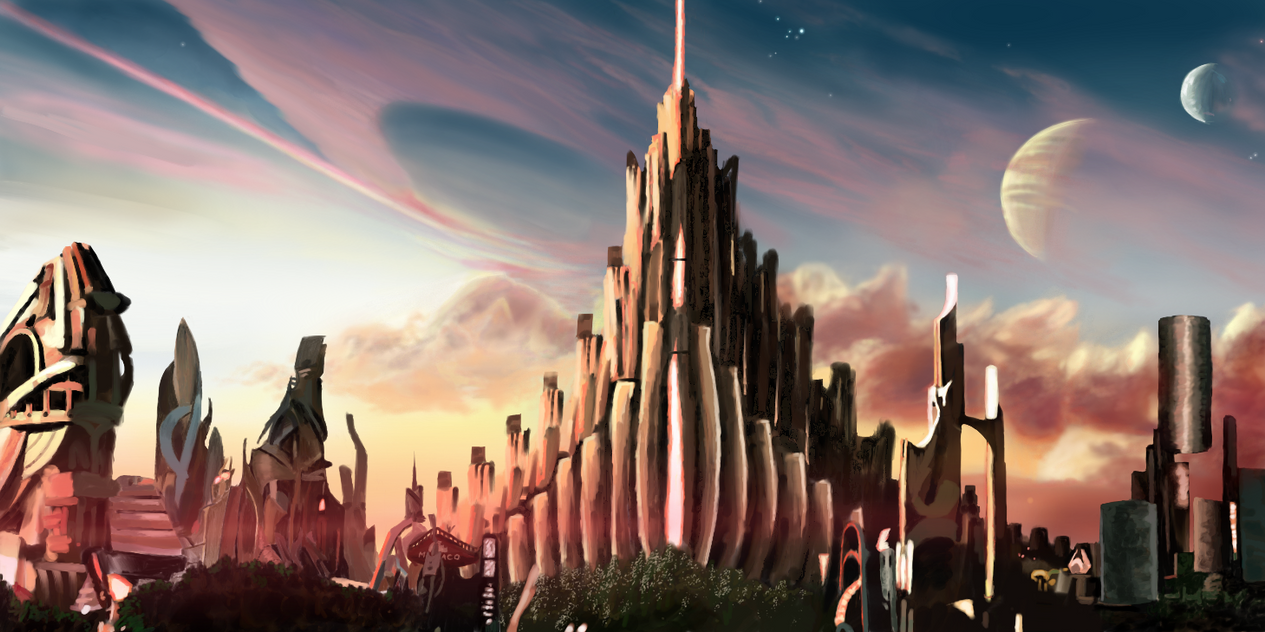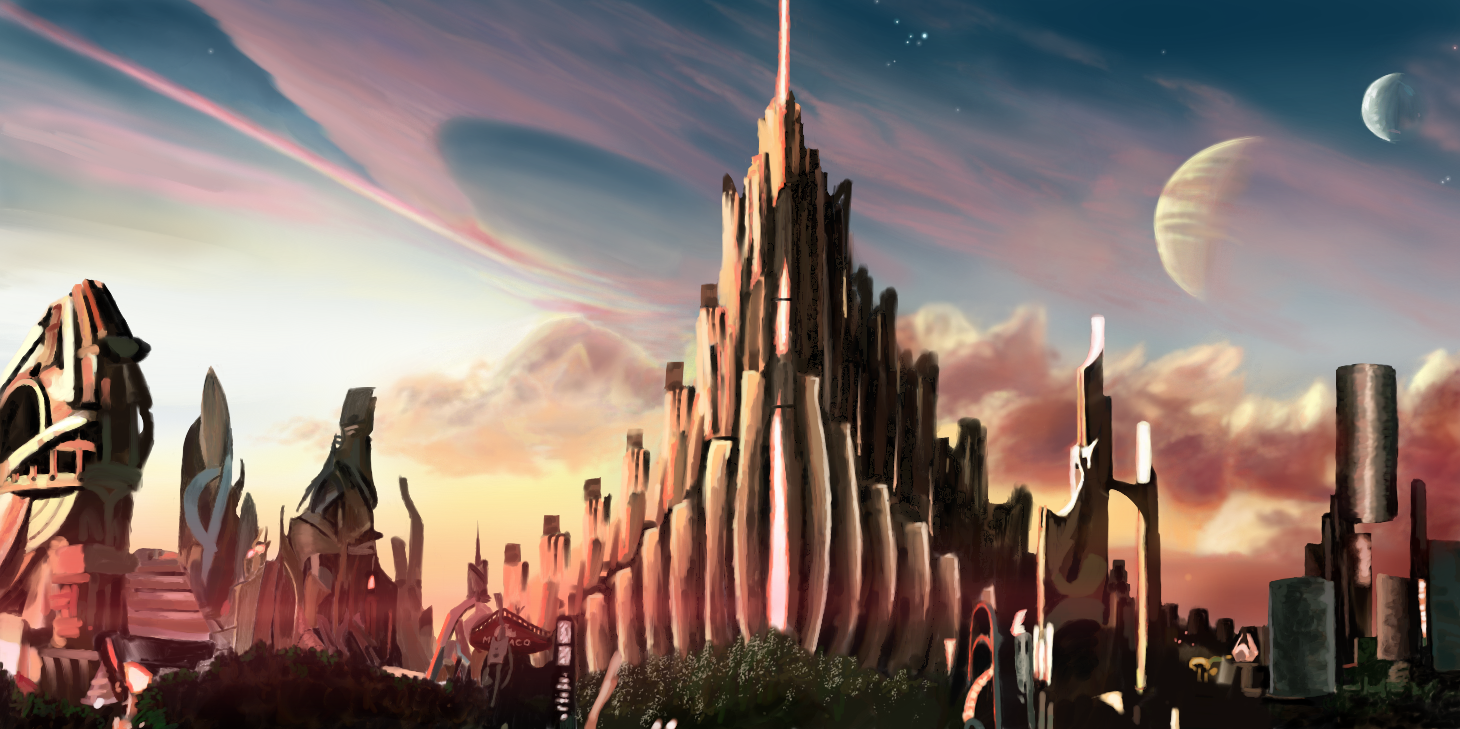 Watch
I promise ill upload some non fanart in the future but i wanted to add this because my sister always wanted to live here so i made it for her before she went to college, as always, critiques are welcome

Oh my God

This caught my eye straight away. If this is entirely from your head, you really now how to listen to your imagination! ;D I love the colour theme in here, because it lets us feel like this place is located on some kind of alien world, and seeing other planets really helps to imagine where abouts ;] Oh, just one thing. Buildings on the right corner look a bit out of context in terms of shape, don`t you think? Other buildings are very dynamic, random and have loads of details. ;] Other than that - great eye-catching piece of artwork.

Reply

Thank you for telling me that, it was really nice of you! Please let me know what you think of my pictures in the future because i would really like to know what you think (:
Reply

If only you tell me what is your opinion of my artwork, `cause I really like how you think and your comments and critique let me grow and evolve. ;]
Reply

Love it. Your values are almost perfect, everything reads correctly, just add a little more detail and it'd look professional.
Reply

Oh shoot! I just realized i forgot to make the mighty taco sign invisible! Thats embarrasing, ill probably see if i can fix that
Reply

Thanks so much, and please feel free to critique anything in my gallery. I dont think of it as proffessional at all and this is one reason why. When i was making it, my sister asked me to put a "Mighty Taco" store in Asgard. So i drew it and its still there on a transparent layer(; Thanks for tellin me what you thought anyway!
Reply