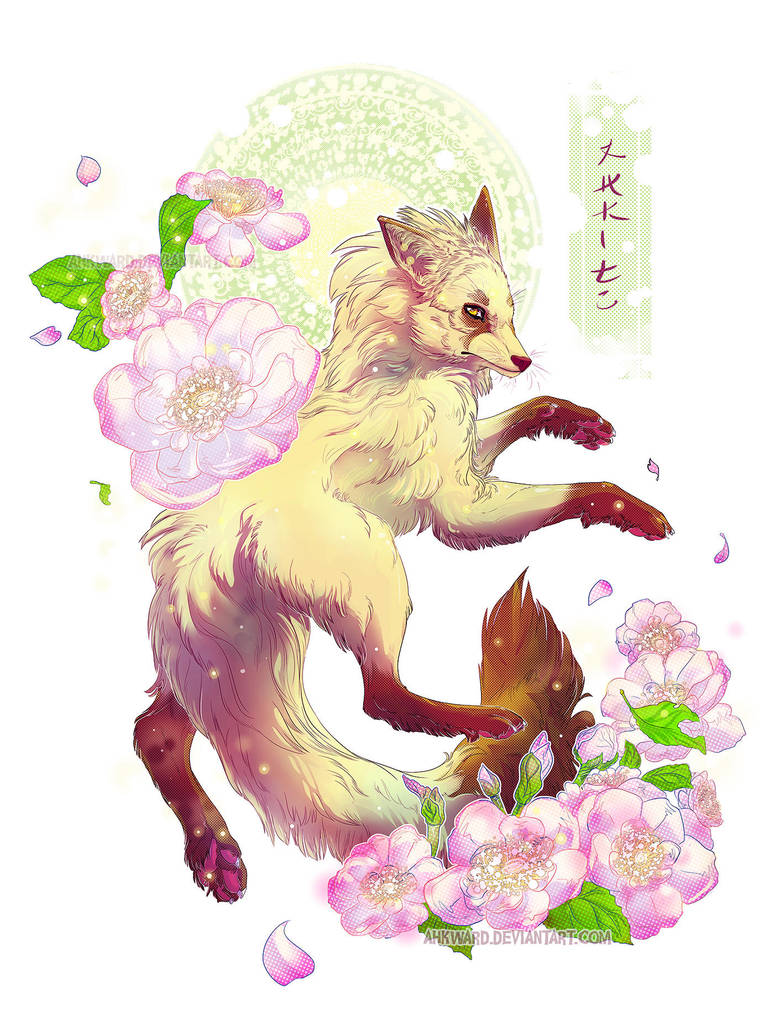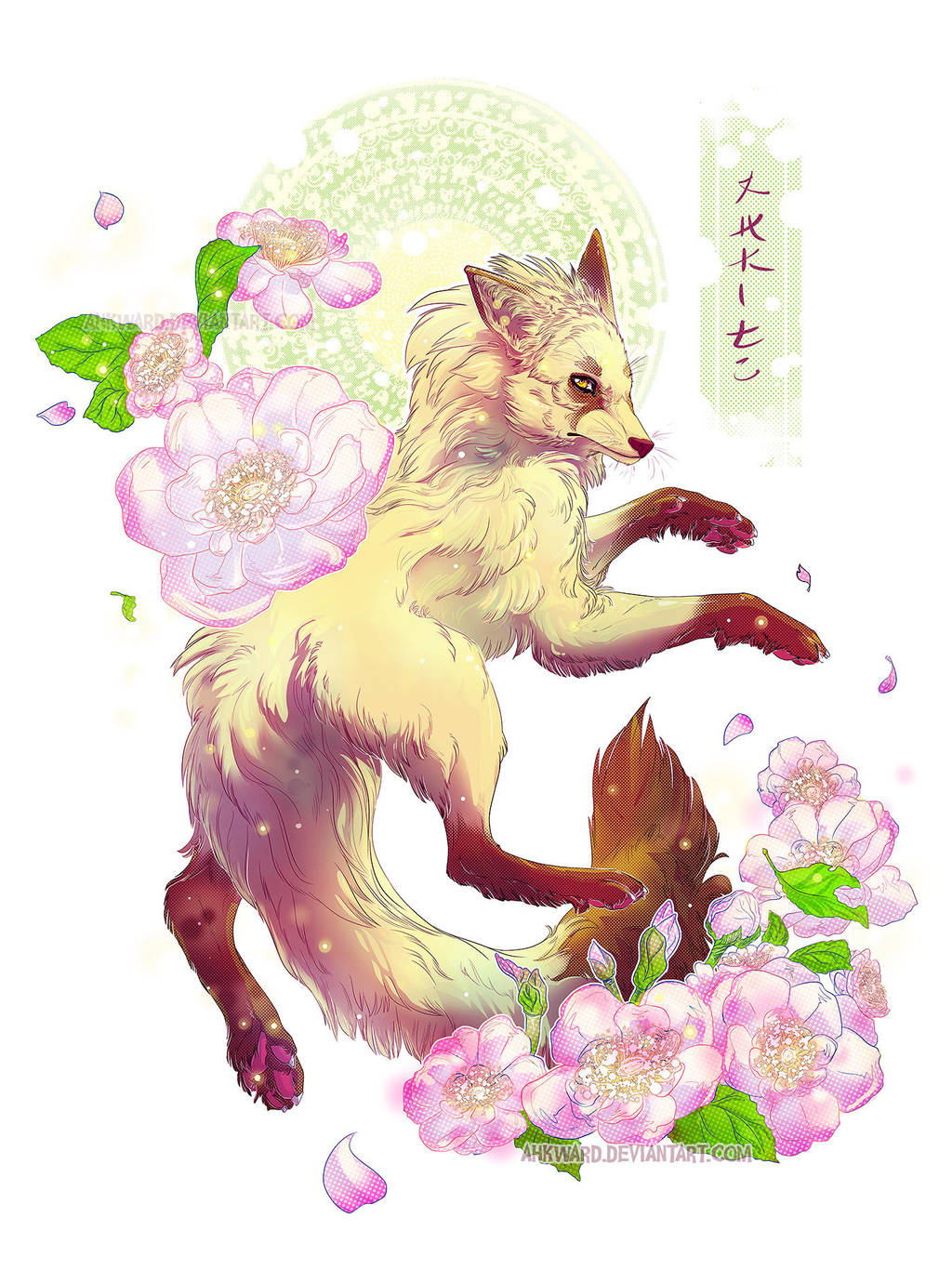 Watch
Ahklut (better known as Ahk) is the main character from my Naor Manga and the one probably best known. He is an Ertu, a fox-like creature forced into a contract of servitude by a small bird named Koko in order to pay a debt.

He is very fluffy.

Typically Ertu are small animals, but as part of his contract Ahk is transformed into a spirit version of an Ertu, causing him to grow in size and have an elongated tail. He also typically wears a mask (which I will upload on a different version). Personality wise he is aloof and indifferent to most anyone and does his best to be as lazy as possible. He enjoys eating apples and other fruit as well as small animals. He will not eat fish and has a fear of water (fear of being wet or in water).
He does not have a mate, nor seeks one out.

He is said to be one of the last Golden Ertu (from southern Naor) left. There is said to be a small group of them, but nobody has confirmed after they were almost hunted to extinction for their fur. There is a larger group of Northern Ertu, reddish in color.

---
Software: Clip Studio EX
Time: About 10 hours
Original size: 8400px x 11200px
---
More Artwork of Ahk (Only far right is mine, rest is fanart or commissions included so I can feature others)


I love this so much dude.

Also you trapped yourself cause now we both know you have to do a Koko one <:
Reply

Reply

Reply

Omg it is so good!! 😍 keep working hard
Reply

Thank you! This was a whole new style for me. I am so glad it is being received so well!
Reply

Nice work on the fox - so detailed! <3
Reply

Thank you! It definitely took some time but I am really happy with the result! I look forward to drawing more Naor characters like this.
Reply

Reply