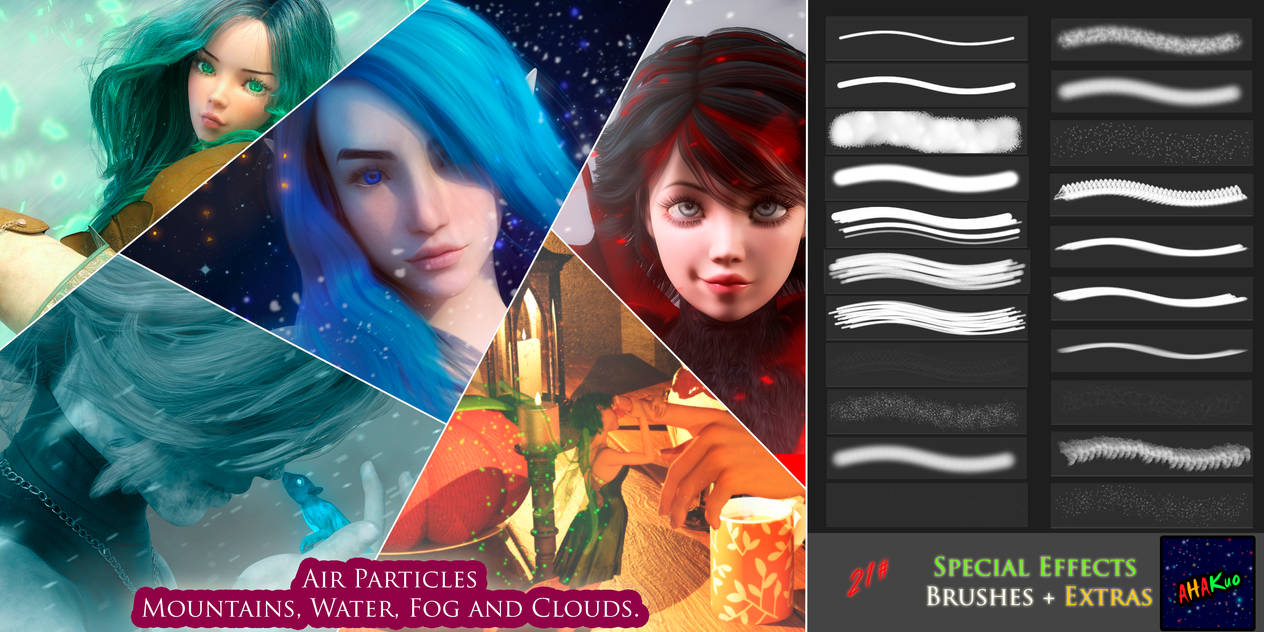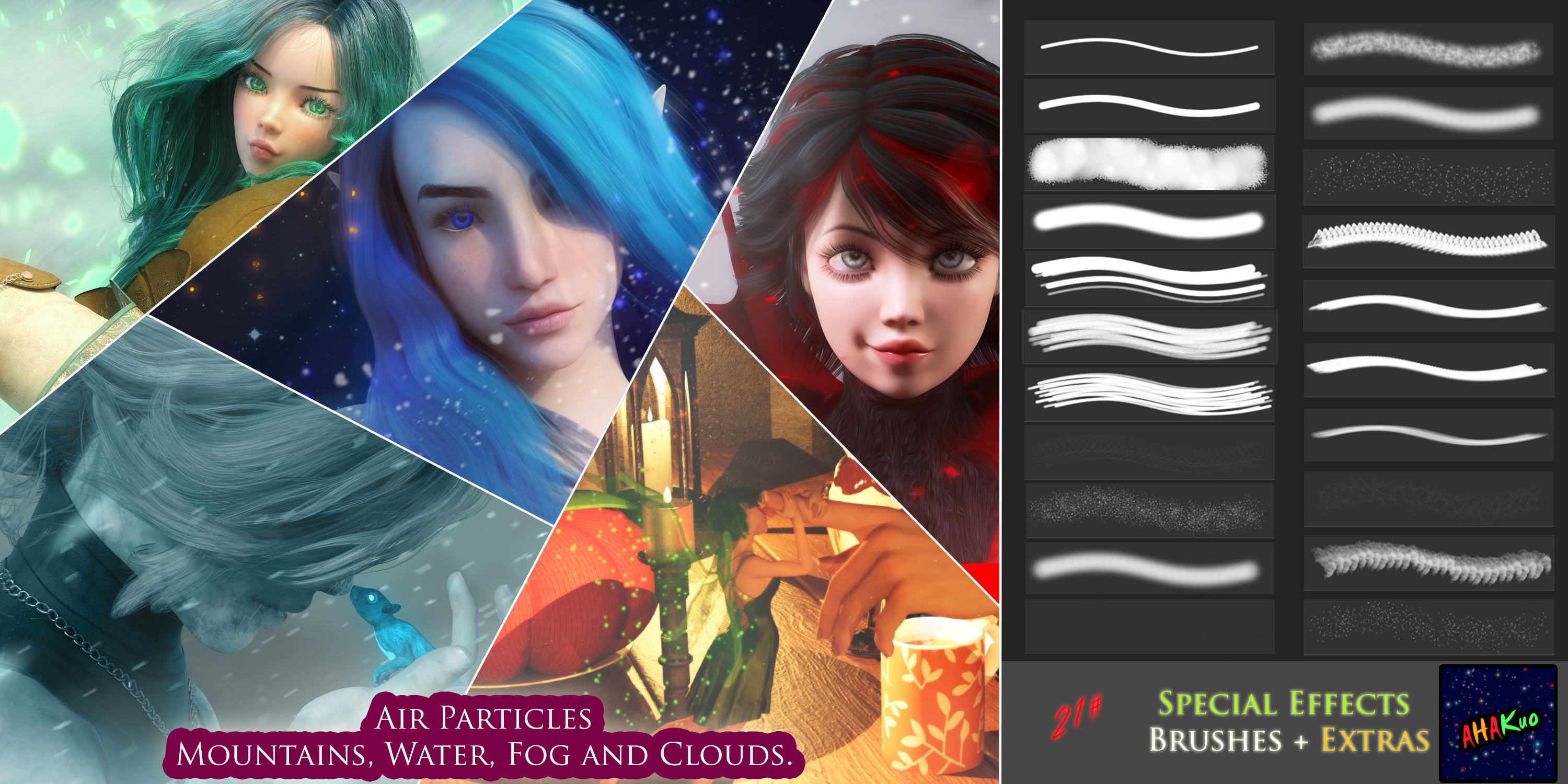 Watch
NOTE: These brushes aren't going to fully make the artworks you see in the preview. These brushes are for finishing touches like dust, particles, etc...
Brushes include:
-Special Finishing Effects.

-Mountain Brushes

-Water Brushes

-Fog and Clouds
First off,
THANKS FOR 51 WATCHERS!
A big hug to all of you who supported me by any means. You guys mean a lot to me




_______________________________
Here's what I've been working on for a while, a full set of the brushes I use to finish my art works. These aren't for drawing from scratch but mostly to add up and/or finish your drawings. You can use them freely, and credit is optional but appreciated.

I really hope you find use from these like I did. And post any artworks you finish using them. I would greatly love to see your works

*All brushes are in 4000x4000 quality. Their use isn't explained, but I may post tutorials on how to use these. The brushes are well-organized and all have been tagged with my account name for easy finding. Brushes were used in Photoshop CS6.
This is my first brushset, and I hope it is good for a first time.