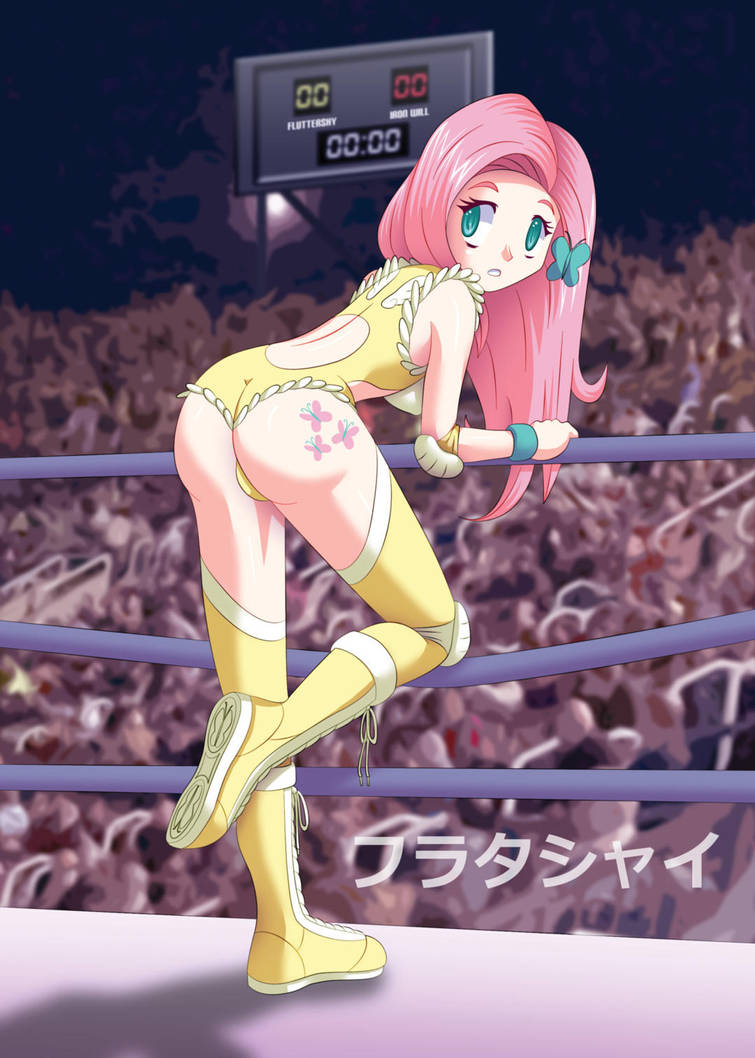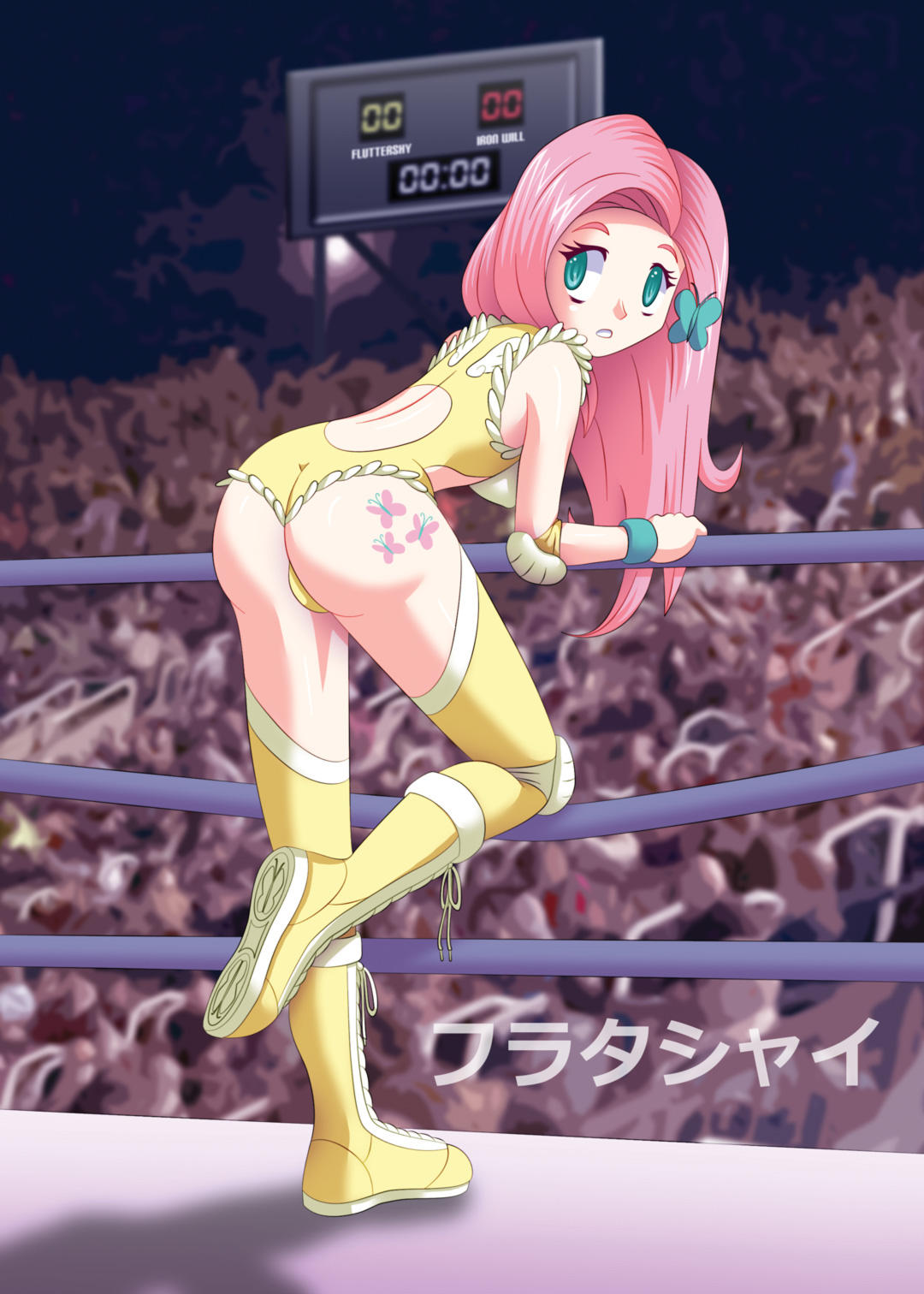 Watch
And finally, here's Fluttershy as a wrestler (thanks to Lesson Zero, this was a given). Don't underestimate her just because she's a timid nature lover, because you'll still be in a world of hurt. Thus here I'm finishing with the humanizations for the Mane Cast. Will the secondary characters come soon? Stay tuned. I also want to take this chance to give thanks to all of the people who have been faving and complimenting my MLP artwork. I never knew what a great fandom this would turn out to be; so once again, thank you. And don't worry, more will come in the future.
My Little Pony: Friendship is Magic ©Hasbro and
fyre-flye
. Artwork made by me.
Also, please do not re-upload on Tumblr. You can reblog and like from my own gallery, instead. Thanks!