First off, I assume DA staff is a professional team and their decisions are based on solid data, design skills and knowledge, understanding trends and community needs. In short, they know what they do. In contrast, agnidevi is just a random dude who happens to use DA for sharing his scribbles, enjoying art and community interaction.
As I understand, DA wants 'to bring back the big fish' – professionals, content creators, influencers by providing an appealing modern look and feel, easy to use UI and awesome features. These are good and reasonable intentions. And who the heck would oppose that?

So let's see how it works out.
New Profile page: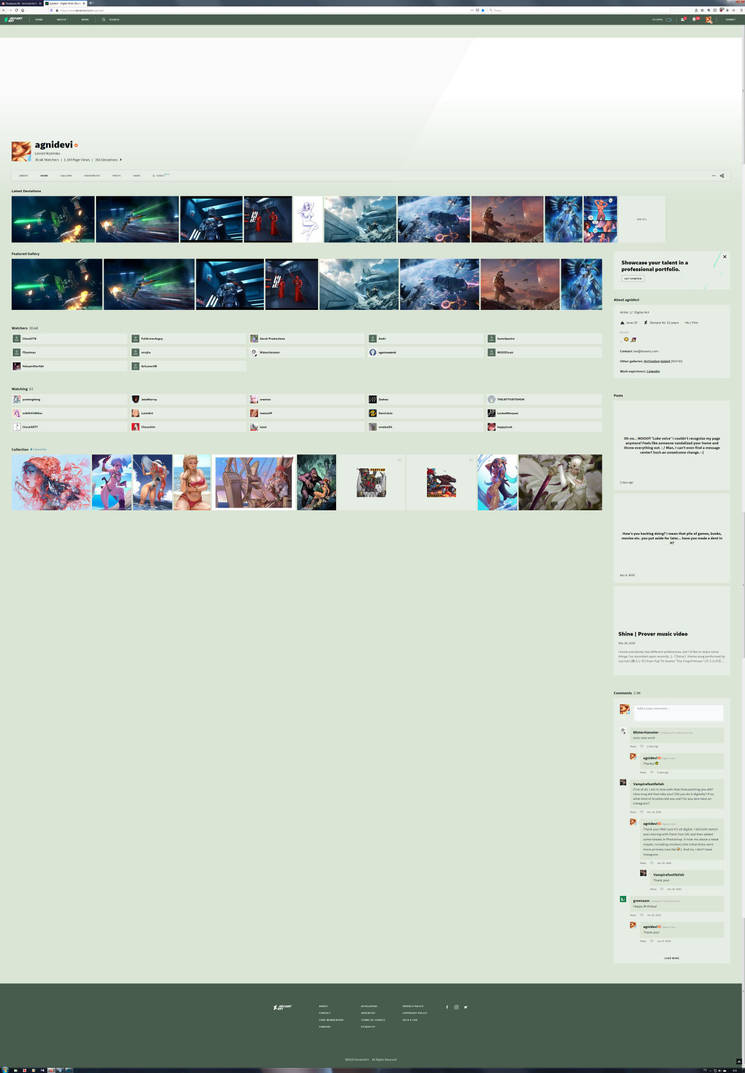 Right off the bat you've got a sense of temp layout or comp, i.e. something you do to check things out. That big white space on top is reserved for splash art (see ArtStation) and stays on top of every page. That's cool, but I may not upload anything at all. And there is no way to collapse or hide this empty space. LinkedIn did a better job with an optional background that doesn't affect the layout.

Another thing you see is how uneven the space usage is. We have two similar image stripes, two watchers / watching stripes (where are the visitors btw?) and collections stripe at the bottom. You can add / delete more stripes just like the widgets. With flexible width this will work both on widescreen and small displays. However on big displays the watchers / watching tabs are stretched all over leaving too much empty space. Maybe add more deviant icons and/or compress the tab?

The text blocks on the right are totally out of place. It may work as a standalone feed on mobile, but on desktop it don't belong to page layout. Also with pagination gone the comments section would take a lot of vertical space, leaving you with big blank space on the left. Again, the feed concept (Twitter, Facebook etc.) works fine on mobile screen but on desktop it's wasting space and nullifying layout design.

Comparing to Eclipse, Classic layout is much tidier and using space more effectively: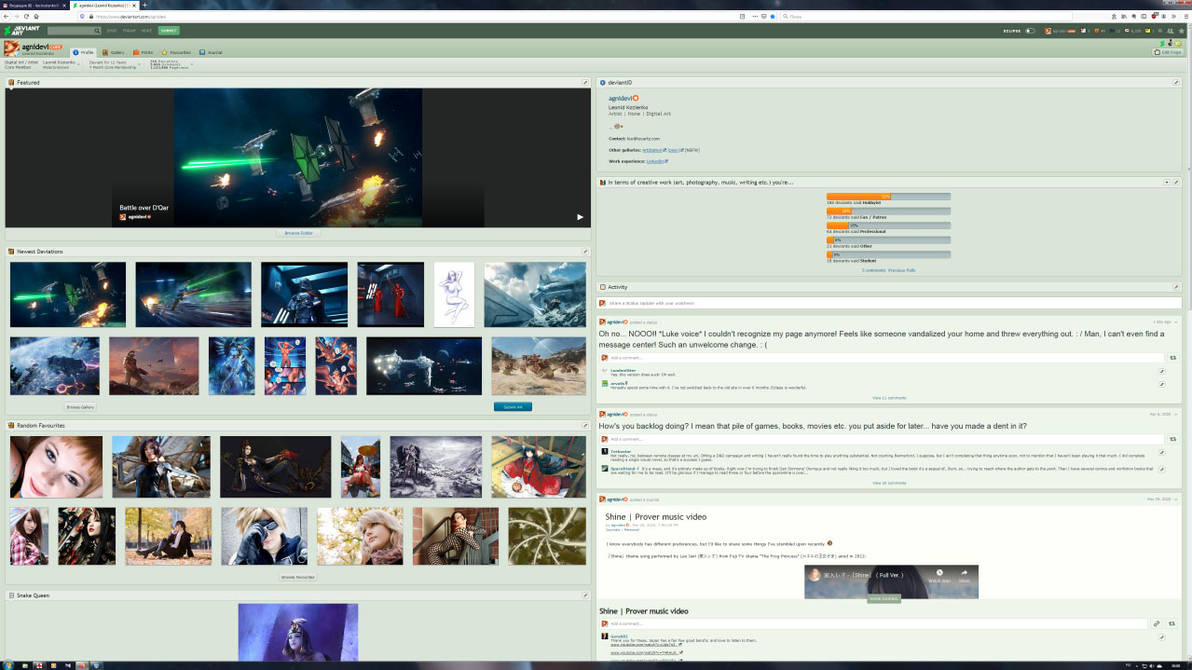 There is an art section on the left and text widgets on the right. You can instantly see poll results, status updates and journals content, including comments. Since I don't use any custom coding, my page may look a little bland to someone who likes to personalize and decorate their profiles. I heard the Eclipse doesn't support custom coding, so...


New Gallery layout:
New Favourites section: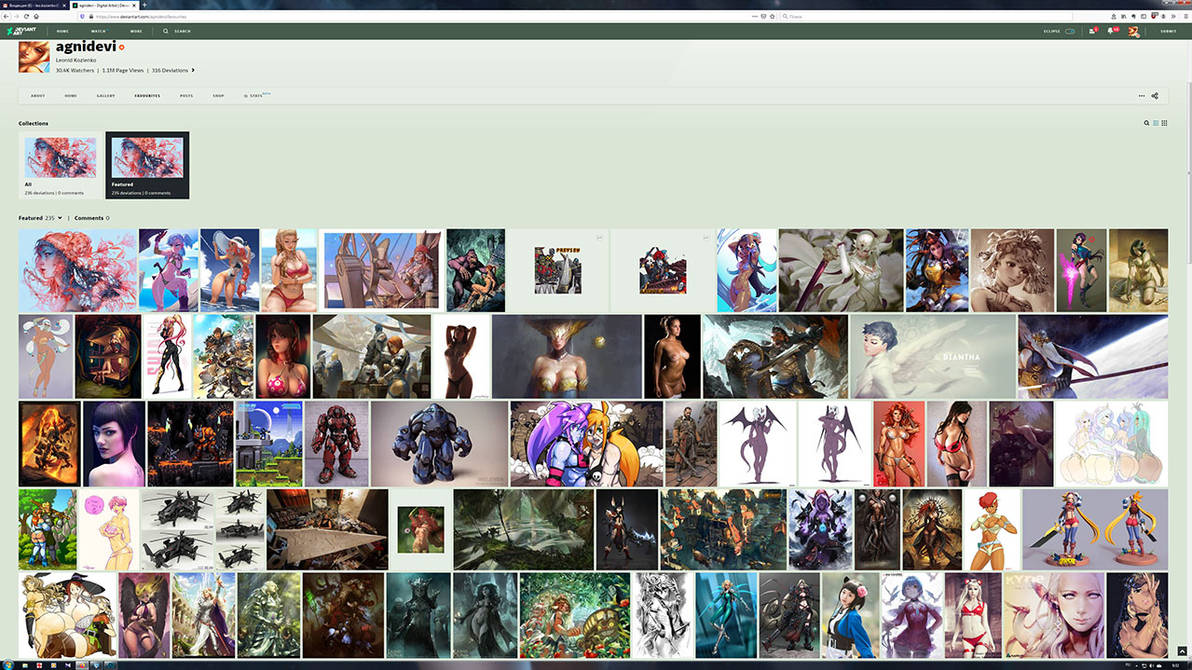 The space usage is much better if you don't mind image wall and infinite scrolling. There is no pagination and new images are loading up automatically. The only issue here is RAM usage and navigation. And with many images in your collection it would take forever to reach the comments section that sits down below.


New Posts section: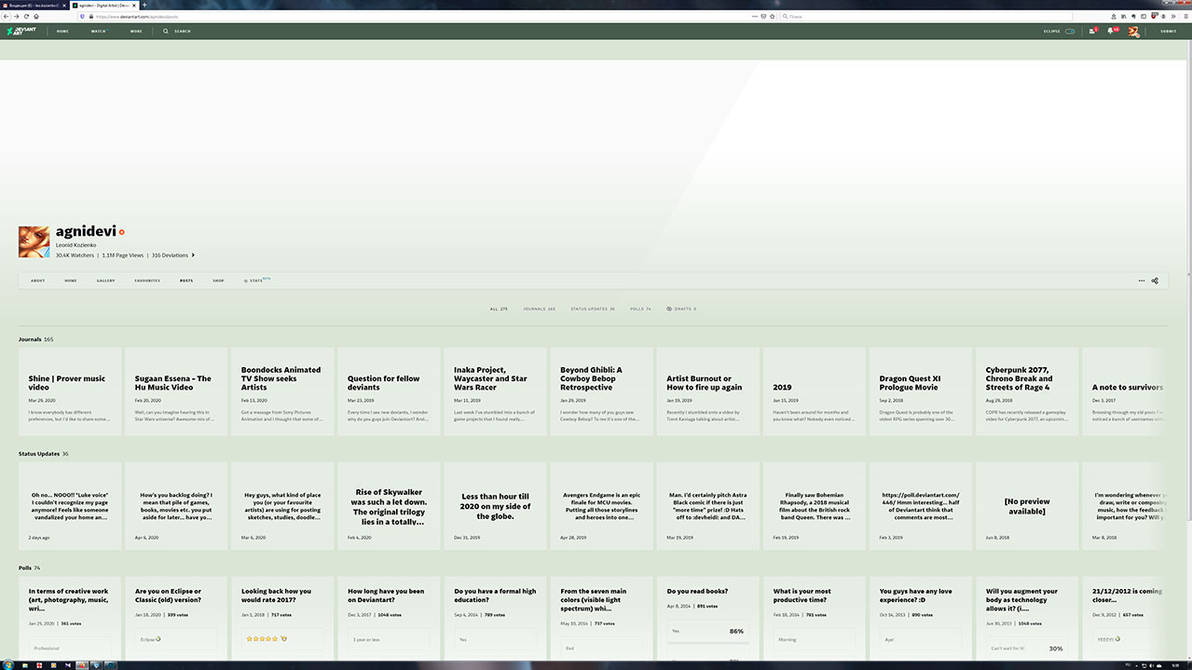 Place for your journals, status updates and polls. Nothing fancy here - it just works, but you can no longer see the poll results or comments without clicking.

Let's check some random journal: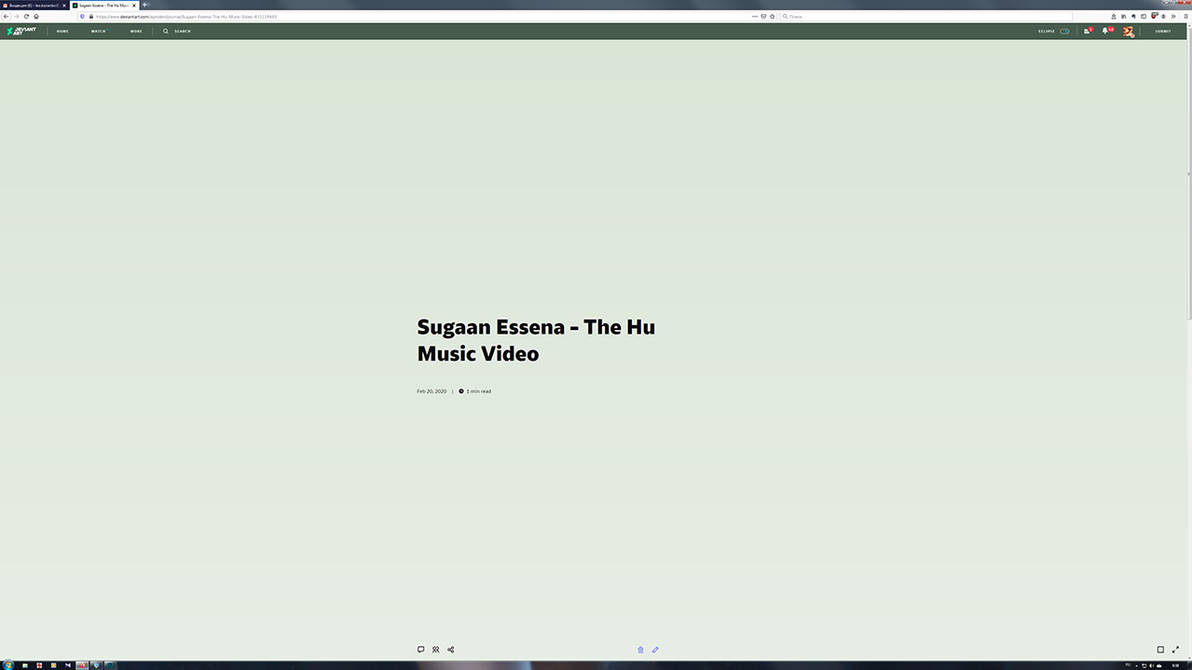 Wow. A truly minimalist Steve Jobs style! To see the actual content you need to scroll down: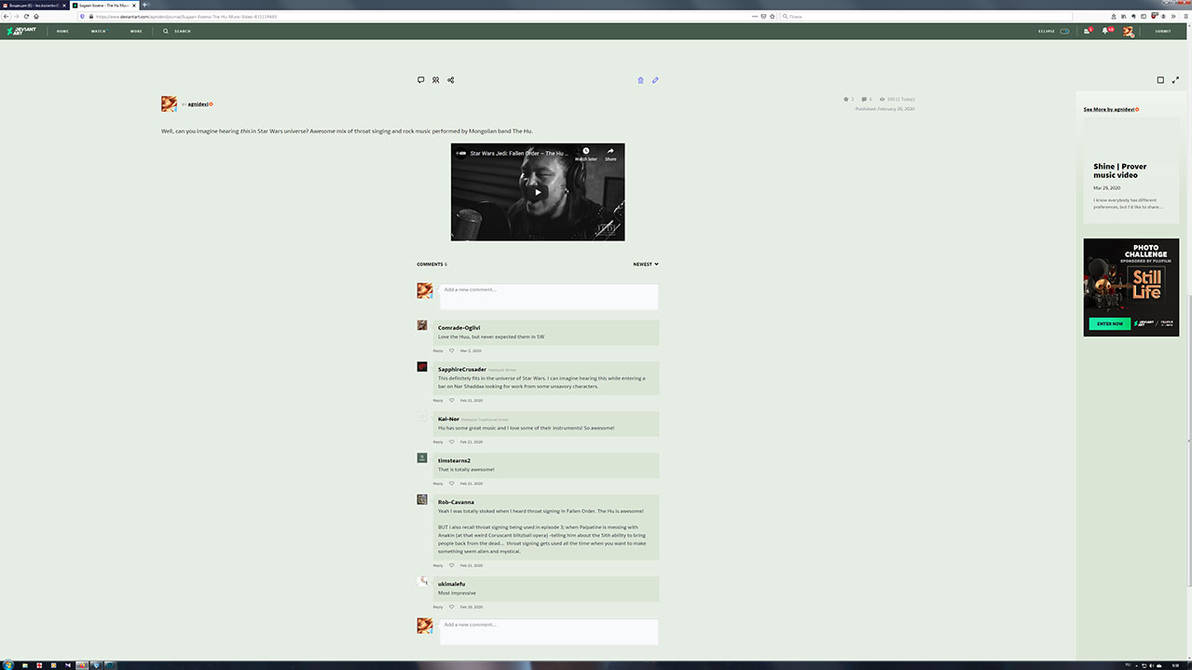 Wait... there is it? I see some mongol dude video and nice comments section below (why there are two input fields btw?), but there is my text? See that tiny string on top? That's it. Jokes aside, the comments section looks great for mobile feed, but the actual content is lost. Perhaps you should stay on Twitter for sharing such small bits?

Next, let's check the poll section: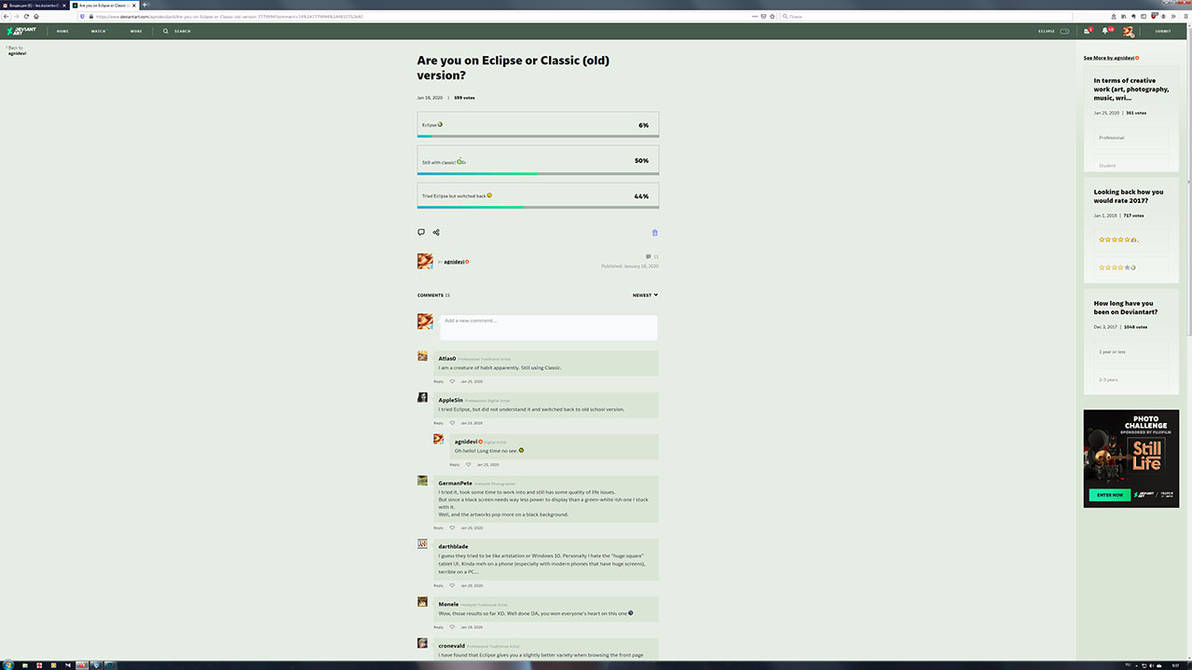 Looks nice with all the content lining up. Perfect for mobile.


New Stats & Insights: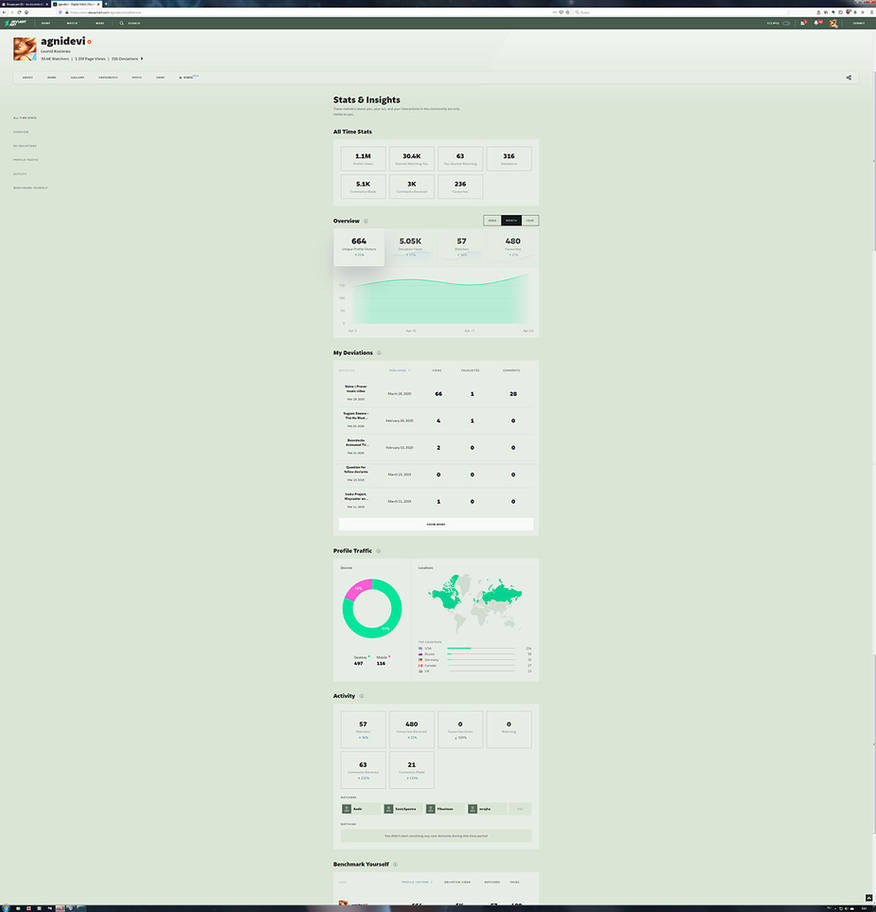 Personally I love it (especially the numbers... +57 watchers last month!), though the layout is just screaming for effective page usage. Why not to adapt the dashboard style layout, similar to website or network monitoring software? Let me customize and arrange these boxes, so I could see everything at once the way I want.

Also note, about 80% of profile traffic are coming from desktop.


New Notifications center: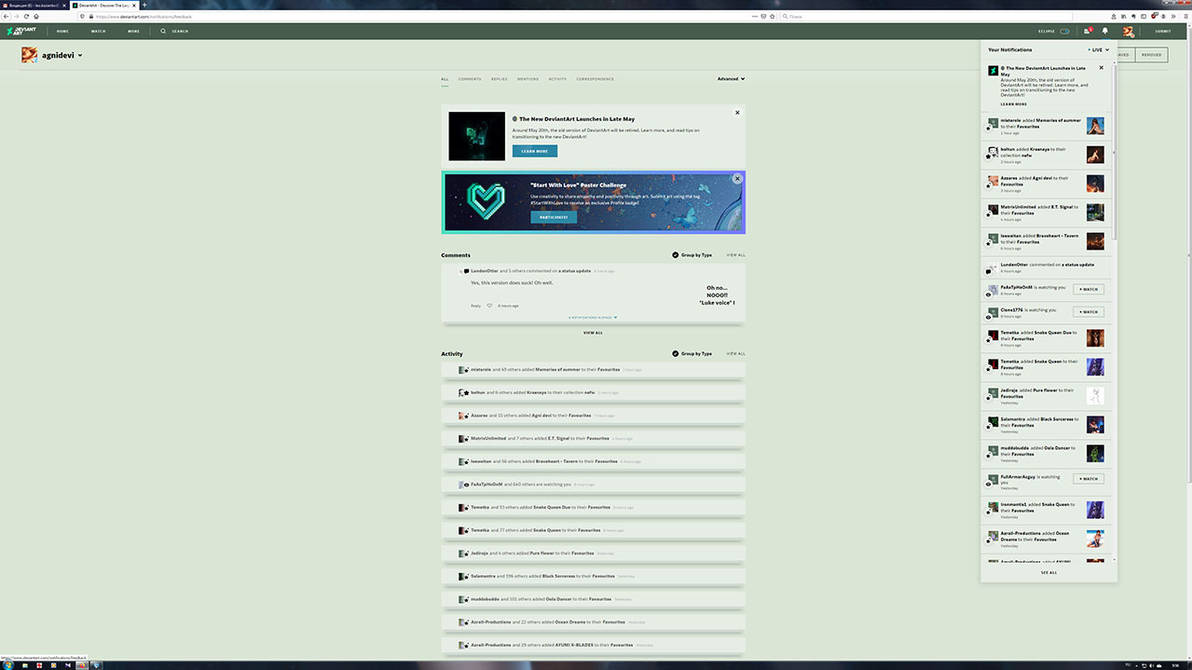 As a creator you spend most of your time inside the 'command center'. The meat and bones of your profile. And there Eclipse stuck me the most. All the info you need is now hidden in various places. Things are jiggled here and there. Sure, I'll get used to it someday, but why can't you do the similar stuff you did in Stats & Insights?

Again, let me
customize and build the
dashboard the way I want, with the things I like

. You're saying it's too complicated for new and inexperienced users? Fine, then why not to introduce pre-build 'themes' for those who didn't like to fiddle with stuff? And let us, more advanced or experienced users, decide how to interact with content.

If you look at software like Photoshop, Maya, Modo etc. almost every package allows you to modify the UI the way you want.

In contrast, the Classic version is simple and has everything I need in one place: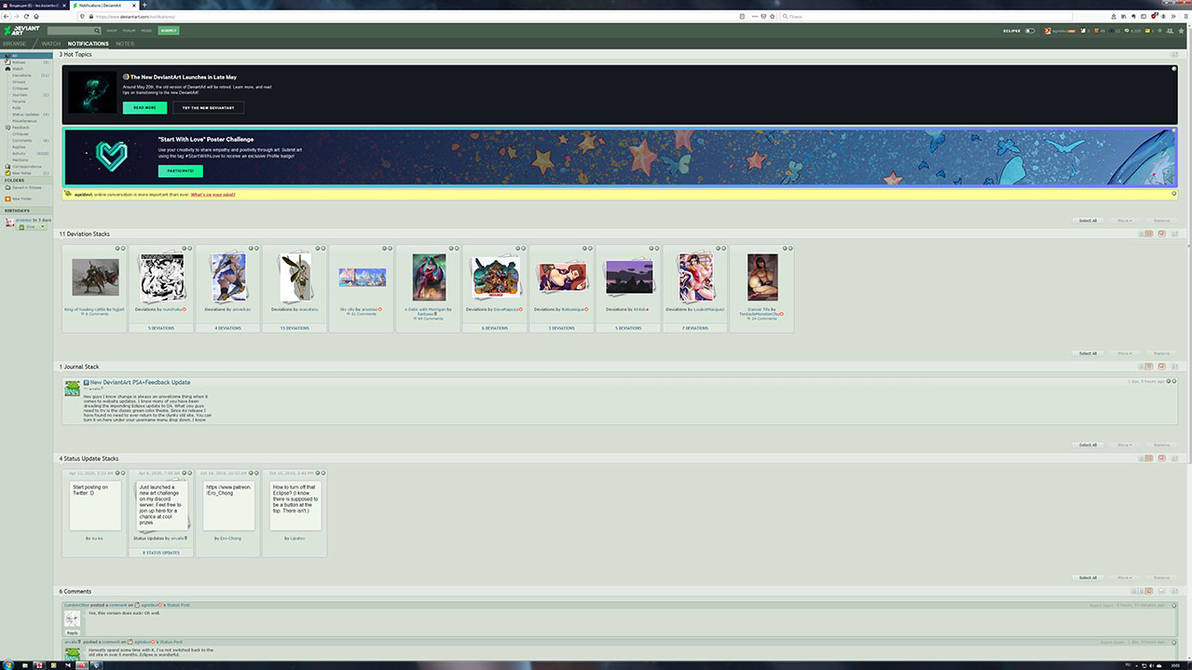 To sum things up, the Eclipse is just not yet ready. At least not for desktop.

According to my poll (I know it's only a tiny fraction), almost 50% tried Eclipse and switched back. Are they dumb and old fashioned or maybe they just aren't happy with the new experience?

While trying to find your place amongst the other social media, you may kill your identity and uniqueness. I doubt we need another eclectic mix of
ArtStation,
Twitter

or Instagram. And pushing people to live in a half finished house
is not a very good idea

.

You can do so much by bringing artists, writers, craftsmen, musicians, game developers etc. under one roof or you can shoo them away.
What will be your choice?