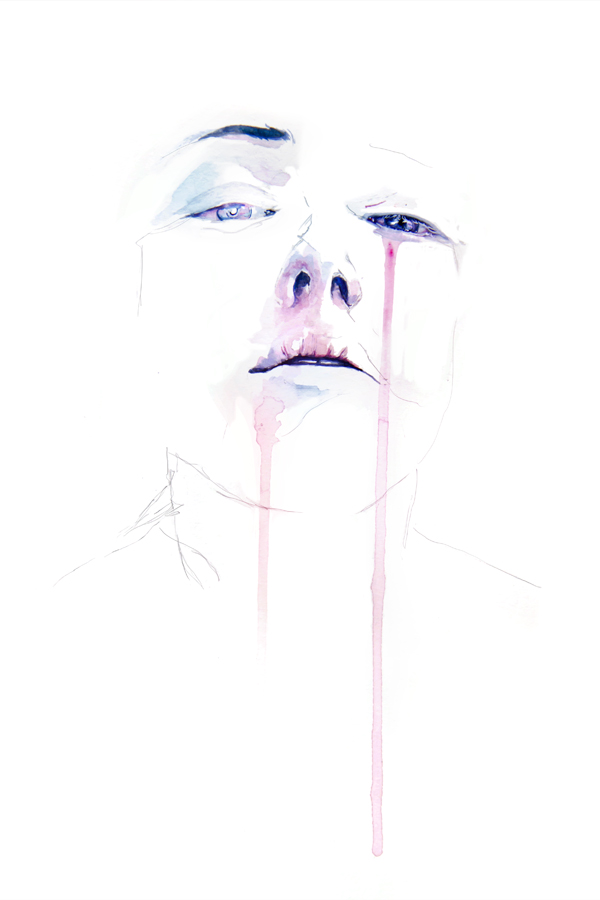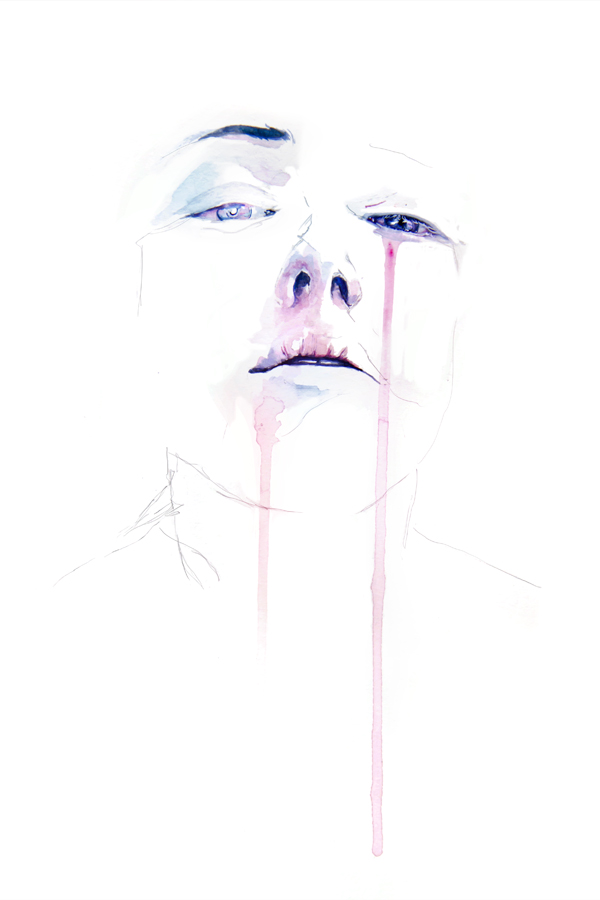 Watch

really quick watercolor that I made an afternoon during my exhibition


about 15-20 minutes
21cm x 29cm
The title fits perfectly, and in my interpretation, the story goes "You have to stay, do nothing (else), I am incomplete without you" The eyes say it. The lips do. The everything does.


The eyes stare right through the viewer and pierces the heart. As if begging. As if actually communicating.
The unfinished and roughly drawn details add to the 'being incomplete' message.
The way how her head's tilted, her expression, and that drop of paint that depicts a teardrop depicts her (desparate) begging.
The overall impact? BAM. It eats your soul and feeds to your sorrow. You can almost emphatize with the emotions she/he is feeling.


Very simple, very clean, very quite, but it holds a lot in it.
Most pieces in your gallery always have a lot of things going on in each, but this one is very light and simple.
And yet it speaks of many things.

Beautiful in its simplicity.




I am no professional, just another of your sea of admirers, but this one piece captured my heart dearly and I had to tell you how it did.
To be honest I could write a whole novel about this. Ahaha. So beautiful.
The Artist thought this was FAIR
30 out of 30 deviants thought this was fair.
So very beautifull in its minimilistic simplicity but emitting a very gigantic powerfull effect. If you don't mind i would just like to say that i think the red eye should be the right eye; to give more realism as to why blood is dripping from it. A little bit of wax on the 2 points of the chin would have altered the blood flow, again purely to give it more realism. Your use, or rather minimal use of materials shows real talent and also makes the point you don't have to use/fill an entire area to create a masterpiece

The Artist thought this was FAIR
4 out of 4 deviants thought this was fair.