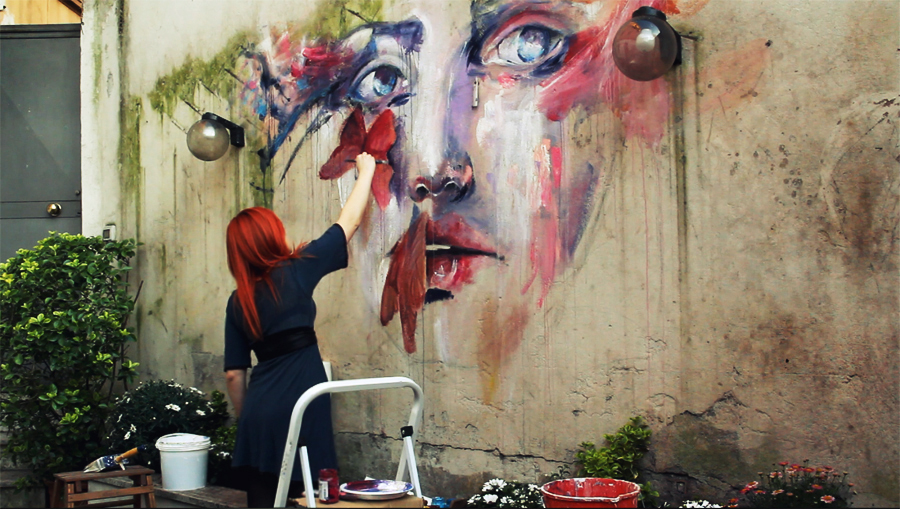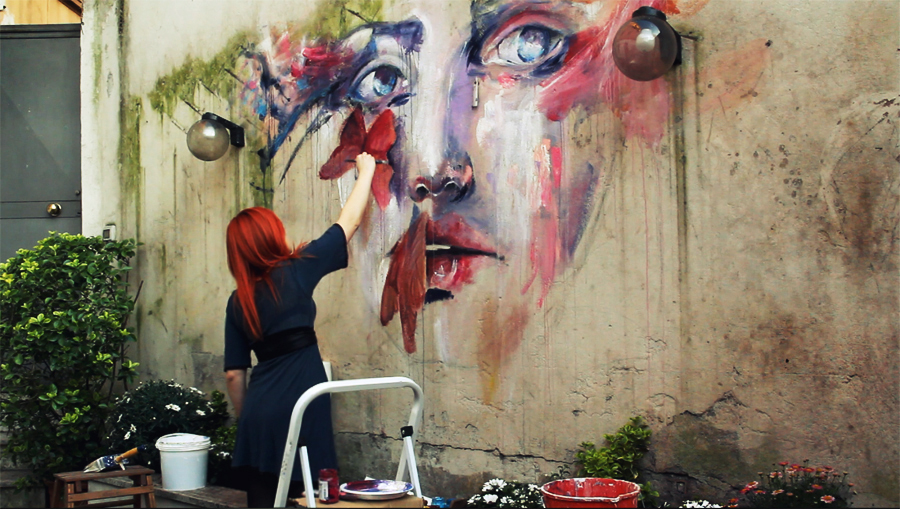 Watch
First of all the wall that you really has that classic old Italian look to it which is great!. I gave you an overall good score because this is just beautiful. I didn't max your vision because it looks like you can do so much more to your piece that you are working on on the wall. Originality is maxed because painting something on the wall for future exhibition is brilliant and would make a perfect visual to start. Technique is maxed because your blends are wonderful to look at and the brightened points on her face is really makes it shine. For the impact of the piece i came at it indirectly because I see someone looking outside of their window or walking by and being inspired to start drawing and painting or improving themselves further, giving them just a little boost to really get started on a project.

My favorite part of this piece would be the paint that has been flared out from her eyes its a nice blend of colors and compliment themselves nicely.
The Artist thought this was FAIR
128 out of 133 deviants thought this was fair.
This is certainly an amazing and unique master-peice. Of course I can't say that for everyone because, like so many things, art is a taste; there will always be someone to criticise you no matter how many others do like it. To me it is an unusual mix of happiness and sadness: the butterflies are normally resembling sunny spring days and joyfullness, the tear resembling sadness. The wall gives it that extra touch which is good. And the contrast and colours are almost perfect. I look into the eyes and I feel the saddness intended. It is super that you didn't use natural skin colour for the face but used blue (which implies saddness extremely well) to background the red butterflies then used colours like yellow and orange and red to fade the picture out, giving it that slight touch of mystery. Hope you think that this is resonable.
The Artist thought this was FAIR
53 out of 55 deviants thought this was fair.