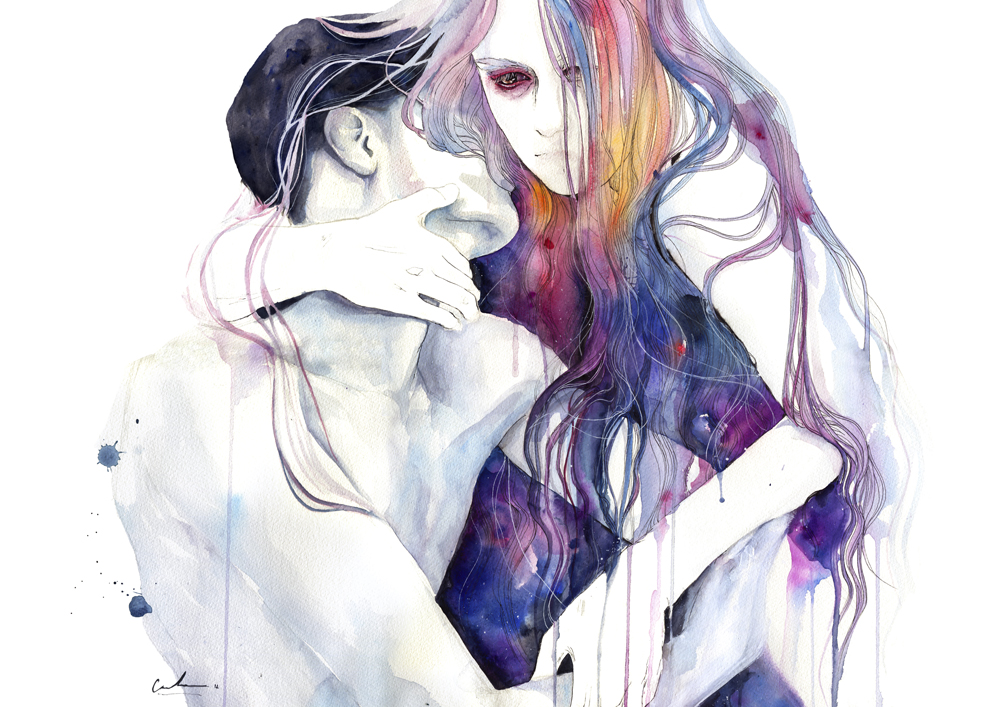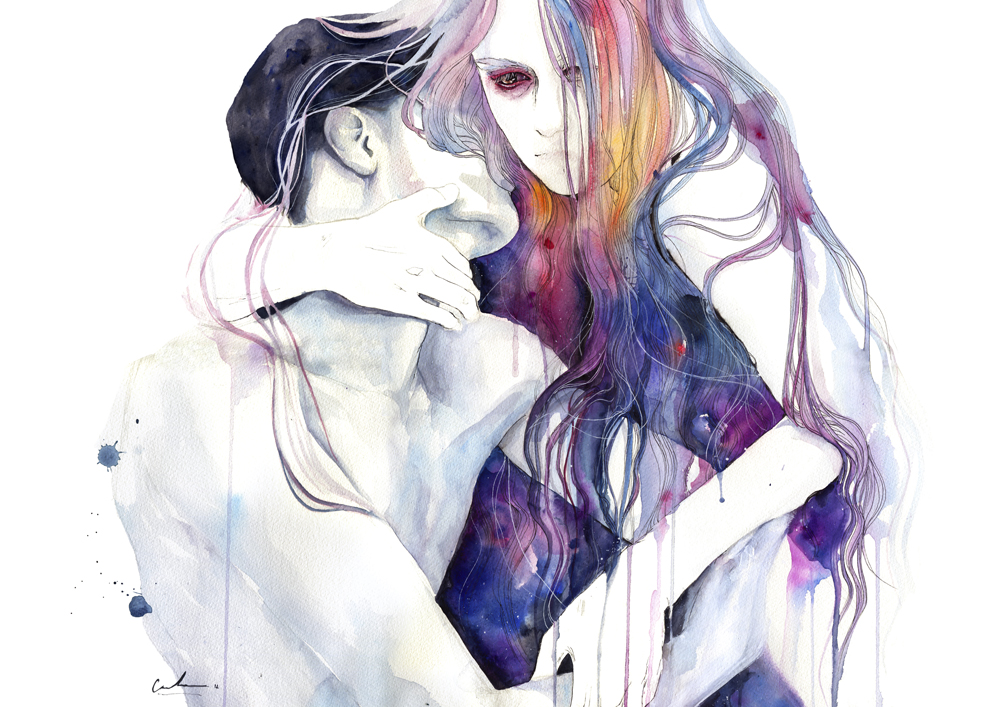 Watch
Another beautiful work, the hair of the woman feels like there are many strands because of the white ink or white pen that you used and small dark lines at the top of her head.

The feeling I get over all is that the man is dying or dead and the woman is holding on to his lifeless body hopelessly and her eyes give the feeling of being red because she has been crying for hours over the loss, very powerful feeling convoyed through her red tired eyes.

The only thing I would have loved to seen is that the man's back (where the two blue drops of paint / watercolor are) would disappear. Showing that his "soul" or life is fading away.

In all, amazing piece.
The Artist thought this was FAIR
30 out of 32 deviants thought this was fair.
Gorgeous work with the woman's hair, first off, not just with the color bleeds and the scheme of it, but I love the touches of white gouache/masked areas for thin hair-strands within that large space, to remind us she had really long hair. I always like "outlining" subjects or objects with the space around them, e.g. their arms and the better part of the man's torso and neck, and to balance that, which is a very nice touch, you didn't add too much shading within his body - just enough to distinguish his arms and collarbone for the audience. What I like MOST about this, however, is the bit of red and yellow near her eye, because that little touch of heavier wash keeps the audience from zeroing in on the big dark shape of her hair and staying there, for when you squint at it, even though her "eye shadow" is a much smaller area than her hair, I find that I can see that equally as well as the big shape of her hair.

Very nice work, and so nicely balanced.
The Artist thought this was FAIR
21 out of 24 deviants thought this was fair.